The Mills Fabrica: Hong Kong's Business Incubator and Springboard for Techstyle Startups and Strategic Partner
Fabrica aims to become a catalytic hub for techstyle startups and ecosystem partners, where new ideas spark and game changing collaboration takes off.
INCUBATOR
Ateliers, co-working space, customized business training programs and curated industry connections to drive startups to success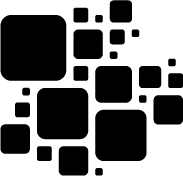 WORKSPACE
2 floors of flexible workspace for strategic partners and creative professionals to work, learn and collaborate
Why Techstyle?
Technology companies dominate media attention and investor interest, leaving other opportunities unexplored. There is massive potential for innovation and ROI in the value chain of fashion and textile, and a lack of incubators to help realize that potential.
Techstyle is the startups at the intersection of fashion, textile and technology, make the concept of "wearable technology" focus on fashion and textile industry. Through techstyle and by the power of science and technology, to promote fashion and textile vitality.
Why Fabrica?
By curating Hong Kong's opportunities and channeling them through an intensive incubator program, workspace, and platform, Fabrica positions startups and strategic partners to take advantage of all that Hong Kong has to offer.
Why Hong Kong?
Minutes away from southern China's manufacturing and prototyping hub, to make geographical advantage. With an internationally friendly business environment and unparalleled logistics support, Hong Kong is the ideal place to start a techstyle business. Hong Kong's vibrant economy and lifestyle is a key attraction for global talents looking for professional breakthrough.
Hong Kong is also a gateway hub for international brands, with superb opportunities for building relationships.