Blog
The Mills Fabrica in Europe: Building new partnerships with universities & incubators
Over the month of June, The Mills Fabrica worked on and launched various new partnerships and initiatives focused on ecosystem building- first with HKUST in Hong Kong and then with Central Saint Martins and Fashion for Good in Europe. Specifically, these partnerships were focused on building a pipeline of talent and innovation/ sustainability globally.
1) Helping to nurture talent early through supporting university innovations
Universities can always be said to be the heart of where research and development work happens. While some research are excellent in achieving academic breakthrough, for others there are often hopes to commercialize some of these research. The challenge though is in finding the right product-market fit for many of these technologies- many of the technologies end up being "tech for tech sake" rather than "tech for market sake". There is thus a need to ensure that the tech actually address actual market problems. Relatedly, to take these technologies forward also requires talents in entrepreneurship.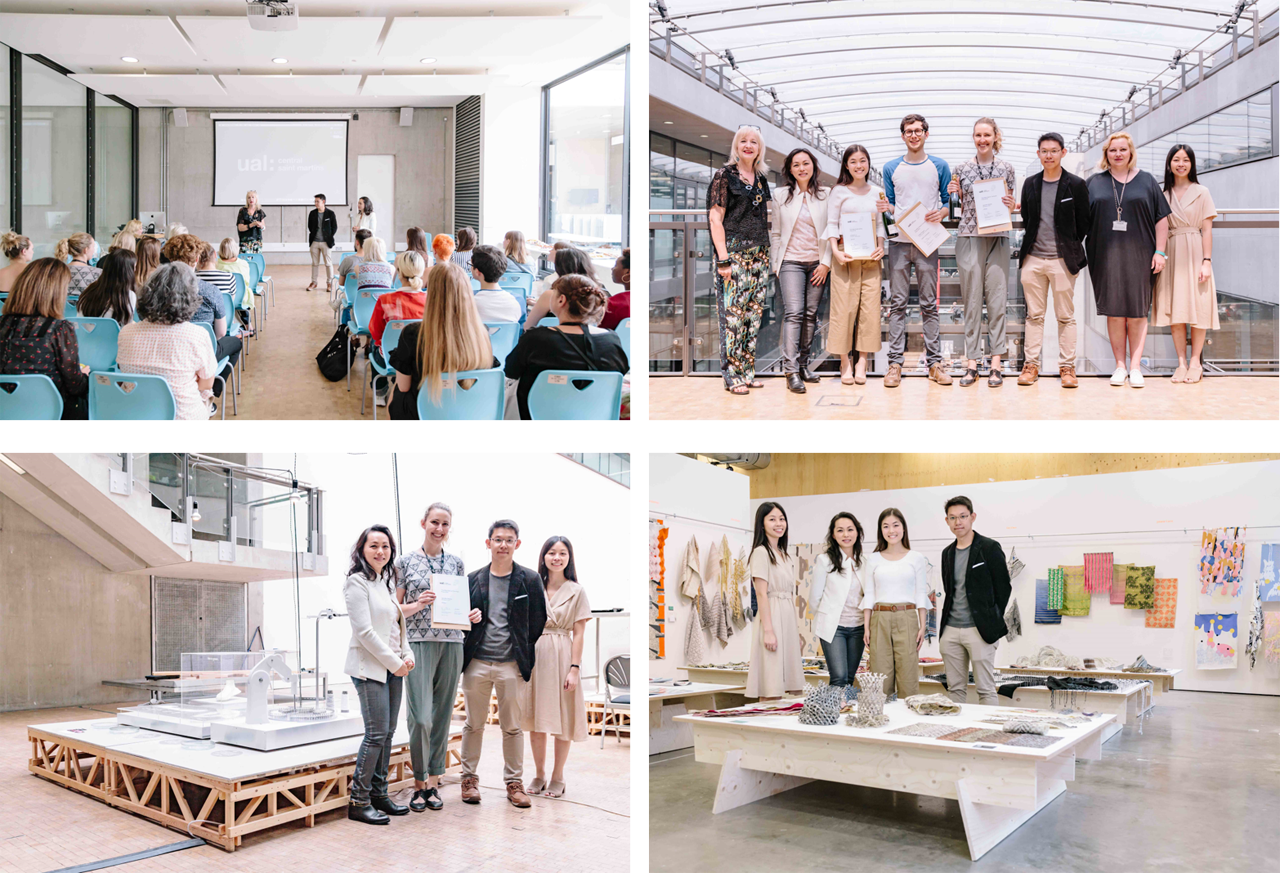 (L to R: Anne Smith – Dean of Academic Programmes, Central Saint Martins with Alexander Chan & Carine Pin – Co-Directors, The Mills Fabrica | Winners and runner-up of The Mills Fabrica Techstyle Prize and The Mills Sustainability Prize | Andrea Liu – The Mills Sustainability Prize winner | Jen Keane – The Mills Fabrica Techstyle Prize winner) 
It is in this context that we have decided to support various universities in their entrepreneurship programmes. Over the month of June, we first announced the Focus Award winners at the Sino-HKUST $1M Entrepreneurship competition followed by announcing the inaugural The Mills Techstyle & Sustainability Prize at Central Saint Martins. In particular, through setting focus areas like "techstyle" and "sustainability", we wanted to give specific prompts for students to think of real-world challenges that industry faces and how tech can be best utilized to address those challenges. We were also particularly touched by the personal stories of many of these students, including Andrea Liu from CSM, who spent extended period of time working with fishermen to experiment salmon tanning and also to tell the stories of what she has seen through her work. Likewise, Jen Keane from CSM also built on her own extensive experience and knowledge of textiles to develop her project lab-grown textiles.
Our own hopes is that through participating in such competitions, it will provide students with an additional opportunity to take their projects forward through the support and incubation that we can offer.
2) Building bridges with overseas partners to enable a global ecosystem
In this period, we also announced our partnership with Fashion For Good in Amsterdam. Fashion for Good runs a global platform for innovation with an Innovation Platform at heart, consisting of the Fashion for Good- Plug and Play Accelerator programme and a Scaling Programme, both of which are designed to help startup innovators disrupting the most impactful areas of the fashion value chain, to scale and grow.

(L: Carine Pin – Co-Director, The Mills Fabrica and Kevin Martin – Co-Founder, Unspun | R: Katrin Ley – Managing Director, Fashion For Good)
Specifically, our partnership will allow us to mutually support each other's portfolio companies by creating startup landing pads to best enable startups to enter or expand into another market. This is especially vital in the field of sustainability which requires full integration across supply chains / value chains emphasizing the need for startups to view their businesses globally. Often, many of the deep research are coming out from labs or accelerators in the US and Europe yet to take it to manufacturing scale it would require thinking more about the manufacturing supply chain in Asia. Overall, we are impressed by the good work that Fashion for Good has done in building a wider value chain and ecosystem that is addressing gaps in circularity and we are looking forward to partner more with them in the coming future. No doubt, sustainability is a hard challenge and many of the startups concerned will take a long time (and lots of funding to scale), but we believe that the importance of these challenges signify the large market potential and whitespace opportunity available should they be able to scale and our mission as incubators/ investors is to help them in their journey to get there.
It's about ecosystem and community building
Throughout our trip in Amsterdam or London, what spoke to us most was the holistic ecosystem building that many universities, incubators and corporates have been working on. From Imperial College's new campus in White City which is an extensive innovation facility housing multiple partners (including leading accelerator programme SOSV's RebelBio) to incubators focused on getting startups proof-of-concept opportunities at corporates (such as UK's True or L Marks) to Fashion for Good's building out of an extensive value chain of startups, all these players know that it's only after you have an ecosystem that startups will flourish. Taking a path down memory lane, one would recall that in the dot-com boom, many corporates started corporate venture arms but the focus was on investing/ allocating capital rather than nurturing startups. We dare say that in the current wave of innovation, many are taking a lesson from that and are instead focusing efforts on building the ecosystem first before any talk of investments. This is the right patient approach to actually nurturing great startups that can eventually scale and actually work with other corporates in the industry.
Final thought: is the future really better?
The team also had a chance to visit V&A Museum's latest exhibits of 'Fashioned from Nature' and 'The Future Starts Here'. In particular, the 'Fashioned from Nature' exhibition described how it was actually mass globalization (enabled by technology) and convenience of ecommerce that led to current destructive fast fashion trends impacting sustainability. In a similar vein, the "Future starts here" exhibition asked bold questions about whether innovations are really making our societies live and work better. We think this is a strong reminder for us that in all the innovations that we support, it should be about improving lives and creating a more dynamic society. At the end of the day, with each innovation that we see, let's ask ourselves is this future really better?

(V&A Museum: 'The Future Starts Here' and 'Fashioned from Nature' exhibitions)