Media Centre
Partnership with UAL Central Saint Martins and awards sustainability and techstyle prizes to students
Nan Fung The Mills Fabrica is excited to announce a new partnership with Central Saint Martins, UAL, one of the world's most prestigious, leading art & design universities.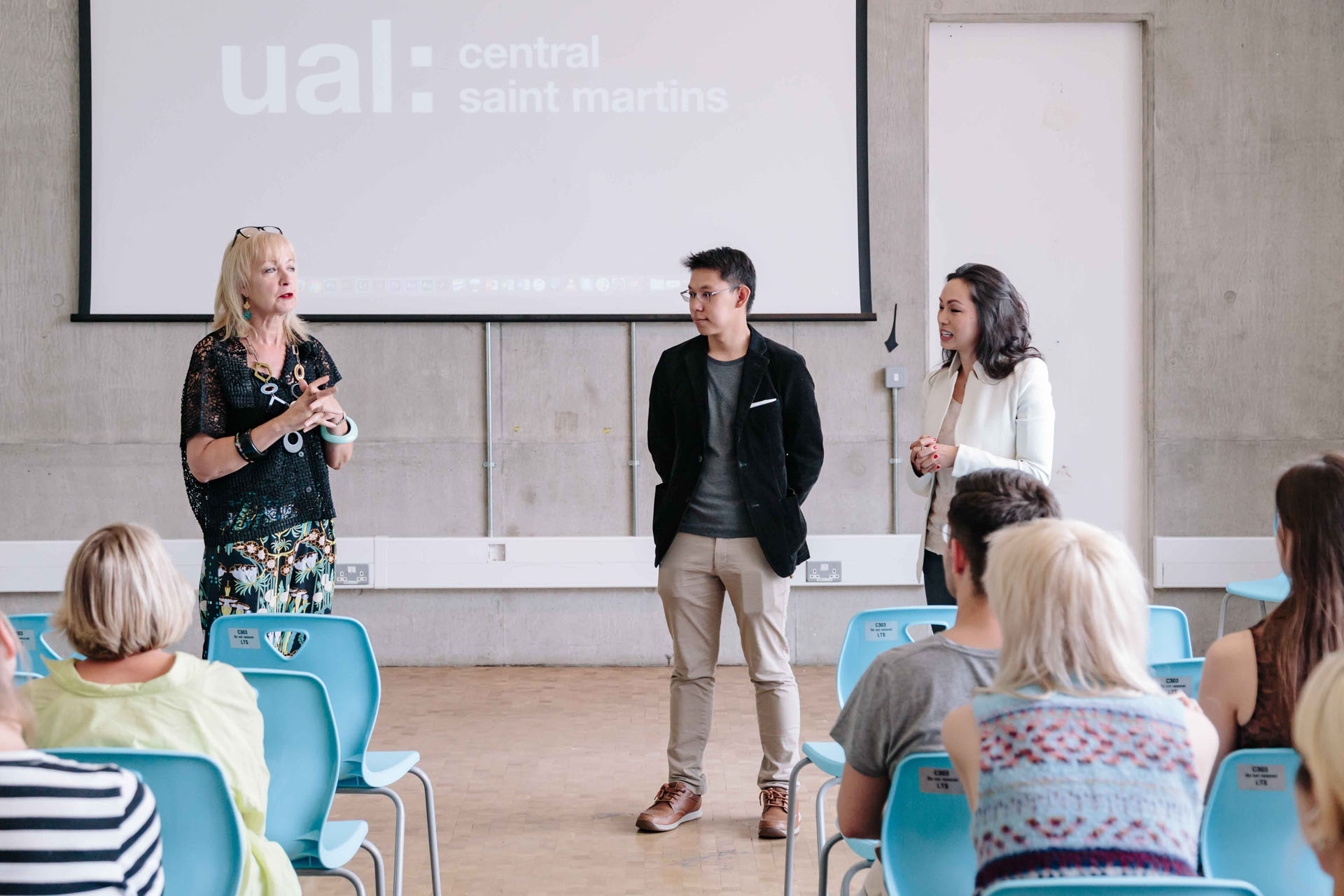 Carine Pin and Alexander Chan, co-directors of The Mills Fabrica, and Anne Smith, Dean of Academic Programmes at Central Saint Martins, announced the new partnership.
Formed in 1989, Central Saint Martins is committed to the imaginative and ethical engagement of the arts, design and performance to effect real social, political and environmental change. Taking opportunities through curiosity, innovation and enterprise, CSM inspires and challenges new directions through agile ways of thinking, making and doing.
As part of this partnership, we have awarded two winning students with The Mills Sustainability Prize and The Mills Fabrica Techstyle Prize. Applicants have been developing their creative ideas/concepts and working on their projects throughout their final year, and were shortlisted based on academic merit in the following categories: materials innovation, community wellbeing and sustainability. The winners will receive £1000 each and be offered an internship opportunity at The Mills in Hong Kong. The internship will be customized to each individual and based on their skills, passion and interests, they will be placed within one of our 3 pillars at The Mills where they can further work on their project at Fabrica Space (flexible coworking space), have access to Fabrica Lab (a prototyping lab with state-of-the-art equipment) and participate in our various activities and events. After their internship, Fabrica will continue to offer support to the students and consider them for our customized incubation program, providing a platform for them to accelerate their product in Hong Kong, Asia and internationally.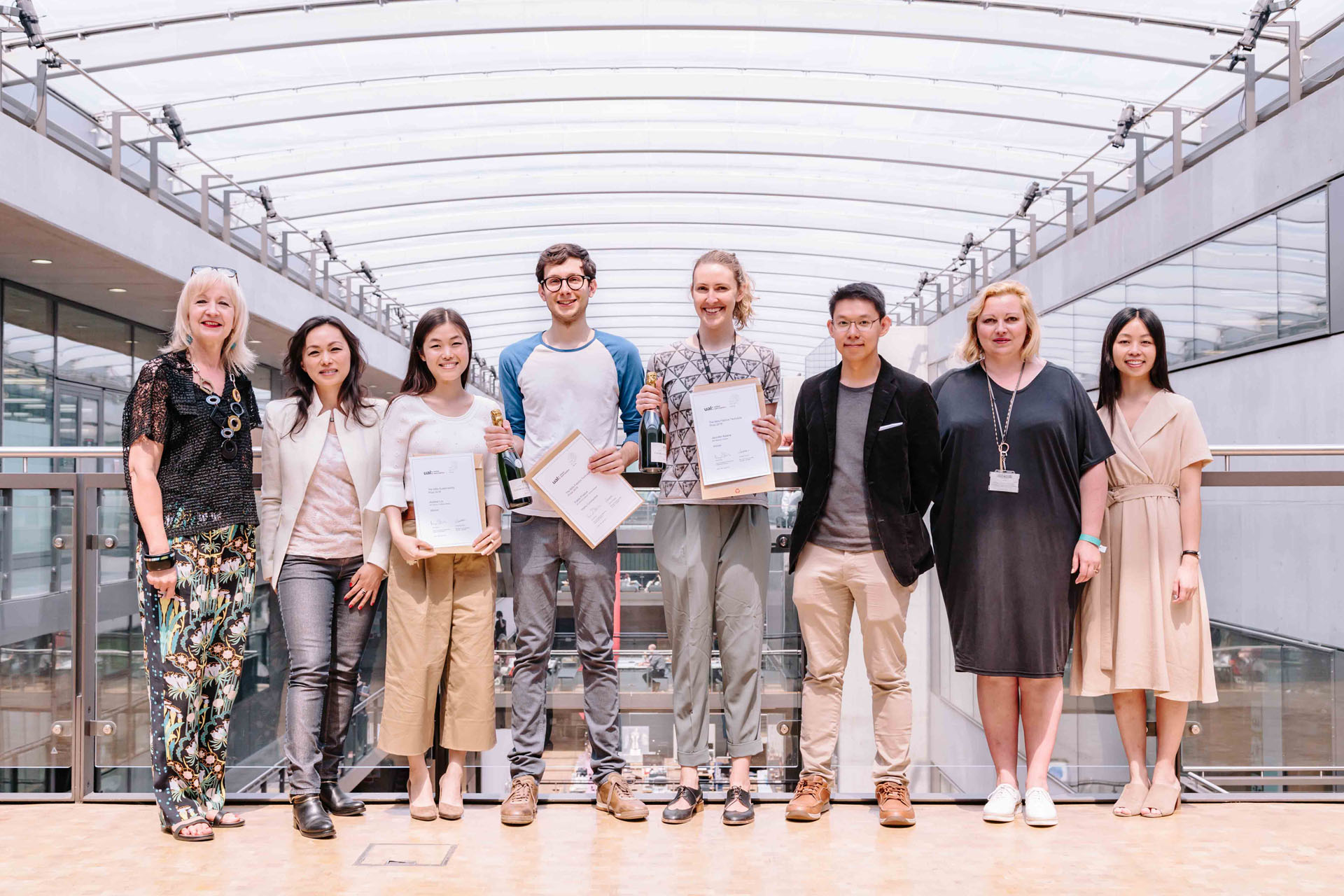 The Mills Prize winners with representatives from The Mills Fabrica and Central Saint Martins
As an example of continuity from graduation to the real business world, one of our startup incubatees is The Fabrick Lab; the founder of which is Elaine Yan Ling Ng, a CSM alumna (MA design in Textiles Futures). She creates and develops experimental textile surfaces and materials combined with the use of new technologies. At the heart of The Fabrick Lab is craftsmanship, heritage and social sustainability.
The Mills is committed to supporting techstyle innovations right from the production process and supply chain through to new forms of retail model disrupting the industry. We are also building a community; a platform that welcomes all players within the techstyle ecosystem and beyond, to network and share ideas with one another. This is why we are so excited to be part of the CSM awards and supporting young talent across these key areas of materials innovation, community wellbeing and sustainability.
"Central Saint Martins is extremely grateful to The Mills for their support of creative excellence in textiles, materials innovation and sustainability on our BA Fashion, BA Textiles and MA Materials Future courses. The Mills Sustainability and The Mills Fabrica Techstyle Prizes will provide invaluable financial and entrepreneurial support and acknowledges the important potential that the graduating students have to make a difference. The partnership between CSM and The Mills celebrates a shared commitment to nurturing creative and responsible designers of the future".
– Anne Smith, Dean of Academic Programmes, Central Saint Martins
"We are delighted to be partnering with Central Saint Martins, UAL and helping such talented students further develop their creative ideas and innovations which may someday make a difference in the world. Sharing the similar vision and values of creating a future of techstyle and innovation, we are looking forward to jointly supporting and nurturing the next generation of creators and innovators."
– Vanessa Cheung, Founder, The Mills & Managing Director, Nan Fung Development Ltd.
Overall, this partnership will enable students to transform their ideas and concepts into reality, encouraging others to follow in their footsteps and together help create a more sustainable, techstyle industry.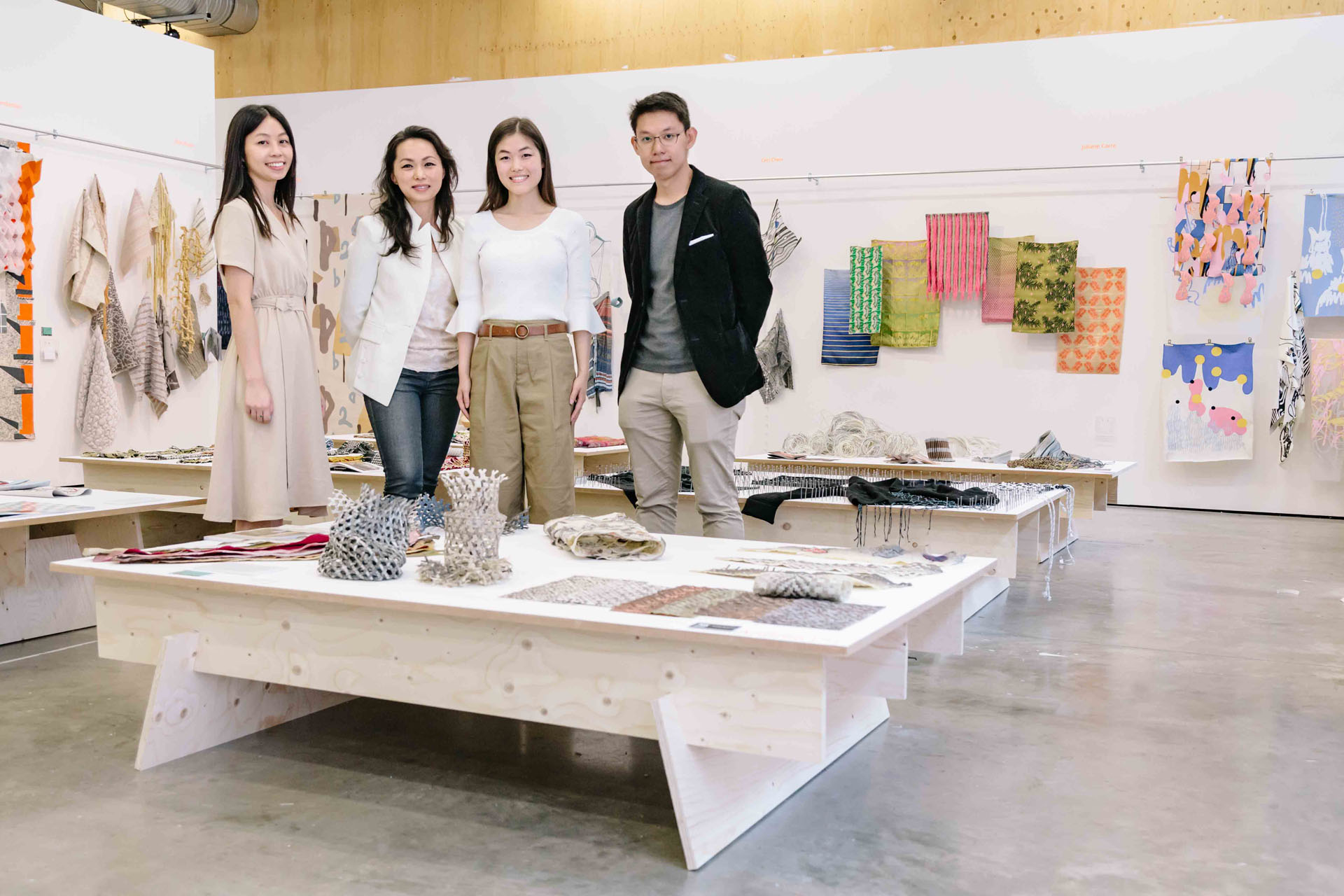 The Mills Sustainability Prize Winner, Andrea Liu (Second from the right) 
The Mills Sustainability Prize winner is Andrea Liu, a B.A. (Hons) Textile Design student. Her project experiments with tanning salmon skins in a sustainable and 100-percent chemical-free way and innovatively using this material for constructing and weaving textile pieces.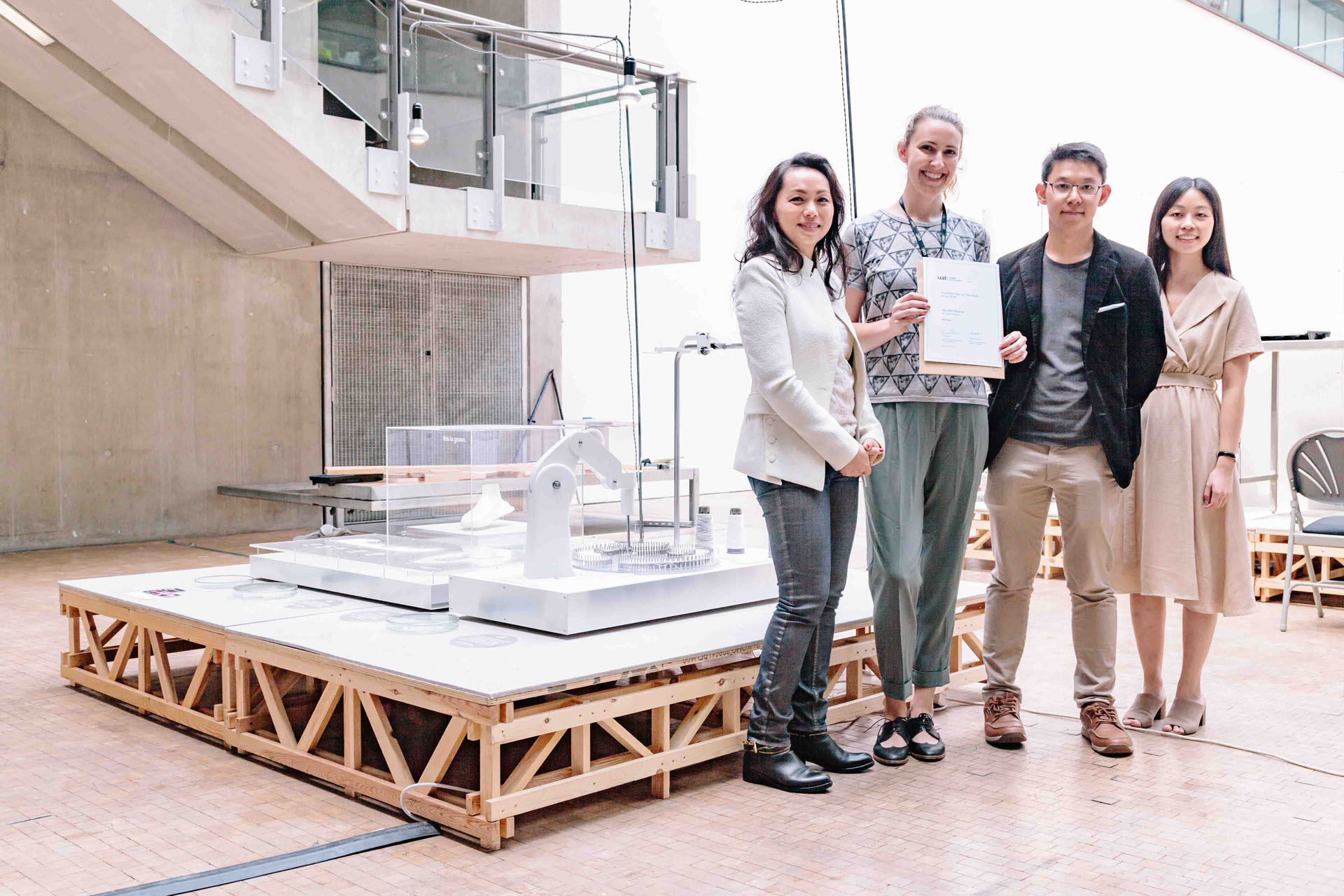 The Mills Fabrica Techstyle Prize winner, Jen Keane (Second from the left)
The Mills Fabrica Techstyle Prize winner is Jen Keane, a MA Materials Futures student with her project: this is grown. She has developed a new form of microbial weaving to create a new category of hybrid materials that are strong, lightweight and potentially customisable to a nanoscale.