Blog
Sustainable Apparel Coalition's Higg Index: An Impact Measurement Tool Dedicated To The Apparel Industry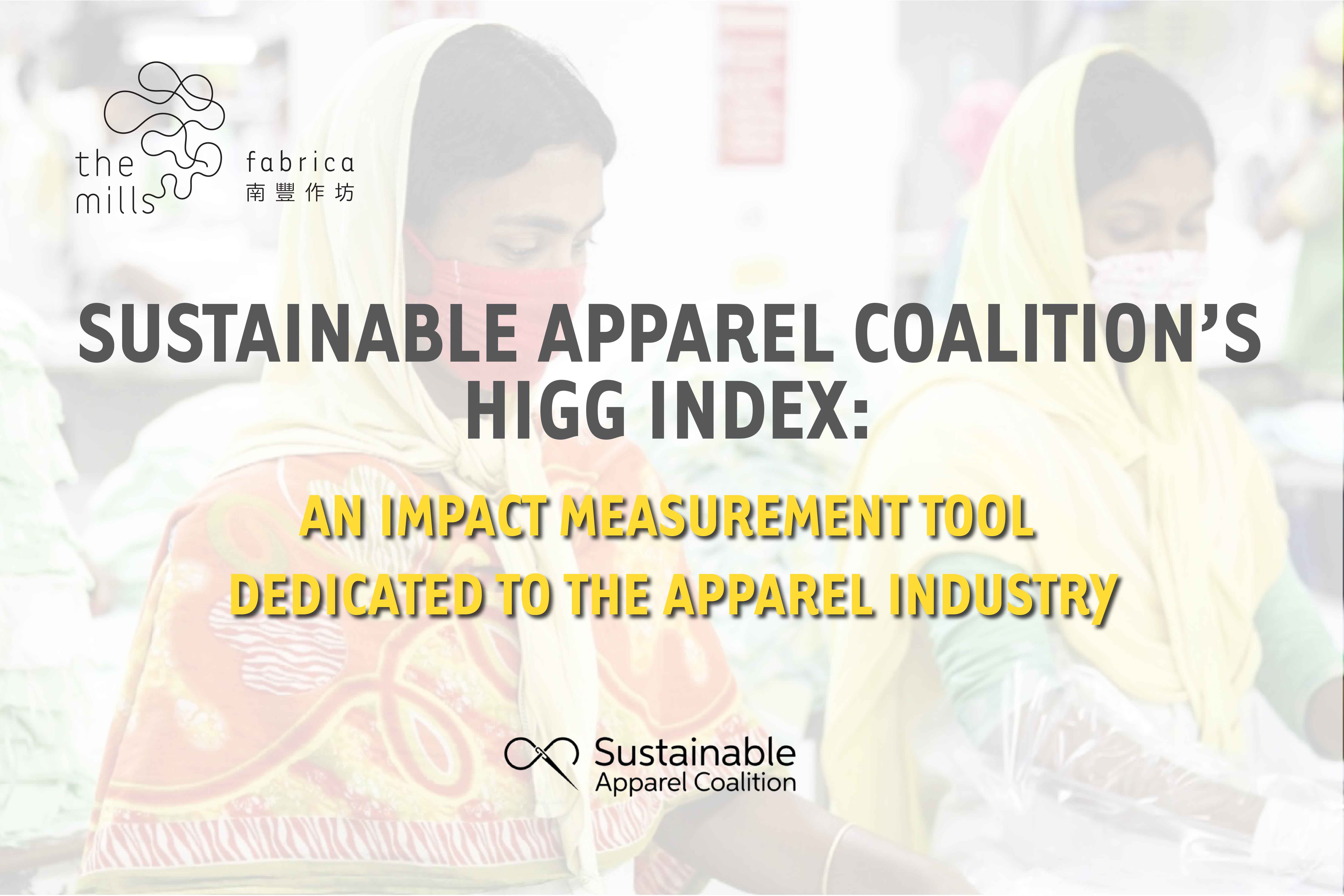 Based in San Francisco, the Sustainable Apparel Coalition (SAC) has over 200 member companies from around the globe. SAC propels sustainable production through forging collaborations across brands, manufacturers, NGOs, policy makers and other industry leaders in the apparel industry. In addition, the NGO has developed the Higg Index which enables fashion brands, textile and apparel manufacturers to identify overlooked issues in their companies and measure related impact on the retail experience, production and manufacturing processes. Amina Razvi, the Executive Director of SAC, tells us more about SAC's work and the mechanism of the Higg Index in this interview.
Who Founded And Developed The Higg Index? What Is The Mechanism Behind It?
The SAC was founded ten years ago through an initial collaboration between Patagonia and Walmart. The companies banded together to create a standardized system of measurement for the industry with the purpose of driving collective action at global scale, inviting brands, retailers, and manufacturers to join them. This led to the creation of the Higg Index, a suite of tools that holistically measures social and environmental sustainability performance across the value chain.
The Higg Index consists of five tools, divided into three categories: Higg Facility Tools, Higg Brand & Retail Tools, and Higg Product Tools. Manufacturers measure the environmental impact and risk areas of their facilities using the Higg Facility Environmental Module. They evaluate their own social and labor risks and impact with the Higg Facility Social & Labor Module. On the brand side, retailers can assess the social and environmental risks and impacts of their entire operations — from design to a product's end of use — using the Higg Brand & Retail Module.
Brands, retailers, manufacturers and facilities can all use Higg Product Tools to measure the environmental impact of their material portfolios, product designs, and finished products. The Higg Materials Sustainability Index is the industry's leading materials library for assessing the environmental impact of materials. Currently in development, the Higg Product Module will complete the Higg Index suite of tools, enabling companies to assess the environmental impact of a finished product, including consumer use and end of use. 
It is absolutely possible for a company in the apparel industry to use all of the Higg tools. The Higg Index is a holistic assessment intended to measure sustainability impact across the entire apparel, footwear, and textile value chain, from materials selection to a product's end of use. Brooks Running, The North Face, Patagonia, Salomon, Sympatex, Toray, and VF Corporation are some SAC members using all the tools currently available to inform action and make improvements on their businesses.
What Are The Benefits Of Adopting The Higg Index?
The Higg Index helps gather science-based industry data in a standardized way, and as a result helps the industry — and ultimately consumers — gain clear insight into the company's true impact and actions on how to improve. By using the Higg Index tools, brands, retailers, manufacturers and facilities can proactively commit to making sustainability improvements and protecting people and the planet.
The Higg Index also offers companies significant cost-savings. It eliminates the need for do-it-yourself approaches, individual initiatives or costly external consultants and helps companies gain executive buy-in for sustainability efforts through trusted metrics and proven results that can be integrated across businesses to inform strategic decisions.
Companies can also reduce auditing costs and proprietary program costs by focusing resources on driving improvements instead of compliance and leveraging industry standard tools to do so. Companies will be able to save time by quickly and easily sharing this data with value chain partners, anonymously benchmarking their performance against industry peers, and thus making informed sourcing decisions.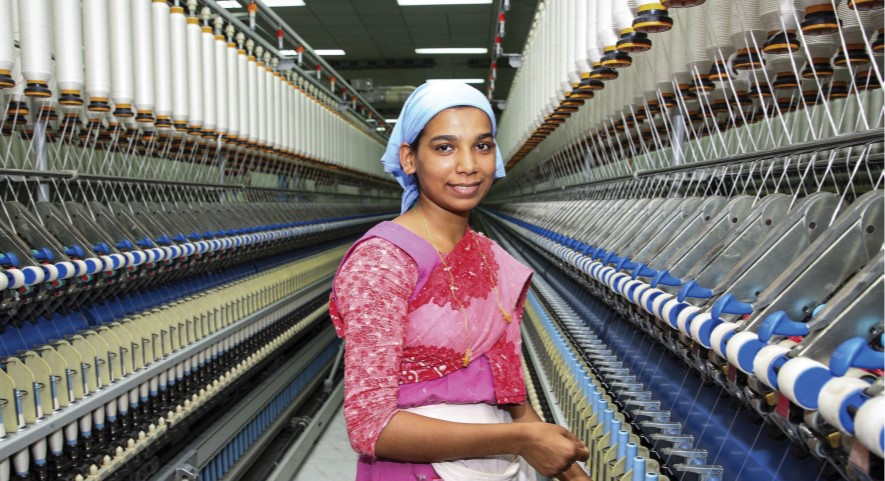 "No Company Can Overcome The Challenges Of Climate Change Alone — We Must All Work Together And Use Comparable Data To Make A Difference." – Amina Ravzi, Executive Director, Sustainable Apparel Coalition 
SAC Has A Membership Program For Retailers, Brands, Manufacturers And Other Industry Players – How Do They Support Each Other To Improve Their Environmental And Societal Impact During This Challenging Time?
No company can overcome the challenges of climate change alone — we must all work together and use comparable data to make a difference. By using the Higg Index at global scale, the industry can leverage science-based, trusted data that reflects an accurate picture of the industry's sustainability performance. Higg Index data reveals where individual and collective hotspots are and where improvements can be made. The SAC brings the industry together in a remarkable example of pre-competitive collaboration. Through the SAC, members connect with one another, collaborate, and learn from the work other global companies are doing to deepen sustainability efforts. New partnerships and projects emerge as a result of connections made through the SAC, and members have a built-in support system. This year, the coronavirus pandemic has deeply impacted the apparel industry, including SAC members. The SAC has developed resources to support our members during this very difficult time. We are connecting members to one another and sharing resources with stakeholders looking to support the industry during this time of hardship.
What Other Support Does SAC Provide To Its Members?
A related example of member support is the SAC's collaboration with the Social & Labor Convergence Program (SLCP), which has led the way in uniting the industry to standardize how it measures social and labor impact. We have seen that audits and redundant compliance-driven approaches do not lead to industry improvements; instead, they lead to duplicative efforts that are expensive and time intensive. Through the SLCP, SAC member brands, retailers, manufacturers and other industry stakeholders have developed a converged assessment framework to measure social impact in a standardized way.
The SAC's verified Higg Facility Social & Labor Module incorporates this converged assessment framework, which, when used at global scale, will help the industry drive performance improvements. This new standard frees up resources, allowing companies to focus on making improvements instead of managing compliance. Now, more than ever, we see how crucial this work is to support the well-being of the millions of vulnerable garment workers that make up the backbone of our industry around the world in alignment with our value of equal partnership.
Communicating sustainability impact to consumers to help them make more informed decisions is another way the SAC supports its members. Consumers increasingly want to know more about where and how their apparel and footwear is made and how they can shop more sustainably in ways that align with their values. One of the SAC's goals is to make it easier for consumers to make better choices.
We are developing communications toolkits for each of the Higg Index tools that support Higg Index users in communicating to their business partners and to consumers. We launched a market test earlier this year that is exploring how to best communicate Higg Index data to consumers and will have more information to share very soon.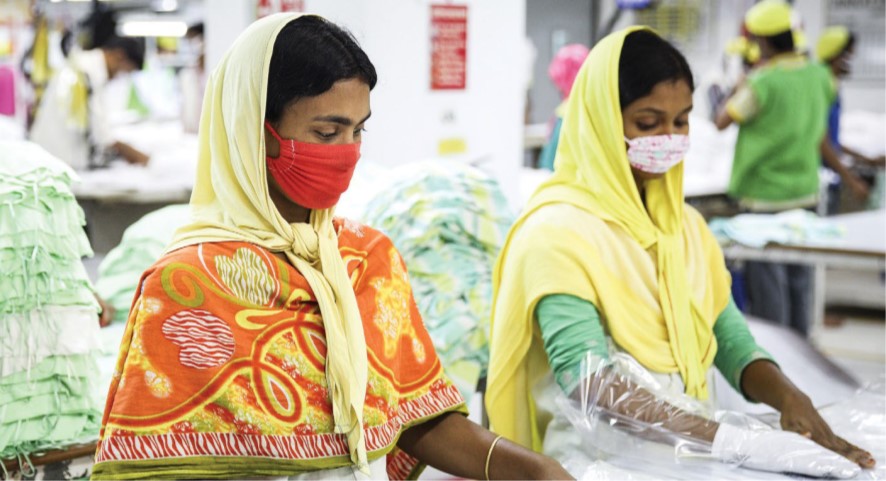 "To Start An Impact Business Rooted In Values, Sustainability Cannot Be An Afterthought." – Amina Ravzi, Executive Director, Sustainable Apparel Coalition 
To Those SMEs/ Startups Who Want To Start An Impact Business, How Should They Set Up The Impact Measurement Framework Within Their Organization?
To build an impact-oriented business, leaders should holistically integrate sustainability into every aspect of a company — from design, to manufacturing, logistics, headquarters, sales, and even a product's end of use. To start an impact business rooted in values, sustainability cannot be an afterthought. Sustainability goals and metrics should be part of the organization's broader goals, as well as every employee's individual goals. As companies grapple with the challenges related to the coronavirus, we are seeing the importance of this magnified. Those that have been dedicated to social sustainability efforts are better positioned to navigate the crisis. These values have been integrated into how they operate, and they offer a trusted framework for making responsible decisions during this most difficult time.
For companies that are just starting out, sustainability may not be at the forefront of their priorities, but they have an opportunity to rethink the system and do things differently. This includes everything from how they set up their business and supply chain operations to how they integrate sustainability throughout the entire organization. They can take a close look at the companies they are working with to understand what and from whom they are sourcing, how they operate, and what their end to end product life cycle looks like. While this isn't easy to do if the information is not readily accessible or available, the Higg Index helps organizations gather this data and identify areas for improvement. Over the past ten years, SAC member companies have worked collaboratively to determine what and how to measure key impact areas across the value chain, and smaller companies can benefit from this body of work as they look to set up what they make and how they make it. 
For companies that are resource-strapped, the Higg Index offers an opportunity for large and small organizations to understand what their social and environmental impact is and where they can make sustainability improvements without having to build or leverage proprietary systems. For example, as companies start to look at the materials they are using and sourcing, they can compare different options in the Higg Materials Sustainability Index that already exist. Using the Higg Facility Environmental Module, startups can assess the environmental impacts of the facilities that are already in the system which they are partnering with and uncover how they can work with those facilities on initiatives to lower water consumption or reduce energy.
Startups often have smaller supply chains than larger companies do. And even though they might occupy a smaller percentage of orders at a facility, they often have deeper relationships with value chain partners, which they can work with to implement changes more quickly and effectively than larger organizations. While scale might not be on their side, strong partnerships can help organizations work together toward common goals that can make a big difference.
After Measuring The Impact, Does SAC Provide Any Further Support To Help Its Users Optimize The Performance Based On The Data Recorded?
The Higg Index allows users to establish performance improvement plans. After completing the Higg Index assessments, brands, retailers, and manufacturers can develop plans based on their Higg results that help them set goals and drive future social and environmental impact improvements. Currently, the SAC offers performance improvement guidance for the critical issues that the assessments identify. We will continue building out performance improvement support this year.
Through the Apparel Impact Institute (Aii), one of three partner organizations in the SAC family, brands, retailers, and manufacturers can collaborate to drive collective action at scale. Leveraging Higg data, Aii identifies, funds and scales the best solutions within the industry to reduce environmental impacts. Value chain partners can collectively fund these projects for a fraction of their typical cost and mutually benefit from the success of reducing environmental impacts together.
About Sustainable Apparel Coalition
Key Aspects: Product, Facility, Brand And Retail
Principle: Sustainable Apparel Industry
Member Companies: ASOS, Columbia, FjällRäven, Zalando