Blog
Fashion Summit 2018: Circularity from garment to garment
It was a rewarding week in Hong Kong for the fashion industry with the completion of Asia's largest fashion sustainability conference- Fashion Summit 2018. In addition, the event was also complemented by the launch of new upcycling technologies in retail and manufacturing in Hong Kong, rounding up an exciting week all round. A quick recap of our favourite moments as follows.
Fashion Summit: Thinking about sustainability end-to-end

Brenda Koekkoek from United Nations as one of the keynote speakers, and speakers group photo
This year's event featured 2 days of exciting speakers and panels including keynotes by the United Nations (Brenda Koekkoek, Secretariat of Strategic Approach to International Chemicals Management), H&M (Karl-Johan Persson, CEO) as well as a strong support from various HK government secretaries. A huge part of the focus was on understanding consumers' perceptions on sustainability- Sun Huaibin from the China National Textile and Apparel Council mentioned about the current low acceptance within China especially for 2nd hand marketplaces while a KPMG report also described the price sensitivity of consumers (lower willingness to spend more for sustainability) as well as perception on quality of sustainable apparel.
Naturally, many discussions also touched upon the Kobayashi Maru (a "no-win" situation) that fashion faces with regards to sustainability- that fast fashion is bad for sustainability but people buying less is bad for business. Perhaps the only way out of this "no-win" is to eventually embrace full sustainability in production and brand. Dr David Bell (Idea Farm Ventures founder; former Wharton Professor) shared about the rise of authentic and transparent lifestyle and retail brands in the US, many of which have built a strong community of followers aligned with their brand values and mission. This includes AllBirds, an up-and-coming sustainable shoe company where latest shoe product is made from sugarcane (rather than oil/ plastics). Hana Kajimura (Sustainability Lead, Allbirds) spoke about creating a brand that stands for something bigger than just shoes and that they hope they can change the definition of sustainability in fashion overtime. It's companies like these that would perhaps help us break our Kobayashi Maru.
Roundtable discussion: Making HK a sustainable fashion hub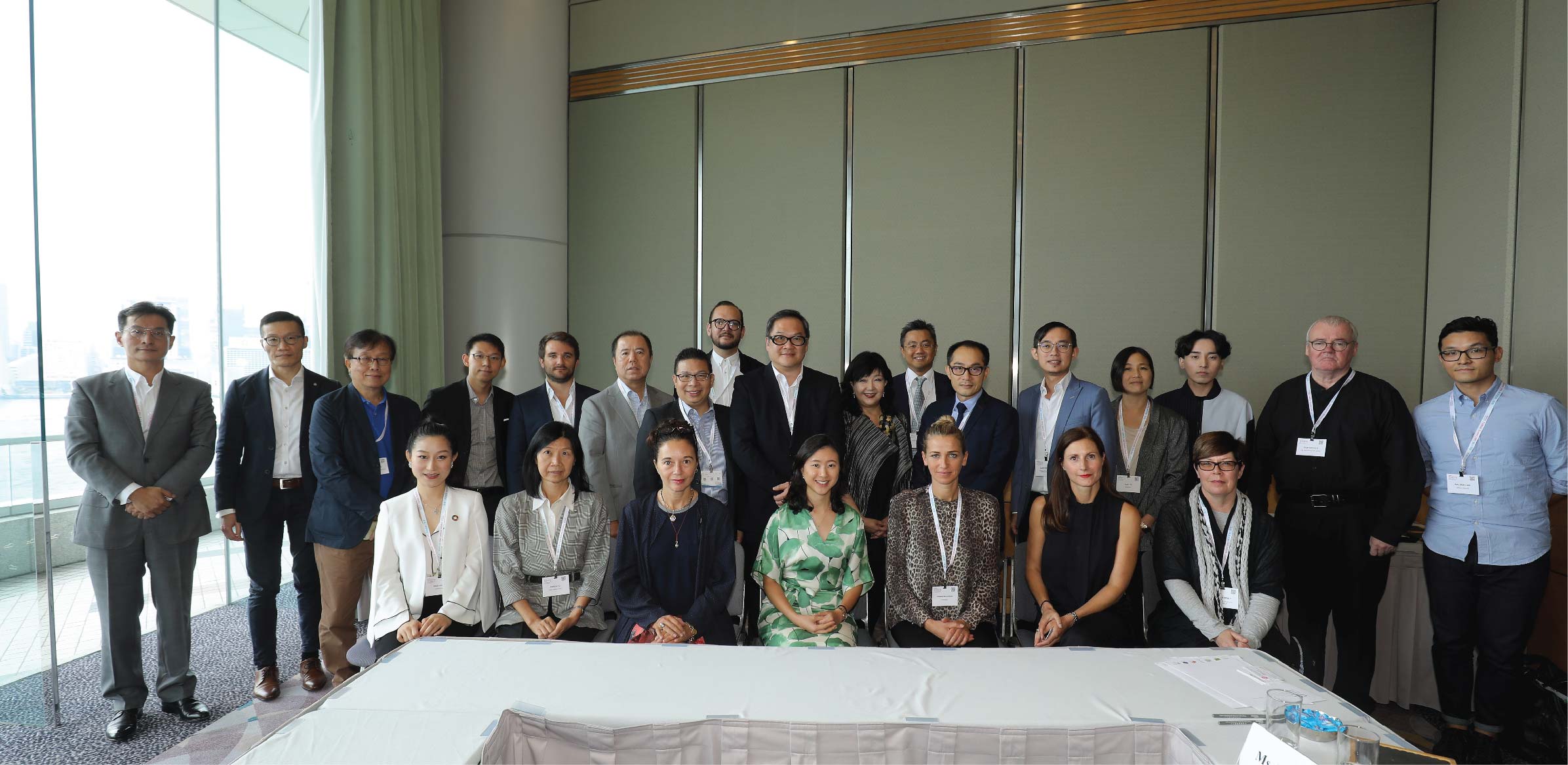 During the 2 days conference, The Mills Fabrica also participated in a close-doors roundtable discussion about transforming Hong Kong into a sustainable fashion hub. There were plenty of discussions about how fashion education needed to change, specifically the need for an education framework for fashion schools to teach about sustainability end-to-end (Alvanon's new online education venture Motif which was showcasing at Fashion Summit might be an answer). On our end, we have always believed in the importance of bridging the gap between fashion designers and fashion technologists/ innovators as both are crucial in collaborating to drive sustainable change. Lastly, there were also concerns about funding in the industry, especially for innovations requiring longer development timeframes, they often struggle to get sufficient funding to last the mile. To which, this brings up the importance of having government/ research grants in place (to help cover for the inadequate private investments funding at early stage) as well as that even B2B fashion innovators could perhaps consider having some B2C angle in the short term both to cover for the cashflow as well as to build a community of followers (that helps to demonstrate proof of concept).
Opening of G2G and closing cocktail at The Mills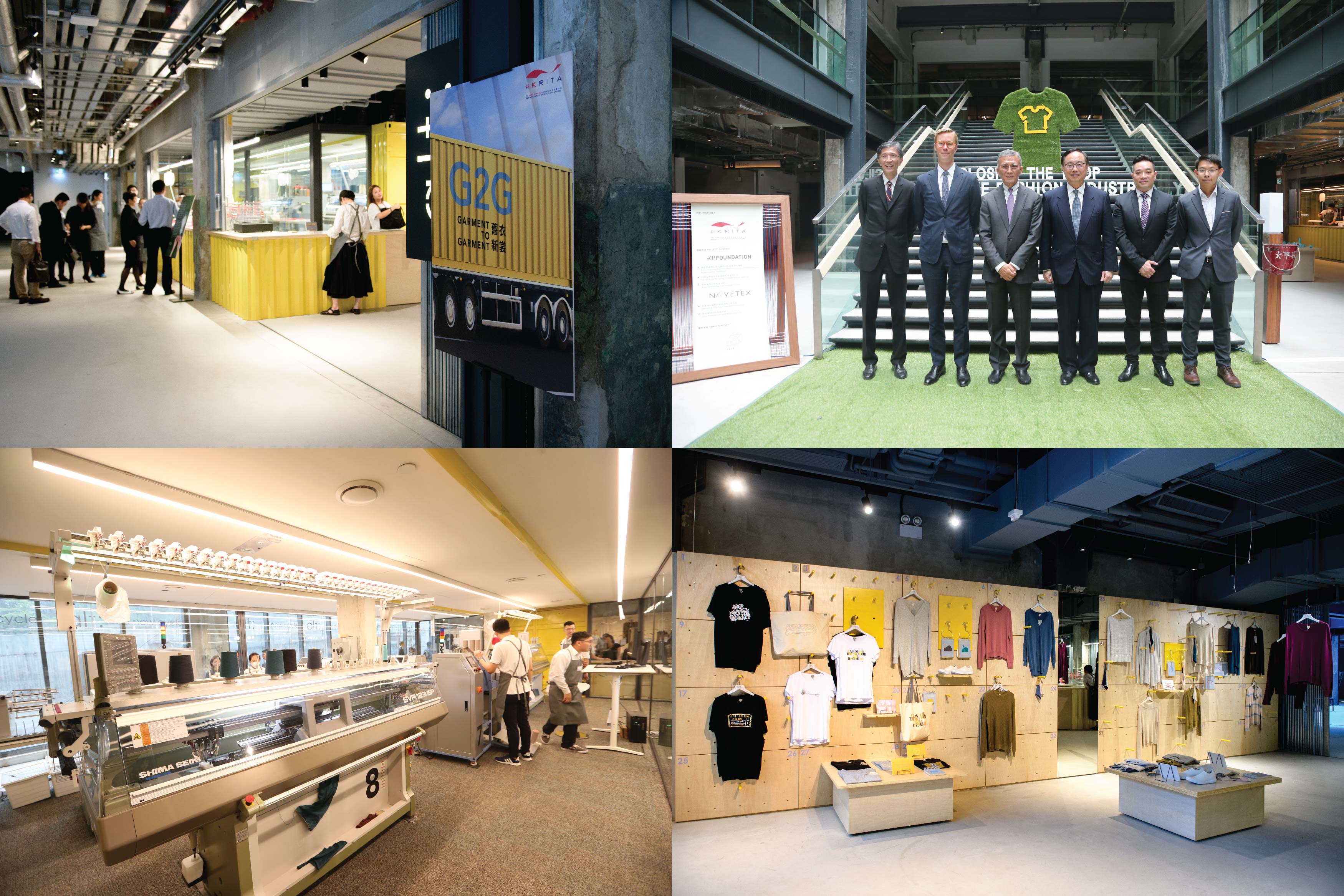 Garment to Garment Launch

Fashion Summit Cocktail at The Mills
The week also saw The Mills play host to 2 key events- the launch of the "garment to garment" (G2G) store (by HKRITA/ H&M Foundation/ Novetex) as well as Fashion Summit's closing cocktail drinks event. The Mills itself can be said to be a story of re-invention to create a new center of heritage and innovation in Hong Kong. In a similar vein, the launch of the G2G store is precisely an example of re-invention, specifically focused on re-inventing how consumers approach sustainability/ recycling. Sustainability in fashion requires changing consumer mindsets and we believe that with the launch of this new retail space, consumers can better understand the changes in the global techstyle space and inspire them to be more sustainable in their lifestyles. Relatedly, we also enjoyed converging the different players of the industry for the cocktail event at The Mills. This was the first ever event of Fabrica to be held at The Mills and our vision is to create a new center & platform to facilitate collaboration and inspire innovation.
Stay tuned for grand opening of The Mills!
Upon grand opening later this year, our hope is that The Mills would become go-to center for re-invention. This center would become a platform to bring together different partners to inspire the industry and public and a place to test out new retail ideas encouraging sustainability and innovation. So stay tuned and we look forward to seeing you again soon!