Events
International Women's Day Talk – Engaging Your Audience with Saadia Usmani
#EachforEqual
'An equal world is an enabled world' IWD 2020 Campaign theme
Join Saadia Usmani on International Women's Day for an insightful and interactive afternoon looking at the communication skills that will 'enable' you to engage with your audience. This event is open to all…it is not exclusively for women! So, whether you are an innovative start-up or entrepreneur, an academic, a student or a CEO come along to pick up the tips and techniques that can help you to communicate your message.
If you feel uncomfortable and when it comes to public speaking, pitching, seminars or media interviews then you'll find this useful…alternatively, if you love being in front of an audience, then come along and share your expertise…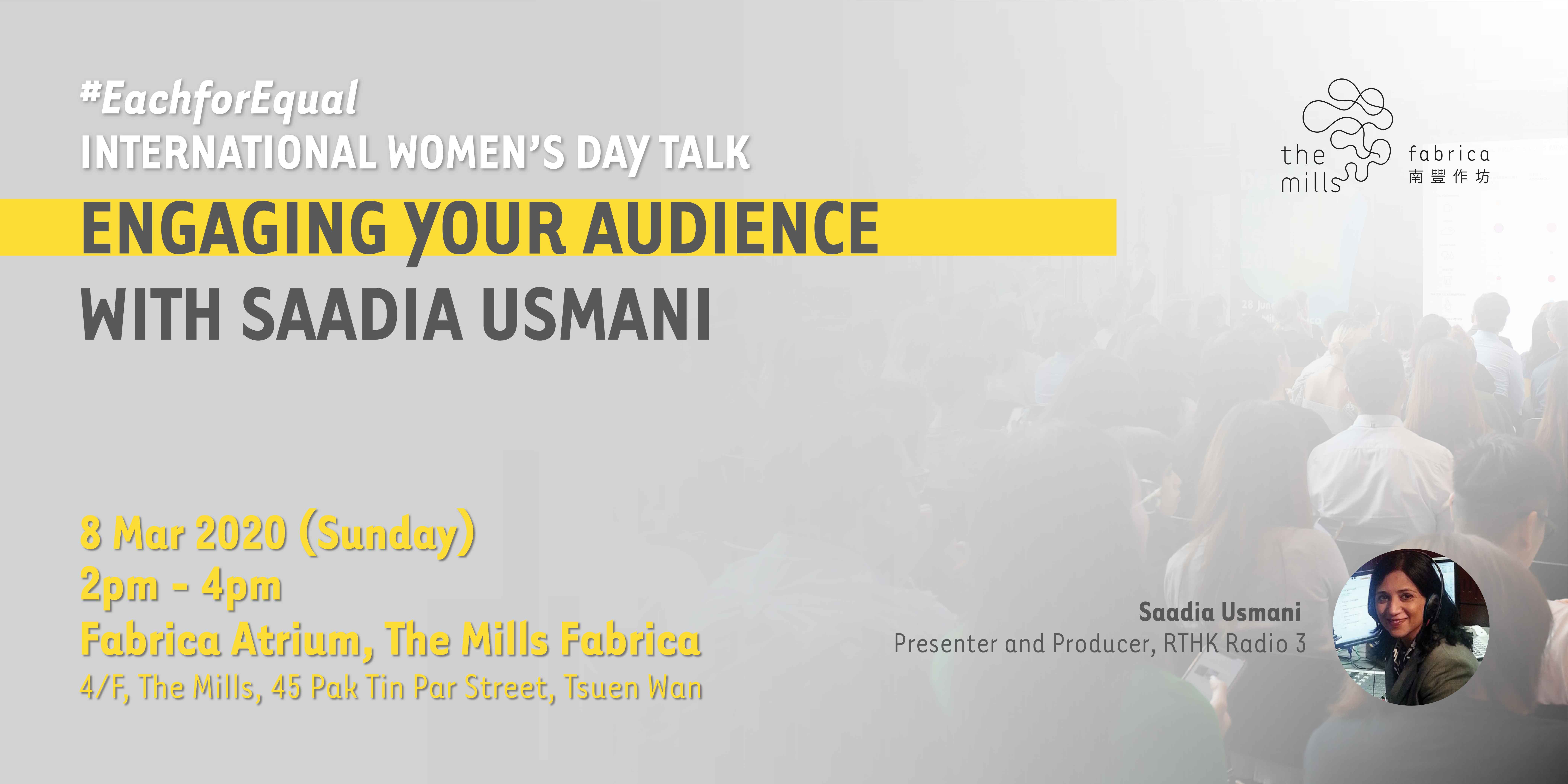 Details
Date:   8 March 2020 (Sunday)
Time:   2pm – 4pm
Ticket fee: Free of Charge
Max. pax.: 50
Venue :   4/F, Fabrica Atrium, The Mills, 45 Pak Tin Par Street, Tsuen Wan
      (How to get there)
About Saadia Usmani
Saadia Usmani has spent more than 30 years in the media, working with BBC Radio and Television and Public Relations. She has media trained over 700 individuals in the UK from a variety of organisations, equipping them with skills to deal with both positive and negative media interest. Saadia currently works as a freelance Presenter and Producer for RTHK Radio 3 and as a media consultant and trainer.