Blog
Fabrica Fund: Investing in the future of techstyle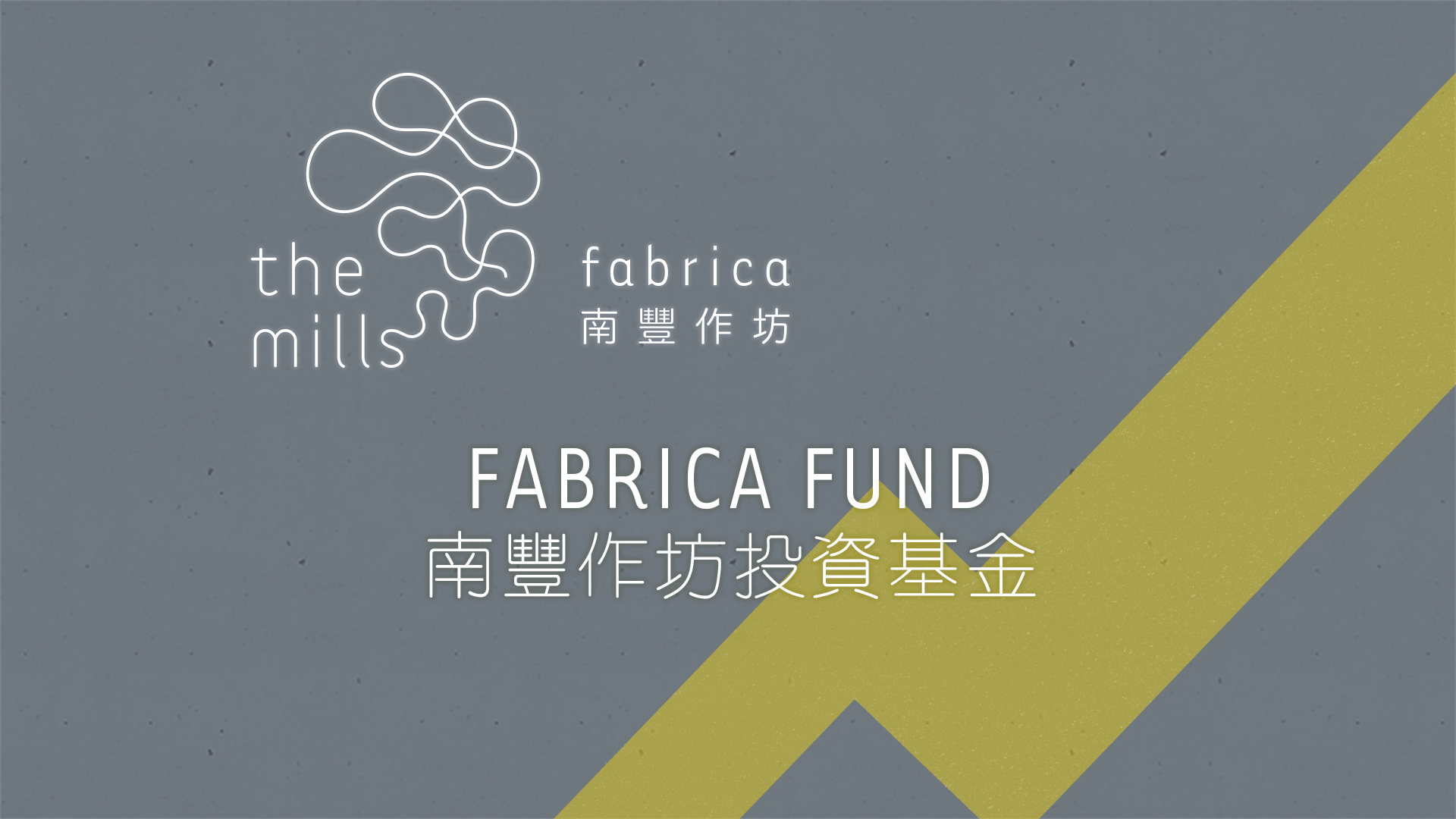 Nowadays, it seems like launching a new VC in Hong Kong has become the trendy thing to do. From the government's ITB to Alibaba to many other corporates/ investors, the Hong Kong startup scene has seen a good growth of venture capital supporting the sector.
This week at The Mills Fabrica, we are proud to say that we too are launching our very own "Fabrica Fund". You may well wonder if there really is a need for yet another evergreen VC. At The Mills Fabrica, we strongly believe that the techstyle industry requires a techstyle-focused evergreen VC  for Hong Kong and the world. Let us tell you why.
Why are we setting up an investment platform?- To accelerate techstyle's growth
The past few years have seen the textile/wearable industry on the edge of disruption with trends of new ecommerce models, advanced textile manufacturing and IoT innovations helping to reshape a sector that has always been adverse and slow to change. With that being said, The Mills Fabrica sought to create and define a new space that we call "techstyle". Fabrica's incubator has worked side-by-side with 8 leading techstyle startups guiding and watching them take techstyle forward as an model. Just as they have developed and evolved their business models, we too have grown and learnt from the process as we better understand their needs and how best to support them. We have recognized that within the techstyle space, many leading startups like our incubatees have reached a stage where they would benefit from venture capital to further accelerate their growth. Therefore we believe that setting up an investment platform will facilitate techstyle's growth through our investments where the returns can be reinvested to grow the community. You may then ask, why must Fabrica itself start a investment platform, couldn't we have relied on other investment platforms out there?
What is our unique positioning? – techstyle focused, active, evergreen VC
In general, we see 3 issues that our techstyle startups face today when they are fund raising. First, there are very few dedicated techstyle-specialized investment platform out in the landscape. Second, relatedly few traditional VCs can provide dedicated support as investors, given the lack of specialization on techstyle. Third, corporate VCs in the industry tend to consider investments more from an M&A perspective.
With that frame in mind, Fabrica Fund is set up to be a dedicated investment platform focused on techstyle startups where we believe that we can value-add from the industry expertise in our team and wider community (including advisors, mentors, partners and startups). We seek to replicate the role of our customized incubator for our investment portfolio companies by offering support ranging from advisory (on strategy/ operations), connections (to potential retailers/ brands/ manufacturers) and welcoming them to our community (including interacting with other startups from our incubation or investments). More importantly, our investment platform is set up as an evergreen VC backed by the Nan Fung Group that gives us added strength and flexibility in making investments for the future. At the same time, The Mills Fabrica's unique position gives us the independence to operate and also the ability to collaborate with a wider range of industry partners including many of the leading brands and manufacturers. We believe that being a techstyle-focused, active, evergreen VC gives us an edge to invest in the technology of tomorrow.
What are we investing in?- enablers, disruptors & creators
What then is our investment thesis? The nature of industries experiencing disruption is that trends move quickly and evolve continuously. But if we were to pinpoint specific themes, 3 stand out for us. The first is what we term as new retail model. This refers to technologies or platforms enabling new methods of retail such as digitization of retail or social ecommerce (e.g. like our current incubatee GOXIP). The second are Improvement in materials/ production process/ supply chains -breakthroughs in either materials used in the manufacturing process or in the production approach that result in greater sustainability, cost savings or other efficiencies in the supply chain (e.g.  Nan Fung group's investment portfolio Bolt Threads). The third is wearable products merging technology with design. Typically these are innovations merged with good design in apparel/ hardware products for lifestyle and health applications (e.g. like our current incubatee ORII). No doubt the landscape will change rapidly in the future, but in the immediate term we see these areas to be the core ones that we would like to invest in and support.
Who are we searching for?- early stage startups making a difference for HK & the world
Who then would be our ideal entrepreneurs to invest in? We are looking for early-stage startups fund raising anything from seed to Series B, with average investment amounts from $100K USD to $2M USD. Our mandate is global but being a HK-based investment platform we of course would love to support startups with some sort of Hong Kong connection.
Beyond the factual mandate, if you ask us who we are really looking to investment platform, the answer always goes back to the entrepreneurs that we believe in. Over the past few years, we have been immensely lucky to have had the chance to work with 8 incredible startups in our incubator and many more entrepreneurs in our community that have taught us so much in the process. Juliette from GOXIP infected us with her energy and can-do spirit. Quinn from EONIQ always impresses us with his clarity and passion in his craftsmanship & work. And Kevin from ORII inspires us with his vision of creating a global lifestyle hardware brand from Hong Kong. We can't name everyone but the list goes on and on.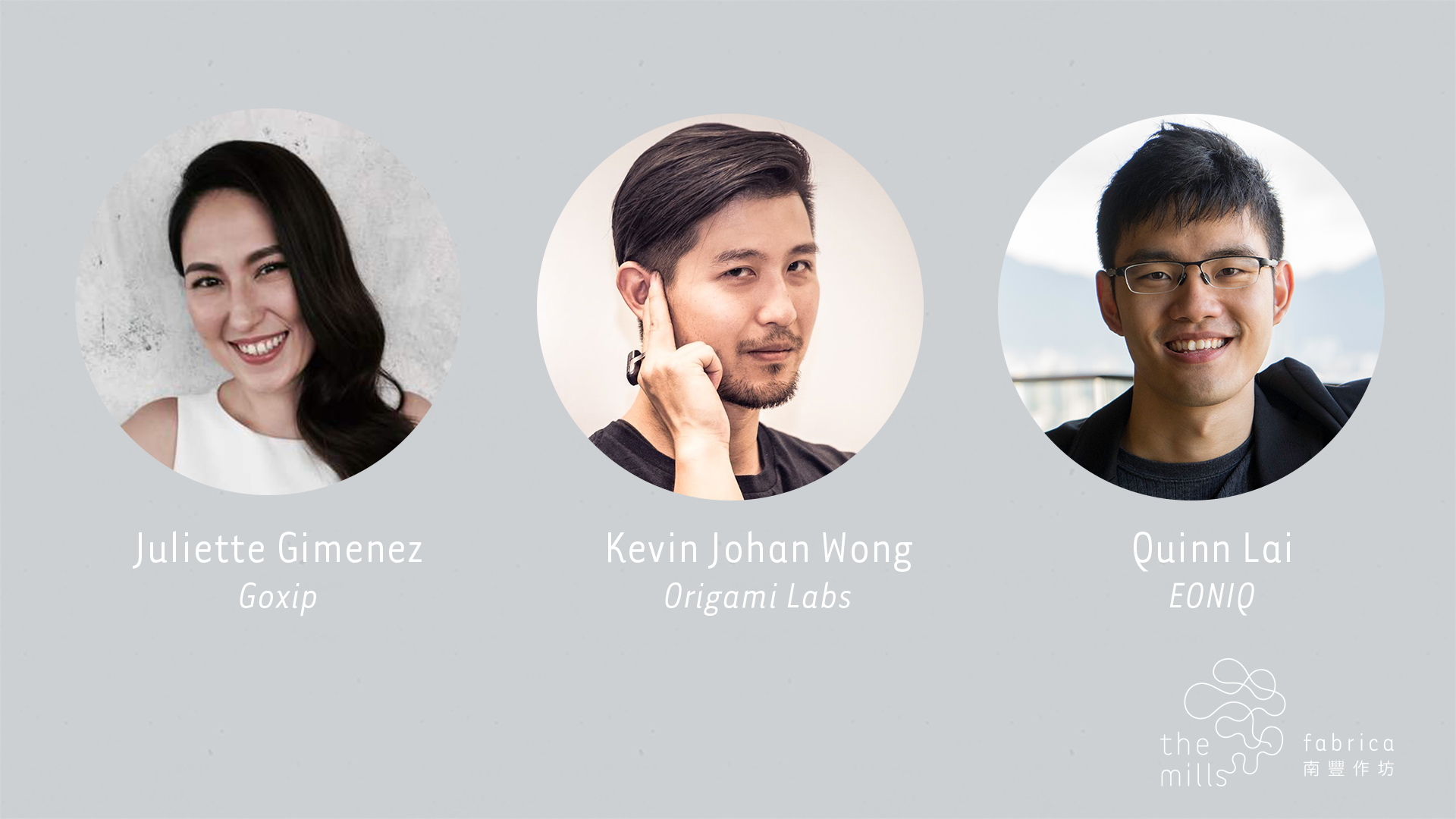 These techstyle entrepreneurs that we work with are passionate, committed and challenge us in ways that reminding us why we do what we do. With the launch of "Fabrica Fund", we are especially excited about the future techstyle entrepreneurs whom we would invest in and support.
Investing in the future of techstyle
And so, the search is on. The arrival of "Fabrica Fund" will provide us with an additional springboard in our mission to advance the techstyle model. We are excited for the opportunity to invest in the future of techstyle and look forward to working with the entrepreneurs who are ready to join us on this journey.
For more information about our investment platform kindly refer to our Press Release and the page of Fabrica Fund