Renewcell IPO on Nasdaq First North: Innovations for Impact from Pilot to Scale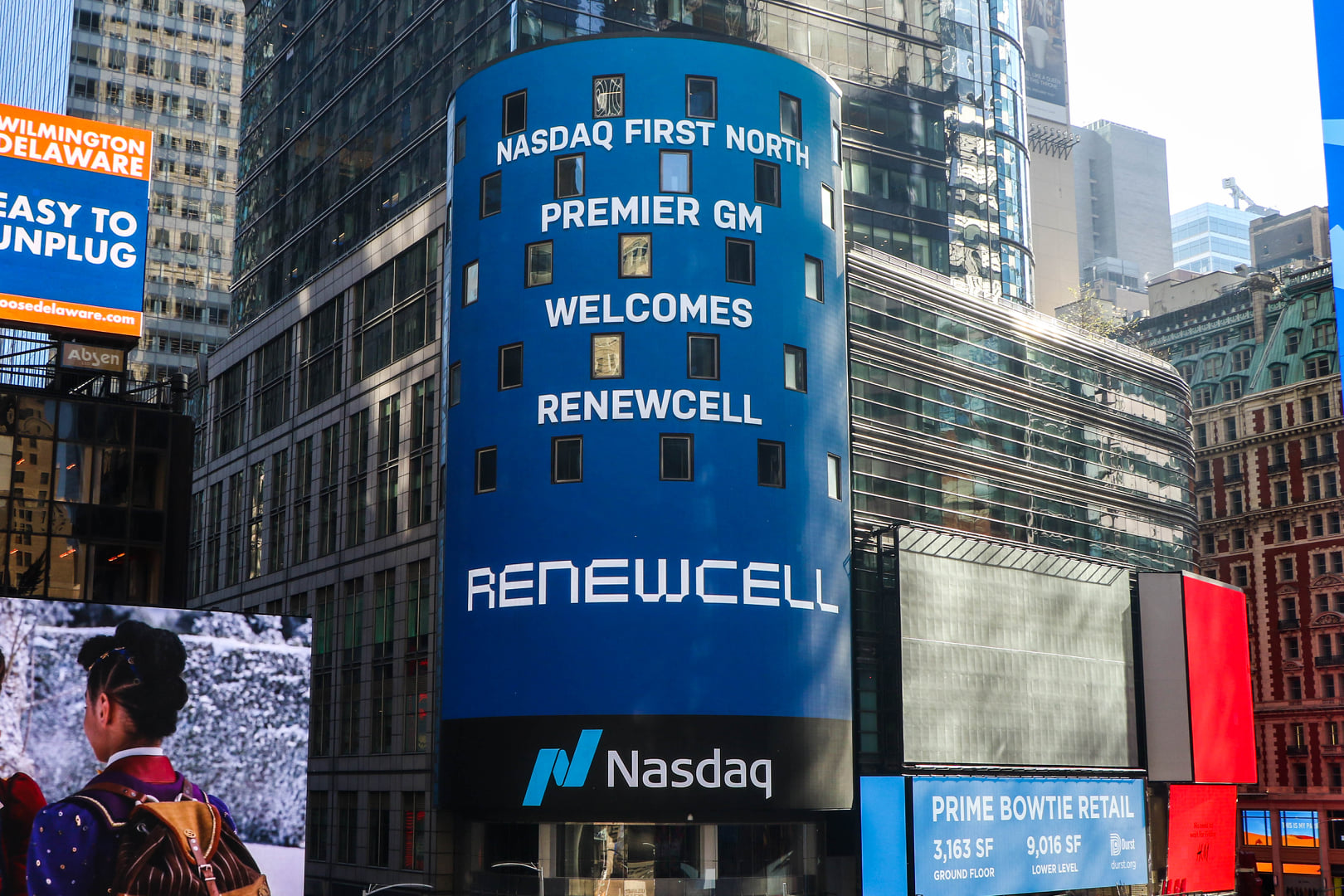 We are excited to share that Renewcell has successfully listed on Nasdaq First North Premier Growth Market on 26th Nov 2020. Overall this marks off a fruitful year for Renewcell, with various industry product launches and partnership agreements secured. This is also the first IPO within Fabrica's investment portfolio; Fabrica invested in Renewcell in 2019.
Renewcell's story & growth
Founded in 2012 by 3 scientists at KTH in Stockholm, Renewcell provides an alternative raw material for textile production that replaces resource-intensive material, such as cotton, or petroleum-based material, such as polyester. The Company is one of the first in the world to commercially offer a dissolving pulp for textile production manufactured from 100 per cent recycled textiles and has, thereby, succeeded in closing the loop for cellulose-based textiles (cotton or viscose) in an otherwise linear textile value chain.
The commercialization of Renewcell's Circulose® pulp product is ongoing and global clothing brands, including H&M and Levi's have already launched garments produced in textile made from Circulose® and BESTSELLER launches a collection during the spring of 2021. The Company has also established partnerships across the value chain with fibre producers, pulp agents, textile sorters and a number of clothing brands to secure both the delivery of the raw material to and sales of Circulose® pulp.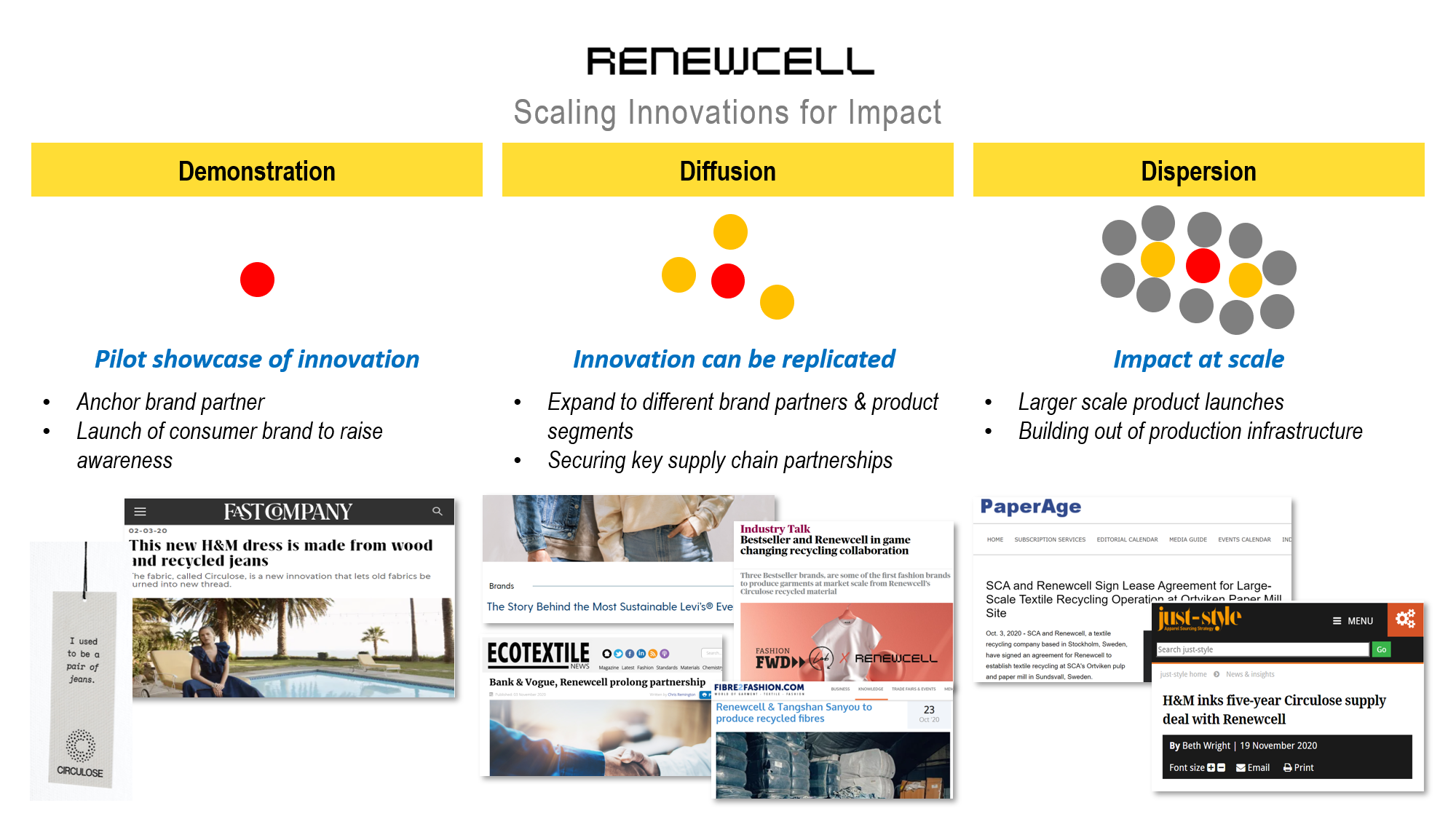 Innovation from pilot to scale
Renewcell's growth story follows an innovation trajectory beginning with initial pilots before scaling up through securing key partnerships. Earlier this year saw the launch of the company's Circulose® brand and their first product collection with H&M; with the objective to demonstrate that the technology can be commercialized and to raise early customer awareness. After which, similar small product pilots were replicated with other brands like Levi's and Bestseller, validating the technology's application into other product categories and segments. At the same time, Renewcell also brought on board key partners such as Bank & Vogue to secure post-consumer waste supply and attracted manufacturers like Tangshan Sanyou to produce fibres. Finally, the technology can then be extended to larger scale product contracts as well as building out of key infrastructure to ensure production capacity and scaling up of the technology.
Looking ahead
The next step in Renewcell's development is the construction of a new plant in Sweden with an annual production capacity of 60,000 air-dried metric tons of pulp. The objective of the Offering and the listing on Nasdaq First North Premier Growth Market is to finance the Company's construction of the new plant and the Company's continued growth until the Company reaches positive cash flow from operating activities as well as to further increase international recognition of Renewcell among customers, and existing and potential partners.
We are excited to be part of the journey and are looking forward to seeing Renewcell's continued impact on the industry as well as more success stories from other innovators ahead.