Media Centre
The Mills Fabrica Announces Winners of Techstyle for Social Good 2021 International Student Online Competition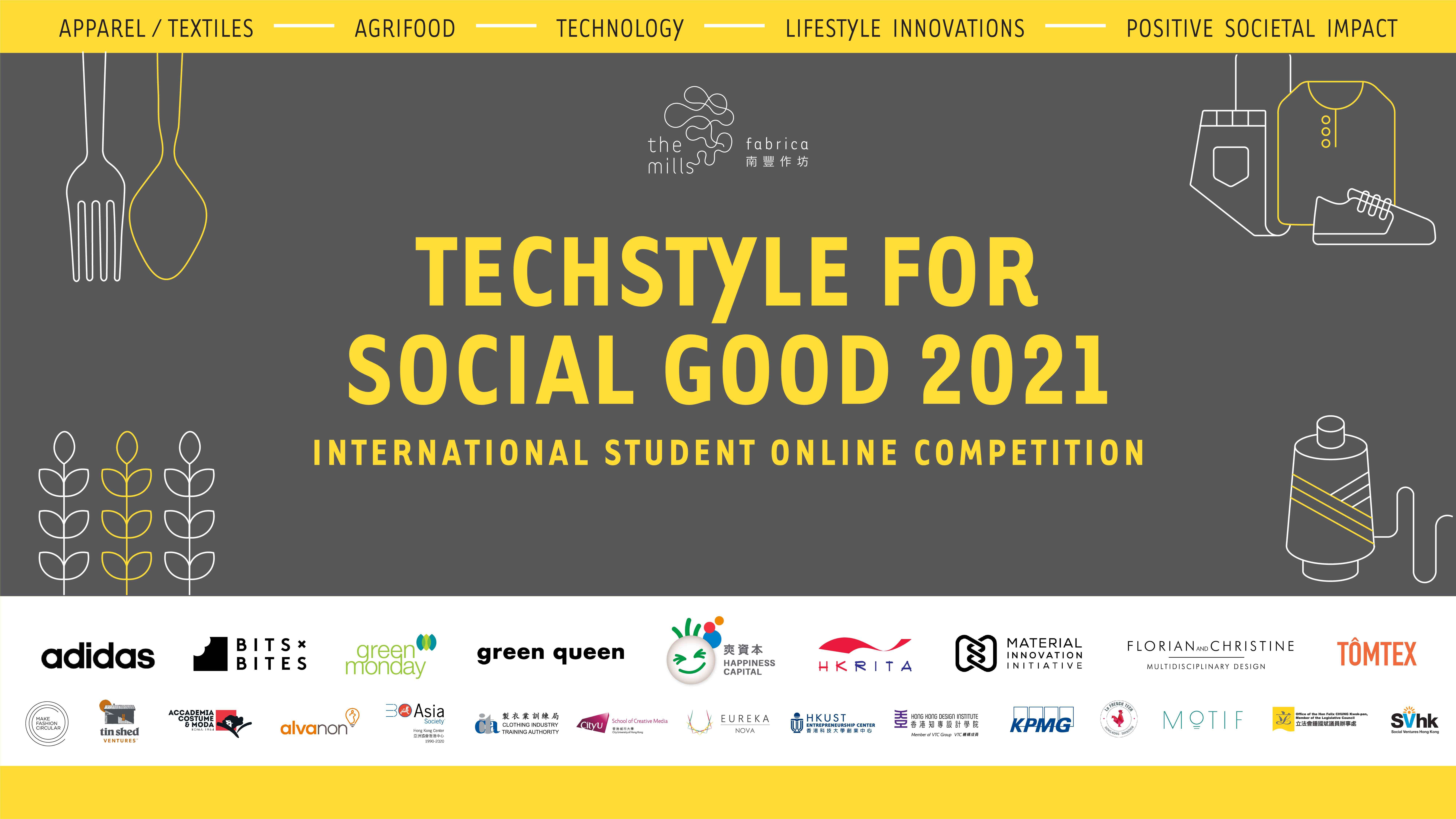 23rd September 2021 – The Mills Fabrica announces the winners of the "Techstyle for Social Good 2021" International Student Online Competition, in partnership with renowned stakeholders and players in the apparel / textiles and agrifood tech industry. This marks the third edition of The Mills Fabrica's "Techstyle for Social Good" International Competition, a student competition dedicated to supporting and celebrating innovative solutions in the apparel, textiles and agrifood tech industry envisioned by students and recent graduates from around the world.
This year, the online competition received over 200 entries from Hong Kong, the US, UK and more. Founded by The Mills Fabrica, it is designed to empower young innovators with ideas and solutions that can have a positive impact on society and the environment and improve the lifestyle technology industries for the greater good.
The competition includes two categories; apparel / textiles innovations and agrifood tech. The first category encompasses: sustainable supply chain & production, materials and products innovations sustainable platforms and circular models. The second category encompasses: supply chain innovation, (including agritech, transparency, logistics, distribution and packaging), alternative foods / ingredients / new food brands, and new food retail, including food apps, innovative kitchen and retail solutions.
Applicants' projects were selected based on their fulfilment of three key criteria, including innovation, value to society and planet, and scalability. Each project was reviewed by a judging panel comprised of experts in the apparel / textiles and agrifood tech fields including from Bits x Bites, Green Monday Group, Happiness Capital, The Ellen MacArthur Foundation, Material Innovation Initiative, The Hong Kong Research Institute of Textiles and Apparel, United Nations Framework Convention on Climate Change.
The Prize Winners of the Techstyle for Social Good 2021 International Online Competition are:
Agrifood Tech Grand Prize: Mi Terro
Mi Terro is the world's first advanced material company that partners with food companies and farmers to create home compostable, single-use plastic-alternative packaging materials made from plant-based agricultural waste – this is a first-of-its-kind approach. Their technology can potentially apply to any type of agricultural waste, including plant, dairy, and vitamin supplement byproducts. While bio-based, Mi Terro materials do not compete with food production, thereby preventing land-use-change. (https://www.miterro.com/)
"Mi Terro is honored to receive the grand prize in agritech food! We would like to thank the Mills Fabrica team, judges, and partners who believe in our mission, vision, and work. We will continue to create eco-friendly solutions for people all over the world, in all demographics and income levels."
– Robert Luo, University of Southern California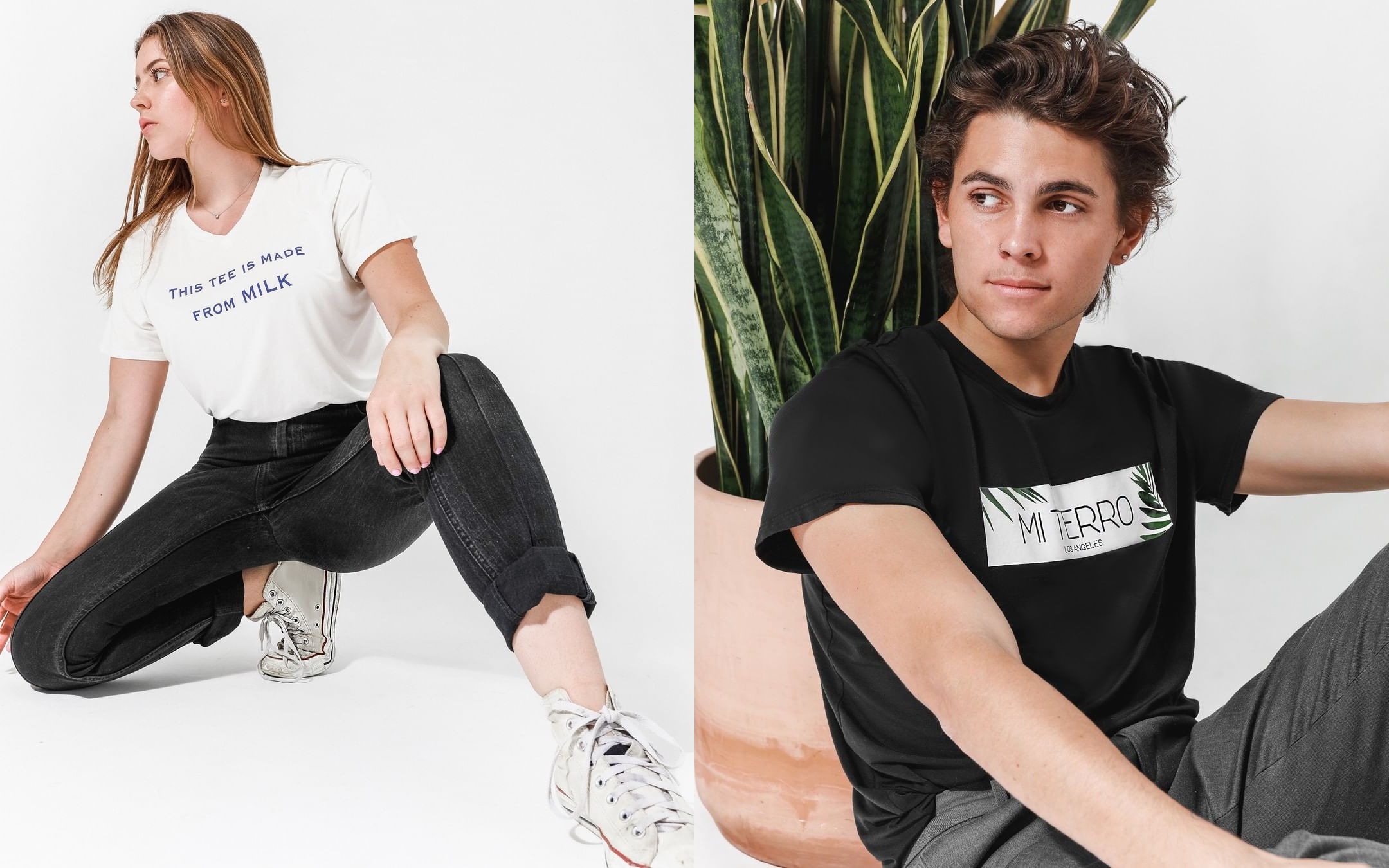 (Images source: Mi Terro's Instagram)
Apparel / Textile Grand Prize: Treekind by Biophilica
Treekind™ by Biophilica is a leather alternative made from green waste. It's non-toxic, plastic/PU-free, recyclable and compostable. Treekind™ is patent-pending with excellent ISO results for leather goods. They aim to tackle environmental issues with a groundbreaking idea that costs less to people, the planet and businesses while strengthening local communities globally: through local job creation, better resource distribution and significantly reduced pollution from leather and PVC/PU production. (https://www.biophilica.co.uk/)
"We're honored to have been selected as the Apparel / Textiles Grand Prize Winner of Techstyle For Social Good amongst a field of incredible finalists. This recognition and opportunity to join the Mills Fabrica community is another exciting step towards bringing Treekind™ to the world."
– Nameth Mira, Royal College of Art ; Jordan Berkowitz, Bard College ; Drew Burrow, Edith Cowan University ; Sarah Saadouni, Imperial College London ; Beinn Muir, Cambridge University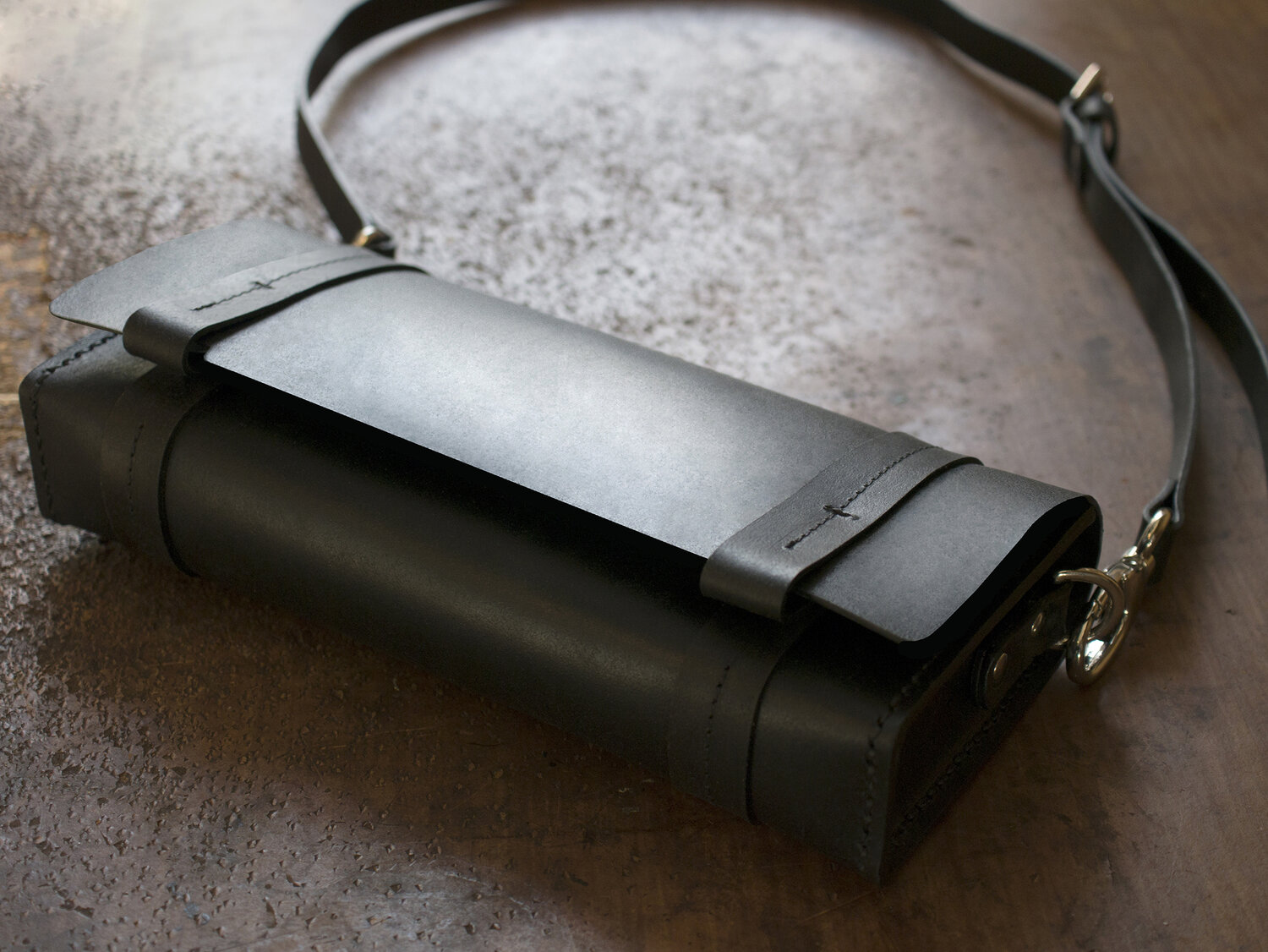 (Image source: Treekind by Biophilica Press Kit)
Agrifood Tech Special Prize: Harmony Baby Nutrition
Harmony's platform technology replaces cow's milk proteins and vegetable hydrolysates used in infant formulas with human breast milk proteins. They are the first breast milk protein-based formula and the only dairy-free and allergy-free and environmentally friendly baby nutrition in the world. (https://www.harmonybabynutrition.com/)
"We are honored to be selected as one of the finalists and the Special Prize winner among these amazing and innovative Agrifood Tech startups. The Mills Fabrica has been a great supporter of the agrifood tech ecosystem and we look forward to furthering collaborations."
– Sze-To Ching, The Chinese University of Hong Kong ; Wendel Afonso, Massachusetts Institute of Technology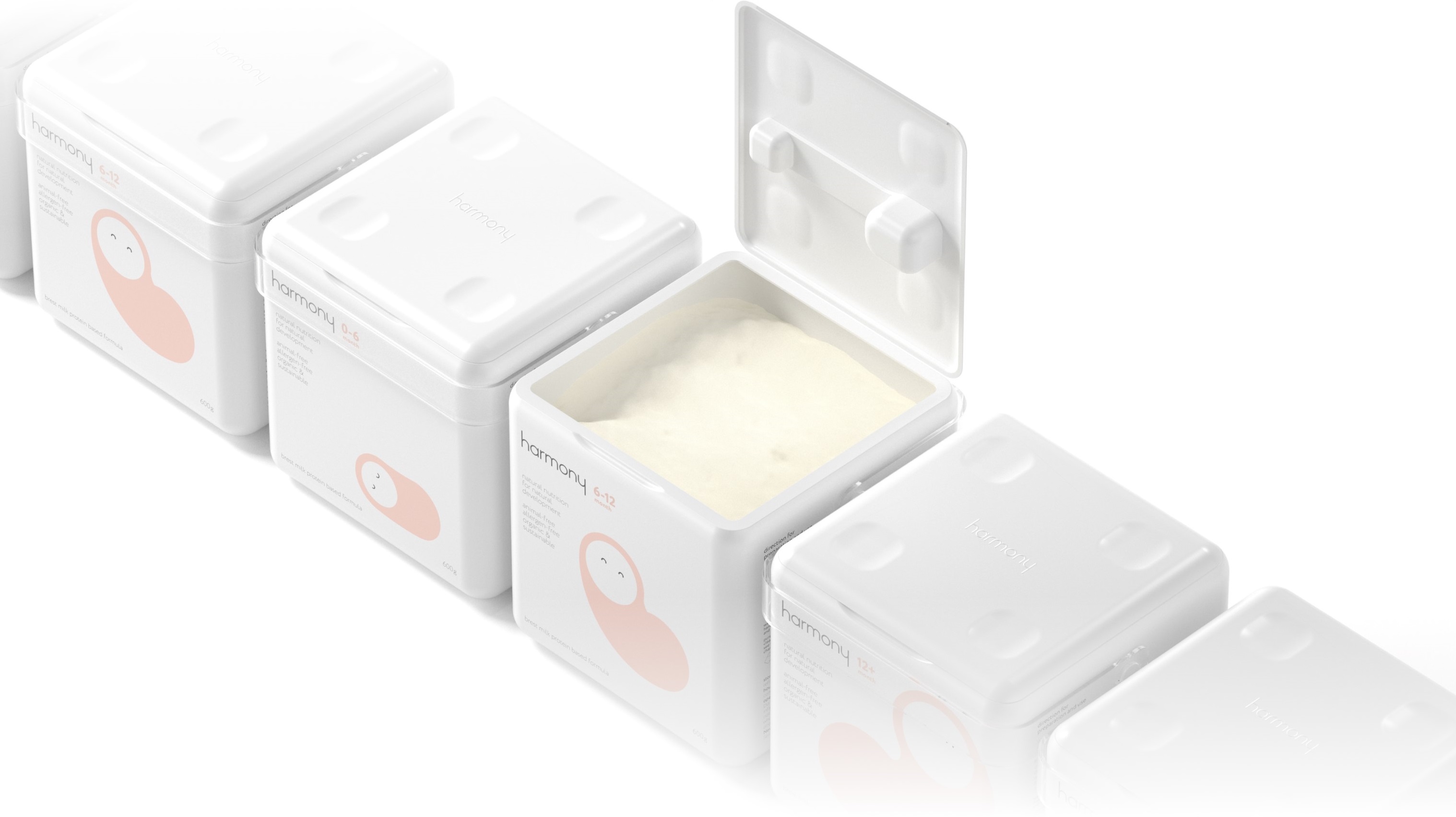 (Image source: Harmony Baby Nutrition website)
Apparel / Textile Special Prize: REHAP
REHAP is a mono-material assistive and rehabilitation tool for stroke patients to perform strength training exercises on both limbs and synchronize hand movements with the affected half of the body. This project also aims to make the ecosystem of rehabilitation and assistive technologies more accessible and sustainable with motorless and simplified mechanisms for scalable manufacturing methods. (https://www.instagram.com/no_ot_ltd/)
"It is our great pleasure to be awarded the Special Prize in Apparel and Textiles. We would like to make significant research and development progress with the latest additive manufacturing technologies available at the Fabrica Lab to strive for our goal in making assistive and rehabilitation technologies more accessible."
– Choi Ks Man Janet, Central Saint Martins ; Tigana Jevtic Vojinovic, University College London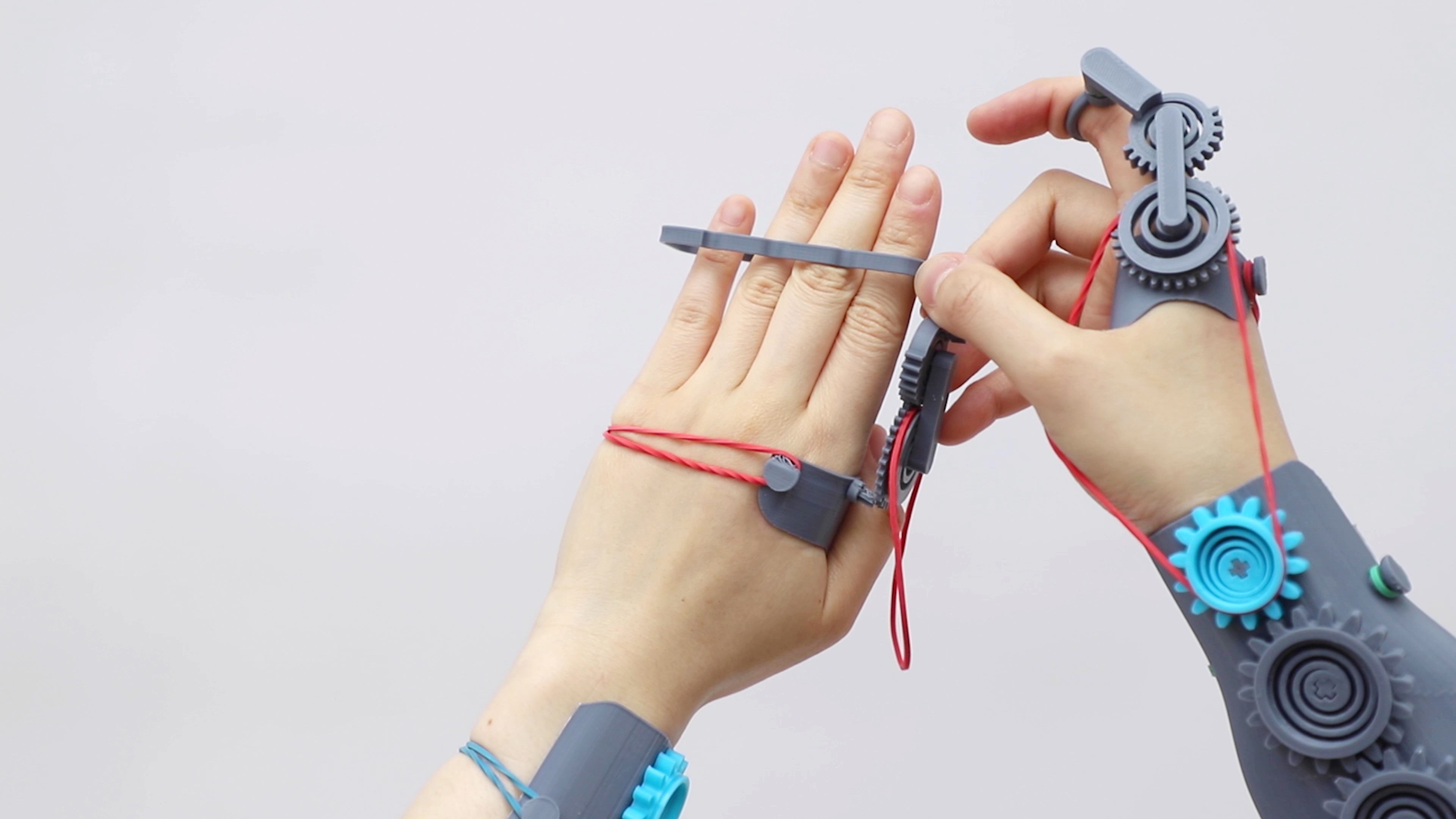 (Image source: REHAP)
Community Prize: AkoFresh
AkoFresh is a green cold chain project that will offer preservation services to farmers to help reduce crop waste. The solution is a solar cold storage preservation technology to extend the shelf life of tomato and other perishable crops for up to 21 days, benefiting smallholder farmers and traders! (https://www.akofresh.com/)
"I have a strong belief that young people are the architects of a green and sustainable future; winning the community prize for the Techstyle for Social Good International Competition is a testament to my commitment to advance ecosystem resiliency in communities and I'm excited The Mills Fabrica will play a pivotal role in this mission."
– Mathias Charles Yabe, Kwame Nkrumah University of Science and Technology ; Arina Machine, University of Cambridge ; Dhruvika Sosa, O.P Jindal Global University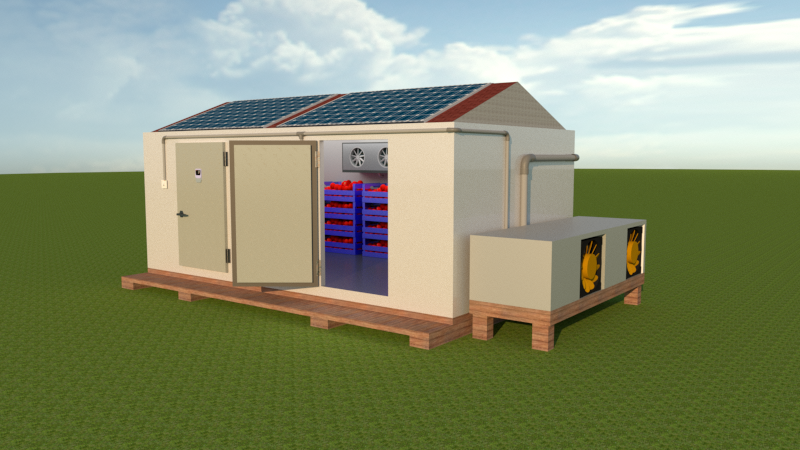 (Image source: AkoFresh)
What the Future Holds
The Grand Prize and Special Prize winners will receive essential support to develop their projects including residency at The Mills Fabrica in either our space in Hong Kong or London, with mentorship, access to flexible coworking space, use of Fabrica Lab for prototyping and experimentation, enjoy media, industry and public exposure opportunities with The Mills Fabrica's partners and community through events and showcases, and a cash prize.
"With the opening of our space in London, we are excited to continue to support more young innovators around the world. At The Mills Fabrica, we hope that the future stars will become better-equipped with the knowledge, skills, resources and connections to transform their projects into successful businesses and apply their innovative solutions to solving real problems that society faces today."
– Vanessa Cheung, Founder, The Mills & Managing Director, Nan Fung Development Ltd.
On behalf of The Mills Fabrica, we would like to express our gratitude to all the judges, strategic partners, supporting organizations and universities / schools that participated and supported us throughout, and we look forward to continuing to nurture innovations together.
For media enquiries please contact:
Cindy Law
Marketing, The Mills Fabrica
Email: cindy.law@themillsfabrica.com
Phone: +852 3979 2311 / +852 6739 0543