Media Centre
Partnership with Fashion for Good
Nan Fung The Mills Fabrica are excited to announce a new partnership with Fashion for Good, one of the leading innovation initiatives in the world focused on accelerating and scaling technologies to transform the existing fashion industry into a more sustainable and circular economy.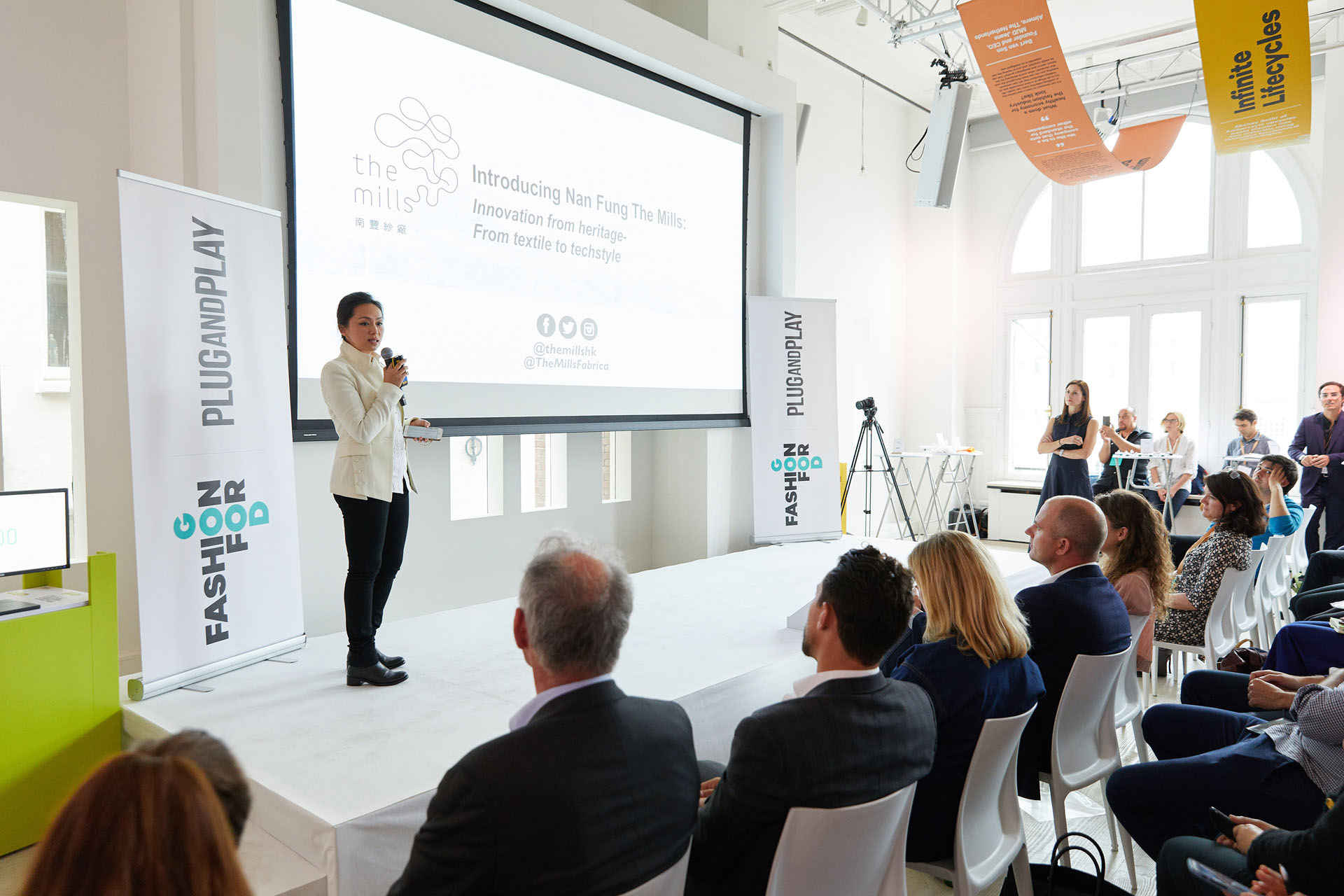 Carine Pin, co-director of The Mills Fabrica announced new partnership with Fashion for Good
Founded in March 2017 – with an initial grant of C&A Foundation – Fashion for Good runs a global platform for innovation with an Innovation Platform at heart, consisting of the Fashion for Good- Plug and Play Accelerator programme and a Scaling Programme, both of which are designed to help startup innovators disrupting the most impactful areas of the fashion value chain, to scale and grow. This nicely complements the work of The Mills Fabrica, which is accelerating the growth of techstyle startups (companies at the intersection of technology & style such as in fashion/ textiles/ wearables) globally, with sustainability being a key focus given the challenges that the global fashion industry and supply chains face today.
This partnership will enable both organizations to share leads for innovations in each other's ecosystems and to mutually help support startups in our communities. Both of our portfolio companies will be able to benefit from a wider reach of network and support; from accessing FFG's strong community of leading fashion brands, retailers and other partners in Europe to Fabrica's expert manufacturing/ supply chain, retail and research/ university partners in Asia. In addition, both FFG and Fabrica will share their physical space (FFG's center in Amsterdam and The Mills in Hong Kong, including the Fabrica prototyping lab).
"We are delighted to be partnering with Fashion for Good who is helping to reshape the fashion and textiles industry for the better. Through our collaboration, we hope to support leading startups within the techstyle and sustainability fields to accelerate and facilitate innovation, making a positive impact on the industry."
– Vanessa Cheung, Founder, The Mills & Managing Director, Nan Fung Development Ltd.
"The Mills and Fashion for Good are joined by a shared mission of driving meaningful innovation in the textile industry. We are very excited to embark on this partnership, which will add great value for our mutual innovators and deepen our joint commitment to reach industry partners across the globe."
– Katrin Ley, Managing Director, Fashion for Good
Overall, this partnership will jointly help to offer a global network of support for startups in the fashion sustainability and innovation space and enable the acceleration of these technologies to revolutionize the industry.