Media Centre
The Mills Fabrica Officially Opens New Center for Techstyle Innovation
10th December 2018 – The Mills Fabrica is proud to announce the launch of a new center for techstyle innovation based in The Mills in Tsuen Wan. The Mills Fabrica is the innovation arm of The Mills, a revitalization project by the Nan Fung group transforming their old textiles factories into a new heritage and innovation center.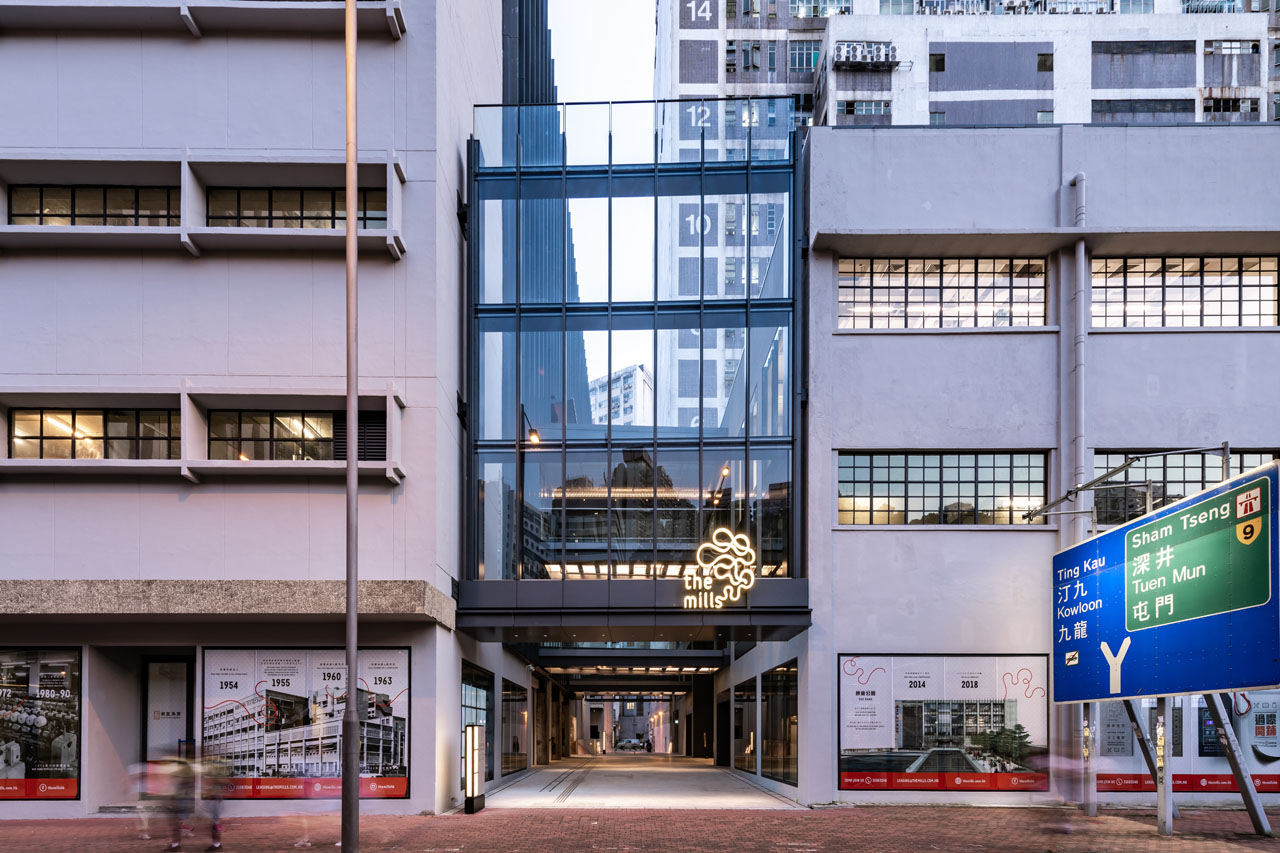 The Mills Entrance – Castle Peak Road
With the grand opening of The Mills this month, The Mills Fabrica officially launches a new open platform for techstyle innovation. Its mission is to create techstyle startup success stories and to build a global techstyle community. The term 'techstyle' is defined as companies at the intersection of technology and style. The 3 key focus areas are materials and supply chain innovation, wearables and products merging technology and style and new retail experiences.
Fabrica's core functions are threefold: a business incubator, fund and space/lab/store. The integrated approach is designed to support startups in Hong Kong and provide them with the necessary means to take their business to the next level on a global scale.

The Park + The Hall
Opening of new innovation center consisting of a space, lab and store
This week marks the official opening of Fabrica's Space/Lab/Store, which seeks to provide a physical center for experimentation, innovation and inspiration. With 15,000 sqft, Fabrica Space is a flexible coworking and event space for the techstyle community. From private offices to fixed and hot desks, it accommodates for all techstyle companies at different stages of their business. Fabrica Atrium is at the core of Fabrica Space, with a three storey-high skylight, it is the ideal venue for conferences and symposiums and can be combined with the hot desk area to host larger-scale events.
Fabrica Lab, a state-of-the-art prototyping lab, is curated in collaboration with HKRITA. It is a space for experimentation; an open platform for entrepreneurs, students, corporates and the general public to unleash their creativity and transform ideas into real products. The lab is also supported by 11 generous sponsors lending their support in both donations of 20+ machines and equipment, as well as their expertise and network.

Fabrica Lab
"It is an honour for us to form a partnership with The Mills Fabrica in setting up Fabrica Lab which offers a platform to change business ideas into opportunities."
– Edwin Keh, CEO, Hong Kong Research Institute of Textile and Apparel (HKRITA)

Techstyle X
Fabrica Store, named Techstyle X, is an experiential and experimental retail store dedicated to showcasing the latest techstyle innovations and raising awareness of technologies to the end consumer.
Continuing to nurture techstyle innovation through Fabrica's incubation and new investments
In addition to the new innovation center, Fabrica would also continue to nurture leading techstyle startups through a customized incubation programme and a dedicated investment fund.
Fabrica's 12-month incubation programme is customized to each startup, based on their milestones and ultimate goals. Through increasing their exposure, incubatees have opportunities to share their technologies within Hong Kong and overseas. This includes showcase opportunities globally such as at 2 of Asia's largest startup conferences RISE and StartmeupHK Festival and also having the platform to share their story through our partnerships with key European ecosystem players, Fashion for Good and H&M Foundation's Global Change Award. The business incubator drives meaningful connections, linking startups to partners within the techstyle community including investors, corporates, brands and manufacturers worldwide. Whilst advisory support includes other business, legal and marketing support (such as conducting customer surveys) providing the startup with unique insight and feedback into the market's perception of their product/service. Applications are accepted on a rolling basis and criteria include being techstyle-focused, having a registered company in Hong Kong, being incorporated for an average 12 months with a minimum viable product ready to go to market. 10 startups have been incubated to date, with 4-5 that will graduate and several new incubatees to be announced in 2019.

Fabrica Atrium
Fabrica Fund provides global techstyle startups with capital support to accelerate and grow their business. With the aim of investing in entrepreneurs and innovators creating a techstyle future globally, investment amounts range from seed (USD100K) to Series B (USD2M). The first investment into our incubatee Goxip was completed in January 2018.  Fabrica is also excited to announce 2 new investments- the leading of both ORII's Series A deal and Unspun's seed round. All investment portfolio startups benefit from the same customized support as those under the incubation programme.
Building an ecosystem to create the future of techstyle
Ultimately, The Mills Fabrica aims to create an open platform for innovation and to build a global techstyle ecosystem. This includes hosting international events for the community such as Techstyle Futures symposiums and TECH[LIFE]STYLE Conference for StartmeupHK Festival 2019. Fabrica also works with key partners such as HKRITA and Far Eastern New Century to drive innovation within the techstyle industry. Finally, Fabrica's social impact initiatives including sponsoring innovation and sustainability prizes and offering residency to university students is a way of giving back to the community and fostering the next generation of techstyle entrepreneurs.
"At Fabrica we are building a center for inspiration and creating the techstyle startup success stories of tomorrow from our textile heritage. With the opening of The Mills Fabrica, we hope to inspire Hong Kong, the startups and develop the techstyle scene globally."
– Vanessa Cheung, Group Managing Director, Nan Fung Development Ltd & Founder, The Mills.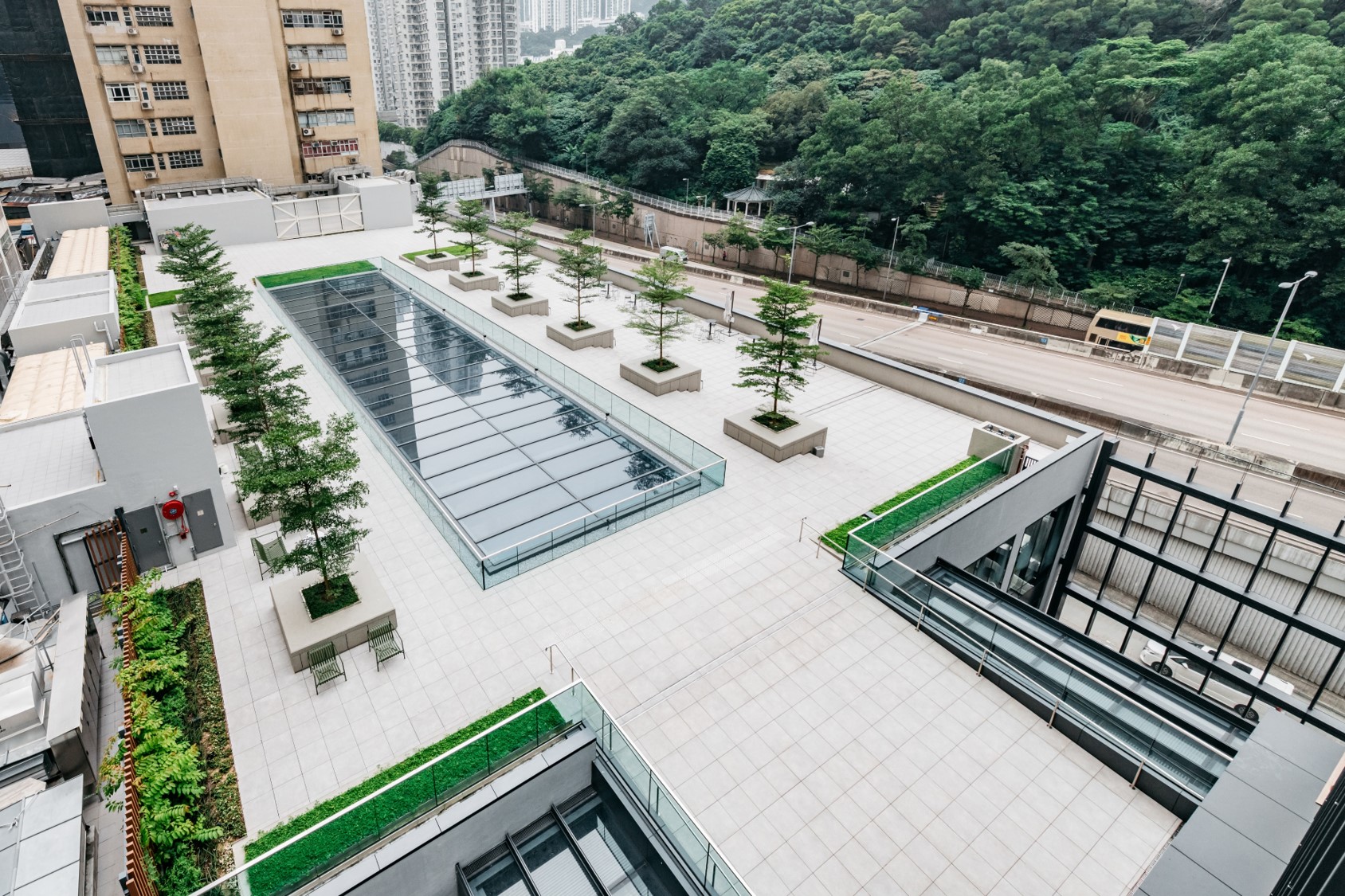 The Mills Fabrica hopes to become the go-to platform for innovation inspired by our textile history; a platform bringing together startups and corporates to create an innovative techstyle future.