Media Centre
The Mills Fabrica invests $2M USD in MOTIF to venture build open education platform with Alvanon
6 November 2019 – The Mills Fabrica invests $2M USD in MOTIF, an open knowledge and education platform dedicated to the apparel, fashion and textiles space.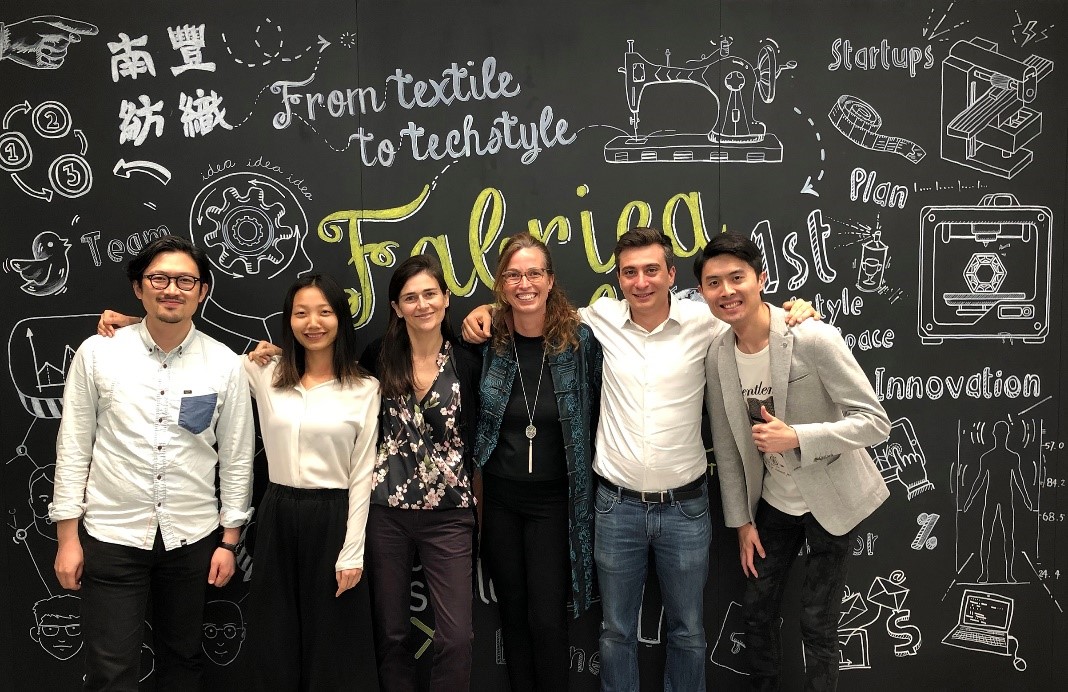 As a joint partnership with Alvanon as MOTIF's incubator, Fabrica's investment will help MOTIF bridge the skills gap within the fashion industry. Through their offering of world-class online courses and training, professional development and mentorship from the industry's top practitioners, the platform is designed to empower professionals with the most highly sought-after skills.
Talent is the key ingredient to any successful business. Nowadays, companies face challenges with both sourcing recruits who have the right skills and training current employees to master new or strengthen existing skills that the fashion industry so desperately needs. This is where the gap in the market lies. Companies need more efficient ways to educate and train their workforce in order to make the business productive, lean and adaptive. Equipping people with the best skills and knowledge not only ensures that they perform to their highest standard, but also fosters innovation and encourages an environment for experimentation where new ideas can come to fruition.

MOTIF participating at The Mills Fabrica events
MOTIF participating at The Mills Fabrica events
MOTIF is solving this problem with the development of their online knowledge hub that provides professionals around the world with the skills and industry expertise to help implement innovation and technical intelligence to address the challenges of the future. As the fashion industry has been built on centuries of craftsmanship, there's a clear need for these age-old techniques to combine with new technology. The platform houses a range of courses across different topics such as 3D transformation, apparel costing and sustainability. The courses are predominantly developed in-house by MOTIF, while some are sponsored or co-created with a growing list of industry partners including Alvanon, Li & Fung and TaF.tc (Textile and Fashion Industry Training Centre in Singapore).
Alvanon's late Founder, Dr. Kenneth Wang, was passionate about upskilling and improving the apparel industry. He always spoke about how we could distribute practical knowledge more effectively, and how more knowledge would lead to better decision making, critical insights and greater empathy. We incubated MOTIF with his philosophy and quickly realized that we could only do this with the collective help of the industry and all its collaborators. We are so excited about how MOTIF will impact the fashion community's future and thank The Mills Fabrica for its foresight and participation."
– Janice Wang, CEO, Alvanon
"We're thrilled to be joining MOTIF on their journey of bridging the skills gap within the apparel, fashion and textiles space. We hope that with Fabrica's investment and continued support, they can create a platform that will benefit the ecosystem as a whole and foster a more knowledgeable and collaborative techstyle industry for the future."
– Vanessa Cheung, Group Managing Director of Nan Fung Development Ltd. & Founder of The Mills
"The Mills Fabrica's investment is a major milestone for MOTIF, it brings us needed industry support, strategic resources and a cash injection to take our initiative to the next level. We have spent the past year and a half validating our mission and solutions with global brands and supply chain players. Now we can ramp up with new online content and learning resources to truly make an impact on the industry skills gap."
– Catherine Cole, CEO, MOTIF
With the investment and partnership with The Mills Fabrica, MOTIF will gain access to its vast network and community of industry stakeholders and the partners will work together to promote greater knowledge sharing. The wider vision is to build an open, collaborative platform that allows brands, retailers and manufacturers to contribute their expertise towards valuable and high-quality educational content for the fashion industry.
For media enquiries please contact:
Cindy Law
Marketing Associate, The Mills Fabrica
Email: cindy.law@themills.com.hk
Phone: +852 3979 2311