Media Centre
The Mills Fabrica set to Open June 2021 in London's King's Cross
April 2021 – The Mills Fabrica, a global platform for sustainable and social innovation has announced its opening plans for a new physical hub in the UK this Summer. Founded as the innovation arm of Hong Kong-based property regeneration project The Mills, the expansion to London marks the next step in building a global community of innovators and entrepreneurs who are taking action to drive a more sustainable future.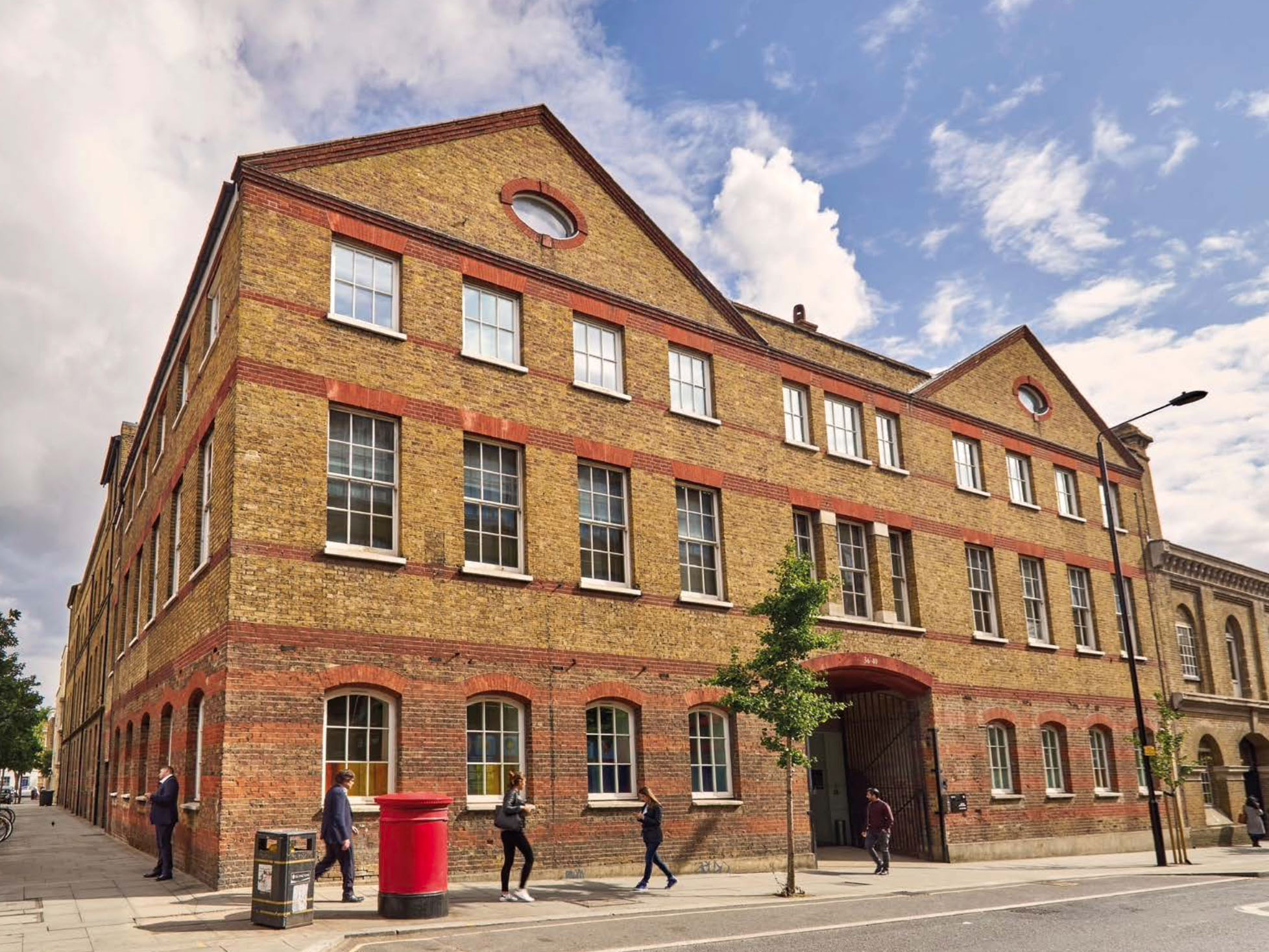 Based in the heart of London's vibrant King's Cross tech district, The Mills Fabrica will launch its UK outpost in early June with the opening of Cottam House – a three-storey Victorian warehouse encompassing 11,383 sq. ft. situated in the Regent Quarter. The Mills Fabrica's London base will comprise a start-up incubator, an investment platform, high-spec labs, strategic collaborations to solve high profile industry problems, a membership-driven co-working space, alongside a curated programme of cultural and industry events, and an experiential retail space and café both open to the general public.
The London site will be overseen by Head of UK, Christian Layolle, formerly the Global Head of Business Development at The Business of Fashion (BoF), the leading resource for the global fashion industry. Founded by Vanessa Cheung, the granddaughter of Hong Kong-based property developer the Nan Fung Group, The Mills has a unique and simple mission – to create and lead a global community of people who are taking action to make the world more sustainable.
Committed to championing and popularising companies and individuals who are using tech and innovation to help develop a circular economy, The Mills Fabrica is perfectly positioned to bring together voices in fashion and food innovation from around the globe. Its growing network of industry partners includes Central Saint Martins, HKRITA (The Hong Kong Research Institute of Textiles and Apparel) and Fashion for Good. Its notable investment portfolio includes new material innovators Renewcell, Mango Materials and Geltor; supply chain pioneers Huue, Chain of Demand and brands driven by sustainable design and on-demand manufacturing such as Unspun.
For its pioneering cross-border tech incubation programme spanning both Asia and the UK, The Mills Fabrica will focus on the fashion and food industries with an emphasis on sustainable innovations. The Mills Fabrica's offering to start-ups incorporates a powerful platform of industry partners, investors and leading research centres; an extended 12-month incubation period, access to tech-lab spaces,  a home in a neighbourhood of like-minded and collaborative innovators and unrivalled opportunities for international expansion into new markets.
As the fashion industry continues to move towards a circular economy, The Mills Fabrica will help drive the innovations needed to completely design out waste from the industry. Via its programme, The Mills Fabrica will support start-ups enabling better and more efficient supply chain and production processes, alternative material innovators, as well as new platforms and business models focused on enabling greater sustainability and circularity reducing negative environmental and social impact. The inaugural UK incubatees include Reflaunt, Smartzer, Colorifix and Modern Synthesis.
Rising stars working within the ag-food tech sectors will also be invited to apply to its incubation programme. Focus areas will include future foods, such as novel ingredients with better nutrition and carbon impact, supply chain innovations like crop and animal health or precision agriculture and circular solutions addressing food waste.  Startups joining will be able to benefit from its strategic partnerships and advisors including leading investment funds AgFunder, SOSV and Idea Farm Ventures.
Tapping into Nan Fung's wider business and expertise in scaling biotech innovations via the NF Life Sciences arm advantageously positions The Mills Fabrica to reach consumers in China through its retail footprint, in addition to NF's Health & Wellness branch spanning from hospitals and health centres.
Founder Vanessa Cheung says, "We are excited to be opening our doors in the UK. Over the past year it has been a pleasure to work with our various international partners in this region be it universities, retailers or other incubators and investors. With this new expansion, we look forward to working with new and current partners in building out an international community of innovators and to continue to support these innovators to take their ideas to market."
Head of UK Christian Layolle believes that building a sense of community is vital. "We like to describe ourselves as 'ecosystem builders.' As a platform, we're able to connect the dots between various stakeholders from the startups innovating, to the corporates implementing at scale, to the NGOs and governments regulating, all the way to inspiring and helping students. We look forward to seeing this come to life in London in the next few months."
Interested startups can reach out to The Mills Fabrica team at london@themillsfabrica.com for more information.
Floating memberships for the co-working space will start at £300. Visit https://www.themillsfabrica.com/ for more information
For further information please contact Julia Huff or Viet-Anh Nguyen at themills@purplepr.com
The Mills Fabrica
The Mills Fabrica is an innovation platform dedicated to supporting apparel/textiles and food/agritech industries transition to a more sustainable future through innovations and collaborations. Officially launched in Hong Kong in December 2018, The Mills is a landmark revitalization project by the Nan Fung Group, transforming their old textile factories into a new heritage and innovation centre. With its business incubator, investment fund, spaces in Hong Kong and London, and different initiatives, The Mills Fabrica aims to create success stories and build a wider community of inventors, entrepreneurs, organisations and corporates that together will drive change for future generations.
Nan Fung Group
Nan Fung Development Limited is a subsidiary of Nan Fung Group, one of the largest privately-held conglomerates in Hong Kong with global interests in real estate development and investment and holds a well-diversified, substantial financial investment portfolio.  The Group was founded in 1954 and has a track record spanning over 50 years with over 165 projects including residential, commercial and industrial buildings.  The Group also strategically focuses on first-tier cities in Mainland China and recognises attractive opportunities for development and investment overseas, including New York and London.
In recent years, the Group expanded its investment focus on ICE (Innovation, Creativity and Entrepreneurship), exemplified by its signature project, The Mills, a revitalization of its legacy yarn factories into a hub promoting techstyle (intersection of technology and lifestyle) and an integrated destination housing an experiential shopfloor, startup incubator and interactive gallery.  The Group also made significant progress in investments related to life sciences in the US via Pivotal; and in Mainland China via an affiliate, New Frontier, which focuses on healthcare, elderly care, education and new technology.