Blog
Using Food Waste to Create Waste-Free Packaging
When Sten Gustaf Thulin invented plastic carrier bags as a reusable solution, little did he know that it would cause irreversible devastation to our mother nature. According to WWF's latest report, the food and retail sectors generate at least 8 million tons of plastic waste every year, putting the marine ecosystem in danger. In order to tackle this issue, startups featured in this story have developed biobased solutions using food waste and crop residue, enabling retailers and end-customers to minimize the usage of petroleum-based packaging.
The Better Packaging Co.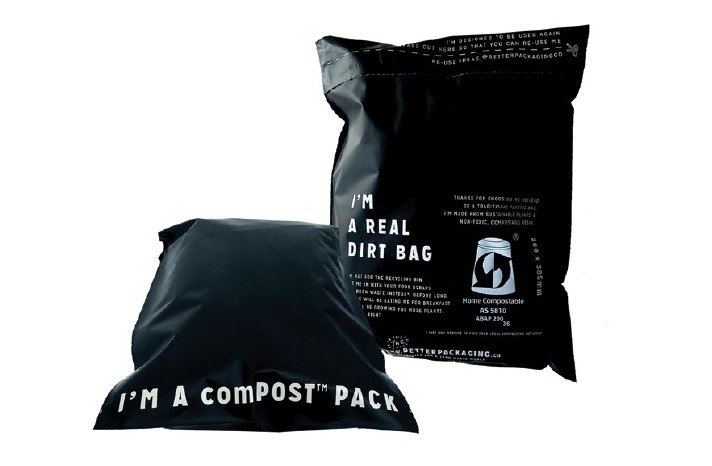 Headquarter: Auckland, New Zealand
Materials: Corn Starch, Corn Husk, Wheat Straw
As e-commerce sales rise due to stay-at-home orders amid the pandemic, the use of packaging has also surged. To reduce waste, Auckland-based 'Better Packaging' produces compostable packaging and labels using crop by-products like corn husks and wheat straws, causing significantly less pollution than petroleum-based packaging. Certified as home-compostable, the packaging breaks down with other organic waste after 180 days.
Novamont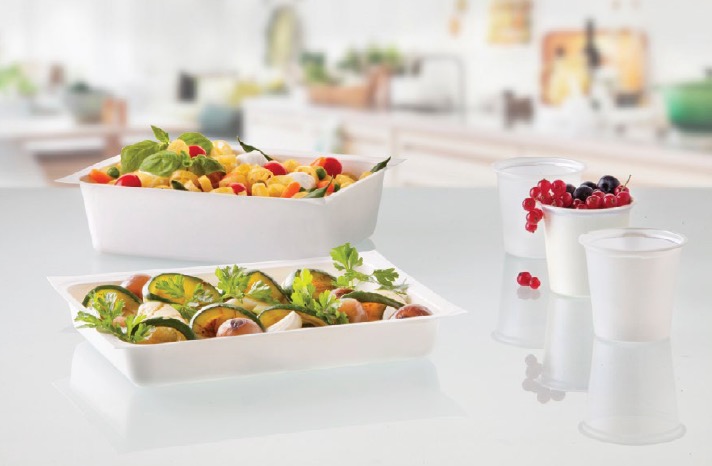 Headquarter: Novara, Italy
Materials: Corn Starch, Vegetable Oil
Mater-bi is a biodegradable plastic developed by Novamont using cornstarch and vegetable oil, which can be used to produce a wide range of compostable products such as cling film, mailing bags and carrier bags. Like Better Packaging's products, Mater-bi is certified as home compostable. Mater-bi is also biodegradable and soluble in the ocean, mitigating marine plastic pollution caused by petroleum-based products.
Notpla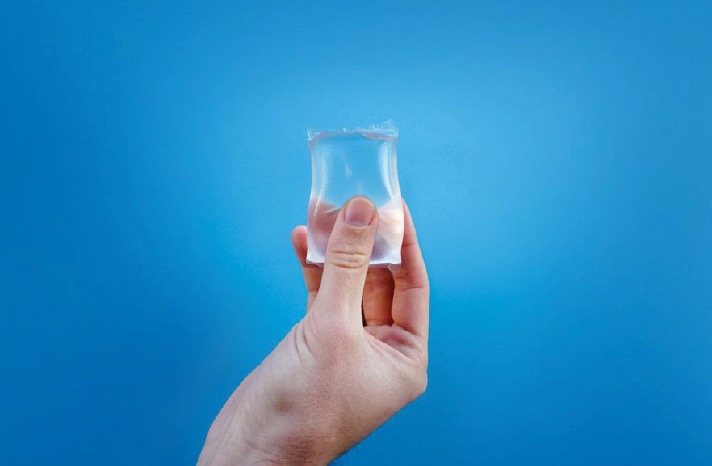 Headquarter: London, UK
Materials: Brown Seaweed
You may have seen on social media marathon runners being given small pouches of water 一this intriguing plastic-free solution is a cutting-edge innovation developed by Notpla 一a bio-based plastic made from brown seaweed that can be used to produce edible sachets containing beverages or condiments. Since growing brown seaweed does not require fresh water and fertilizer, it is one of the cleanest resources in the world. The startup is currently developing a machine that allows event organizers and restaurant owners to produce biodegradable packaging on-site and on-demand.
DoEat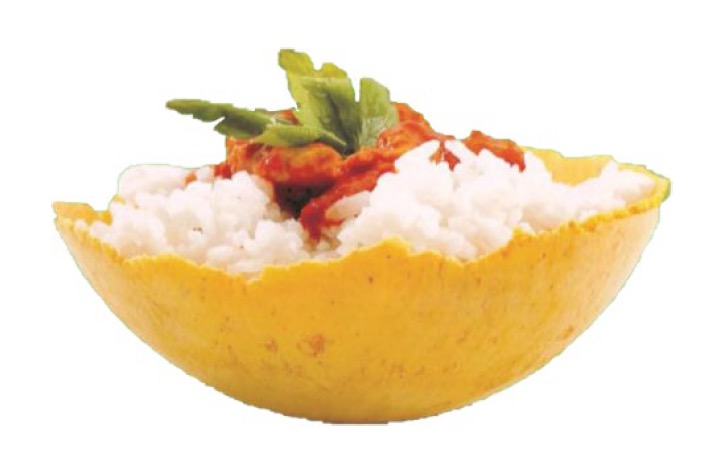 Headquarter: Mont-Saint-Guibert, Belgium
Materials: Potato Starch
Styrofoam takeout boxes and single-use plastic cutlery are toxic and non-biodegradable, creating devastating plastic pollution within nature. In order to encourage the food industry to eliminate singleuse products, DoEat transforms potato starch and water into compostable and edible bowls. These potato-based bowls are flavorless and hence will not affect the taste of the dish. The resilient starchbased material can withstand high heat, allowing food producers to make the bowl as part of the dish by baking or deep-frying them with other ingredients.
Make Grow Lab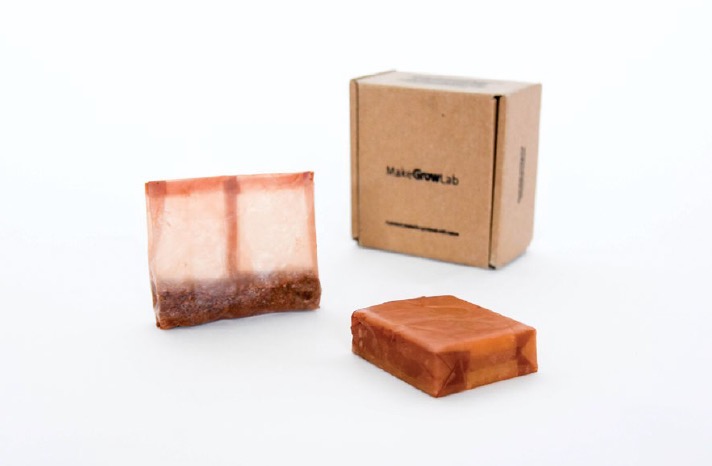 Headquarter: Pulawy, Poland
Materials: Vegetable Waste
It was initially a project studying the cellulose structure of kombucha scoby, which unexpectedly turned out to be a compostable packaging solution. By fermenting vegetable waste, Make Grow Lab develops a bio-based material that can be used to produce packaging or vegan leather. Inheriting the tenacious texture of scoby, it is water-resistant and 40 times stronger than paper, making it suitable for packing fresh food or other wet products. As the material is self-adhesive, producers can also wrap the products without using any plastic tapes.
Ecovative Design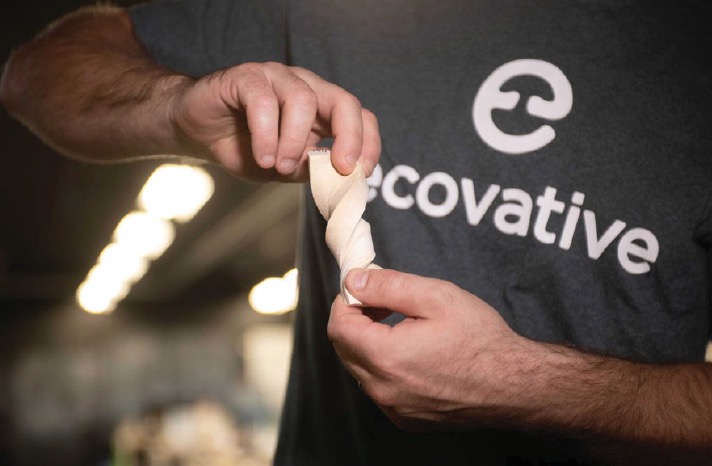 Headquarter: New York, US
Materials: Mushroom
Ecovative Design has used mycelium (the root of mushrooms) to develop packaging that is compostable and biodegradable in just 45 days, making it much more environmentally friendly than petroleum-based products. Mycelium and other organic matters injected into a stencil, grow a water resistant and heat-insulating materials in 7 days, providing a time and cost-effective packaging solution for the retail industry.