Blog
The Mills Fabrica Welcomes New Incubatees: Green Is The New Black, MOTIF and TG3D Studio
The Mills Fabrica is delighted to welcome three new startups into our incubation programme: 1) Green Is The New Black – a lifestyle media platform promoting sustainable living, 2) MOTIF – the apparel knowledge hub that connects professionals around the world with the skills and industry expertise they need to transform their businesses, lives and careers and 3) TG3D Studio – a fashion technology company on a mission to help the fashion industry's transformation through digital solutions.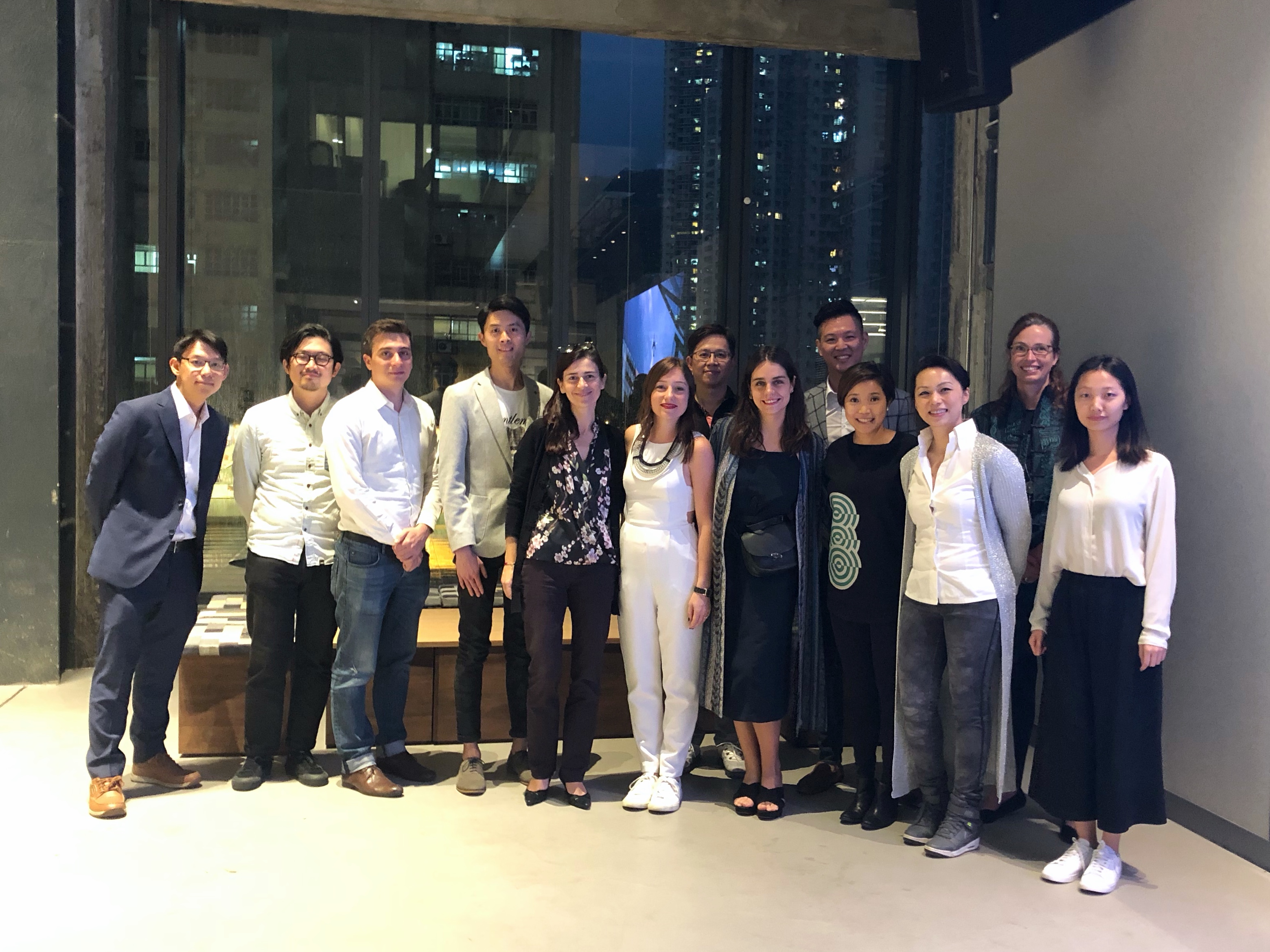 Representatives from Green is The New Black, Motif, TG3D Studio and The Mills Fabrica Team Group photo
The Fabrica Incubation Programme is dedicated to supporting promising startups with a techstyle focus. 'Techstyle' is defined as companies at the intersection of technology and style; innovations throughout the value chain. The first key area is material & supply chain innovation which is improving sustainability and efficiency in production. Second is wearables merging technology and style; integrating innovations that address real-life needs with excellent design. This includes increasing the functionality of lifestyle products/brands that improve day-to-day living. New retail experiences is the third key area which is creating a more in-depth customer experience by combining online and offline shopping habits, to better enable personalization. Over the past 2 years, 10 startups have been through the programme and have gone on to launch products worldwide, win international competitions, share their stories overseas and be featured in a multitude of high-profile media.
As part of the programme, they will receive customised support in 3 key areas: 1) Exposure – opportunities to showcase, present and share at large-scale and smaller, intimate events, conferences, symposiums and workshops, 2) Connections – linking them to those who can add the most value to their company and a new perspective including manufacturers, industry experts, corporates, academic and research institutions and investors and 3) Advisory – in key business areas to help their business develop and grow; strategy, operations, finance, legal and marketing. Incubation support will be tailored to each startup depending on their needs and on the key milestones that they will set over the 12-month period. Incubatees will also benefit from access to: Fabrica Space – flexible coworking space, Fabrica Lab – state-of-the-art prototyping lab and Techstyle X – Fabrica's experiential retail store which provides a platform for showcasing their innovations.
The 3 selected startups are each in their own unique way, revolutionizing the techstyle industry:
Green Is The New Black encourages people to live more consciously, introducing sustainable brands within fashion, beauty and food. They do this through 2 channels; an online media platform and their offline Conscious Festival which is held twice a year in Singapore and Hong Kong, bringing talks, food, marketplace and workshops to the community and has attracted over 13,000 people.
Acting as the guiding path to help people change the world through #littlegreensteps, their values range from protecting the planet to innovation for good and giving power to the people. Their upcoming Conscious Festival will be held at Kerry Hotel in Hong Kong on the 13th-14th April and will gather together a curated market place for conscious and mindful brands in local fashion, beauty and lifestyle, foods which are kind to both your body and the planet, live local music and fun, educational experiences and activities for the public to enjoy.
"Our vision is to make sustainability sexy and mainstream through connecting cool & modern conscious lifestyle brands to aspiring conscious consumers. We are so thrilled to be incubated by The Mills Fabrica which will help us out to enlarge our network of brands and tap into a network of local Hong Kong organisations."
-Stephanie Dickson, Founder & Editor in Chief and Paula Miquelis, Co-Founder & Creative Director, Green Is The New Black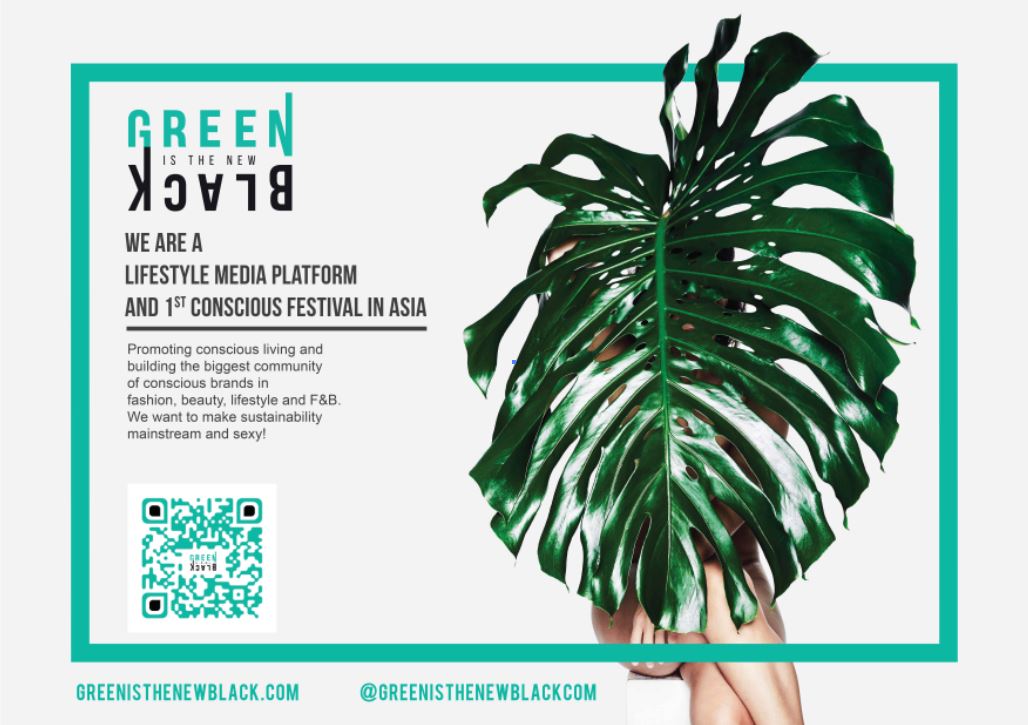 MOTIF is bridging the skills gap for the fashion industry. An apparel knowledge hub that equips professionals around the world with the skills and industry expertise in order to foster innovation and future-proof their businesses and careers.
As stated in Alvanon's "The State of Skills in the Apparel Industry 2018" report, of the 642 industry insiders surveyed, 73% of executives ranked employee development and learning as a pressing business issue, second only to going digital. This stresses the urgent need for specialized knowledge and talented employees to match the pace of the apparel industry that is fast transforming due to digitization and automation.
"We are honored to be inducted into The Mills Fabrica Incubatee Programme. We look forward to being part of this very select group at the forefront of innovation in fashion and technology and we are thrilled to be able to tap into the wealth of expertise and energy of everything happening at The Mills.
-Catherine Cole, Executive Director, MOTIF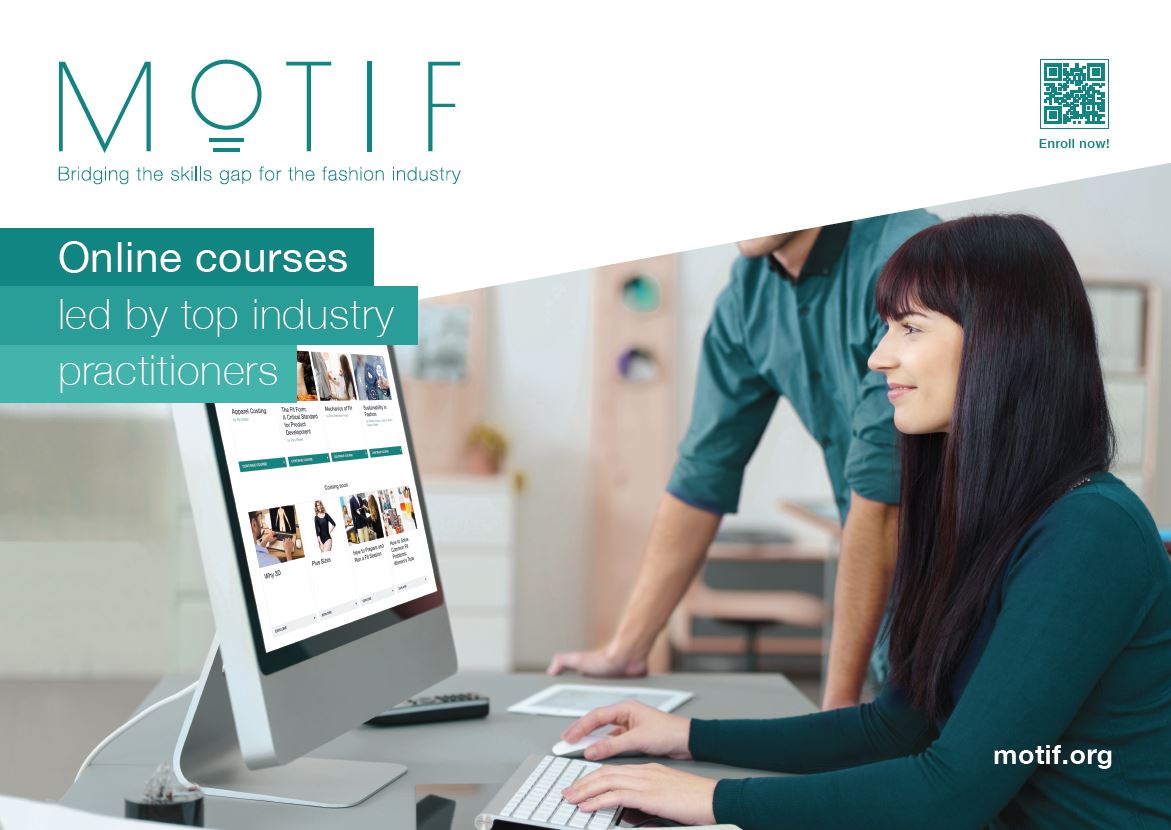 TG3D Studio is a fashion technology company on a mission to transform the fashion industry through digital solutions. The tools made available through their innovative Scanatic™ product lines allow brands to combine essential ingredients of the apparel business (body measurements, fabrics, accessories, patterns and garments) in order to offer more sustainable and on-demand business models and minimising waste for the industry. They offer worth to everyone in the value chain; from ready-to-wear and custom apparel brands to fabric manufacturers and designers. TG3D also empowers the brands to provide an unprecedented shopping experience to find what truly fits their style and shape.
They have just launched their Xperience LAB initiative at T Fashion located in Taipei and have partnered with Facha, offering customised suits to consumers, where their technology is being showcased at Fabrica's Techstyle X experiential retail store at The Mills.
"We are super excited to be a member of the Fabrica family! We look forward to be able to connect to more industry leaders, potential customers and with the guidance from the Fabrica team to bring more positive influence and changes to the fashion industry through our innovations!"
-Rick Yu, Chief Marketing Officer & Co-Founder, TG3D Studio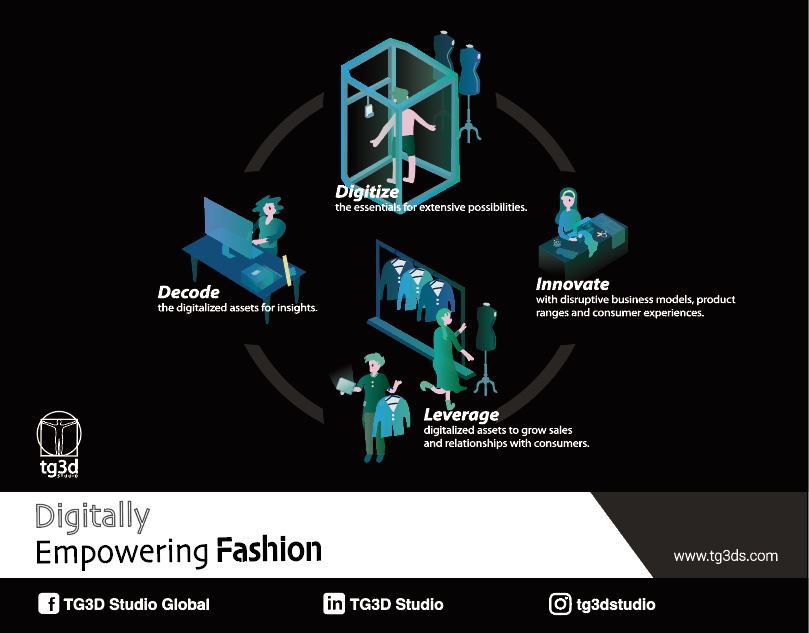 We are thrilled to be supporting these next generation of techstyle startups and welcoming them to the Fabrica community. Collaborations with the ecosystem and community have only just begun and we look forward to further drive their business growth and development in Hong Kong and worldwide.