Blog
The Mills Fabrica in TITAS: Partnering with Far Eastern New Century for growth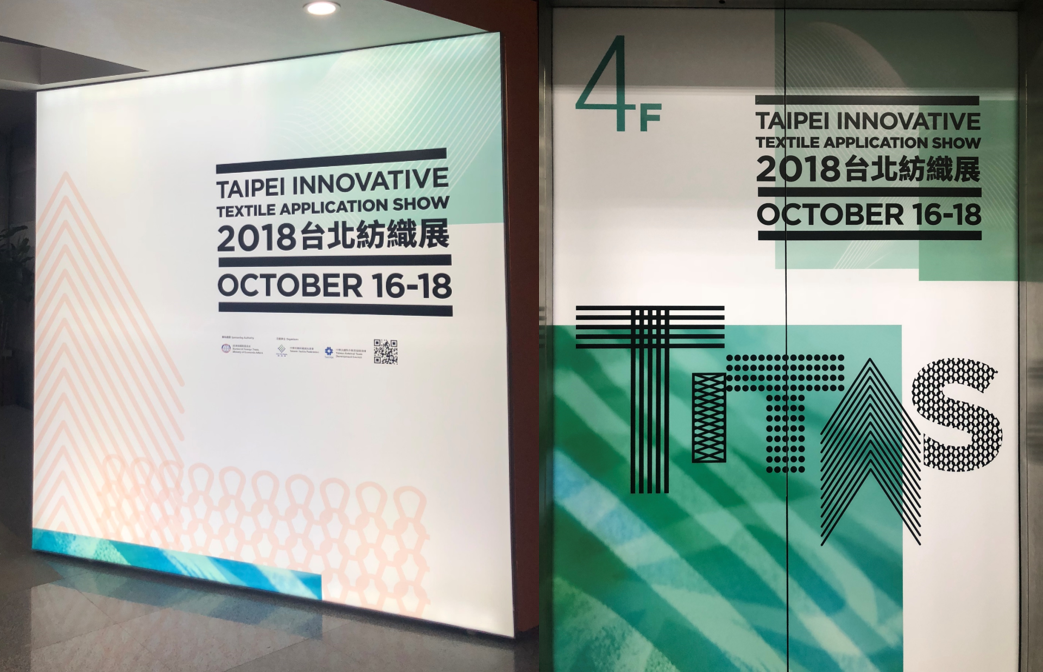 Over the past week, Taipei played host to one of the most innovative textiles show globally- at Taipei Innovative Textiles Application Show (TITAS) 2018. Overall, it was a fascinating exhibition showcasing the latest innovations in textiles especially in functional fabrics & apparel globally. The highlight of the show was definitely Far Eastern New Century's (FENC) annual showcase and it was a real pleasure to have been invited by them to showcase as their partner at TITAS this year.
FENC: Driving innovations to empower possibilities for the industry

In the global field of textiles innovation, Taiwan can be said to be at the forefront of the industry. And at the heart of that revolution, Far Eastern New Century stands head above shoulders in the field. This year at TITAS, the theme for FENC is "empowering possibilities", with FENC launching new products and technologies with a heavy focus on sustainability including their new line TOPGREEN (PET recycling technology) as well as their Fabric Shield (fabric softener) product. These innovations stand as a testament to the group's dedication for driving innovations to their end customers and creating an innovation platform that apparel brands and retailers can build on for their products.
Partnership with FENC: Empowering possibilities for the next generation of Techstyle startups

It is in this regard that we are proud to announce the beginning of a new strategic partnership with FENC to empower Techstyle startups innovating at the heart of the Techstyle industry. This partnership will jointly enable The Mills Fabrica and FENC to provide support and firepower to drive startups' technologies to the industry. As a world leader for innovative sustainable solutions, FENC® will be able to provide extensive R&D and technical guidance for startups, helping to facilitate startups's development and implementation of new technologies in the value chain. At the same time, The Mills Fabrica would be able to provide startups with our dedicated customized incubation support, be it in terms of brand exposure, connection to industry players or helping with go-to-market advisory & support.
At the end of the day, taking new innovations forward requires support both in terms of technical soundness as well as a well thought-out and executed business model. By joining forces together, we hope that this new partnership can provide that dual firepower to further catalyse changes in the industry.
If you are a Techstyle startup innovating in this space looking for support in those areas, feel free to reach out to us to find out more. Till then, stay tuned and we look forward to keeping you all updated about the future.
*********************************
About Far Eastern New Century
FENC® with its approximately 27,000 employees is a global brand in the textile industry and generates annual revenues of more than USD 7 billion.
To learn more about FENC®  please visit http://www.fenc.com/.
About The Mills & The Mills Fabrica
The Mills is a landmark heritage and innovation project by the Nan Fung Group consisting of 3 pillars- a nonprofit Center for Heritage, Arts & Textiles (CHAT), an experiential retail mall Shopfloor and an innovation center Fabrica.
The Mills Fabrica runs a startup incubator, a VC investment fund, a co-working space/ lab and store. The focus area for Fabrica is "techstyle"- companies at the intersection of technology and style (improving the production process/supply chain, wearables/apparel and new forms of retail model). The Mills Fabrica's mission is to create startup success stories and to build a wider community of corporates and organizations to inspire the industry and the next generation for innovation.
For more information visit http://www.themills.com.hk/ and https://www.themillsfabrica.com/