Blog
Techstyle Futures: The Future Of Design- Re-Imagination, Curiosity, Conversation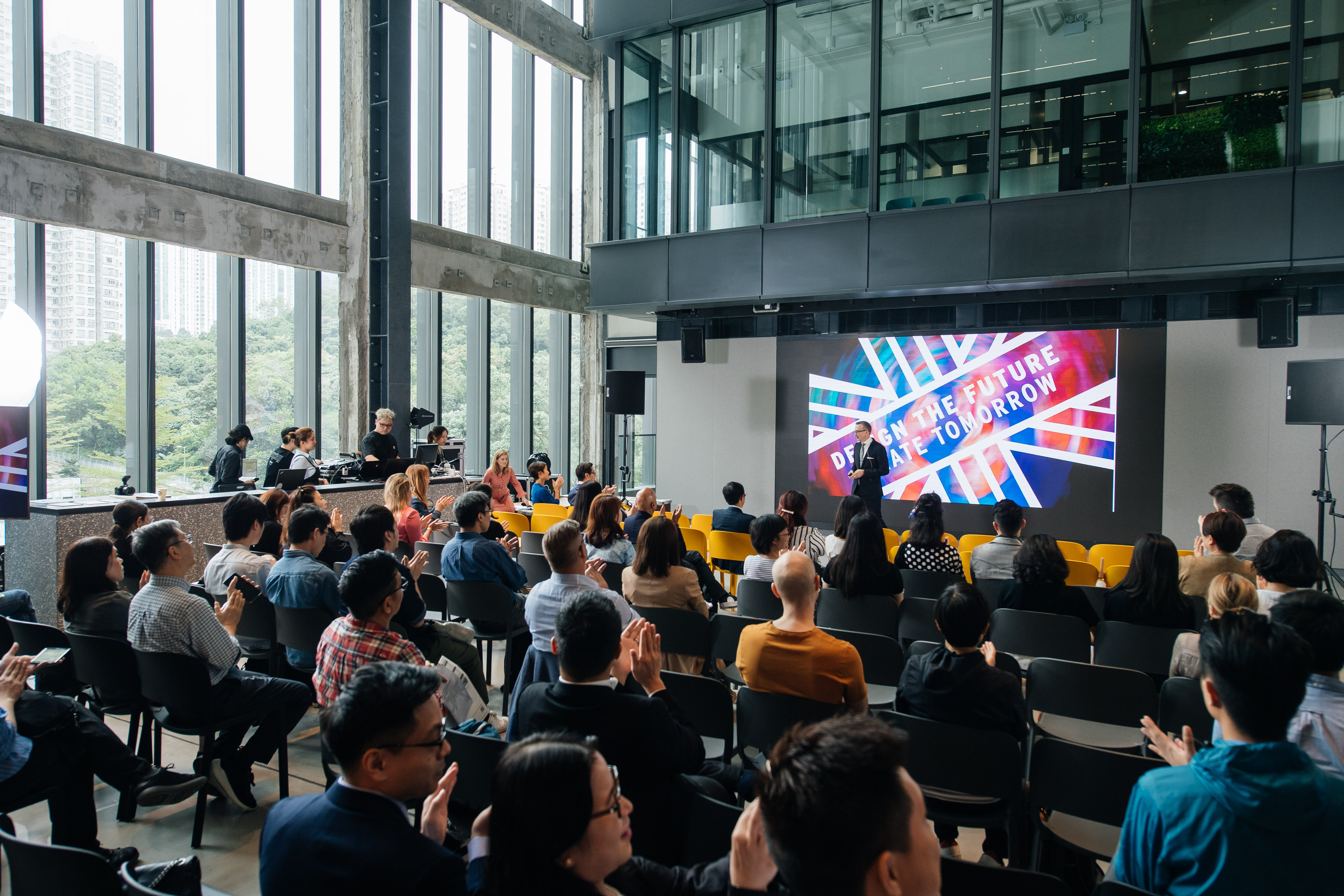 Everything can be designed. It's easy to think of design as only the creative, artistic, graphical side of things. But if we look closer, design can be seen in every part of life and society. From a product that's intuitive to use or a process that's adapted for customer journeys, good design at it's heart is a mindset to be empathetic and creating likable experiences. The challenge today though is a distinct gap between the world of design and the world of tech/ innovation- even though these fields would benefit from mutually learning with each other. It is in this vein that we decided to host a 1 day symposium for our community about the future design- specifically focusing on the intersection of design and tech/ innovation. Some of the event highlights are as follows.
Design as Reimagination

Ray Zee, Chief Designer, Nan Fung (left); Prof Coral Puig, Adjunct Assistant Professor, HKUST Business School Marketing Department (right)
Nan Fung Chief Designer Ray Zee started the day by talking about design as reimagination, specifically he mentioned a quote from star car designer Singer about the balance between "staying true to original ways" but reimaging that with the new. In particular, this requires an understanding of the essential, specifically fundamental human drives. Prof Coral Puig mentioned about the different types of human need and that good design is more about experiences than just utility (a hygiene factor). What's also important is a repeated questioning of assumptions and to redesign better experiences. This capacity for reimagination is best enabled by curiosity.
Curiosity doesn't kill the cat

Walden Lam, Chief Hustler & Co-Founder, Unspun (left); Garrett Winther, Partner, HAX (right)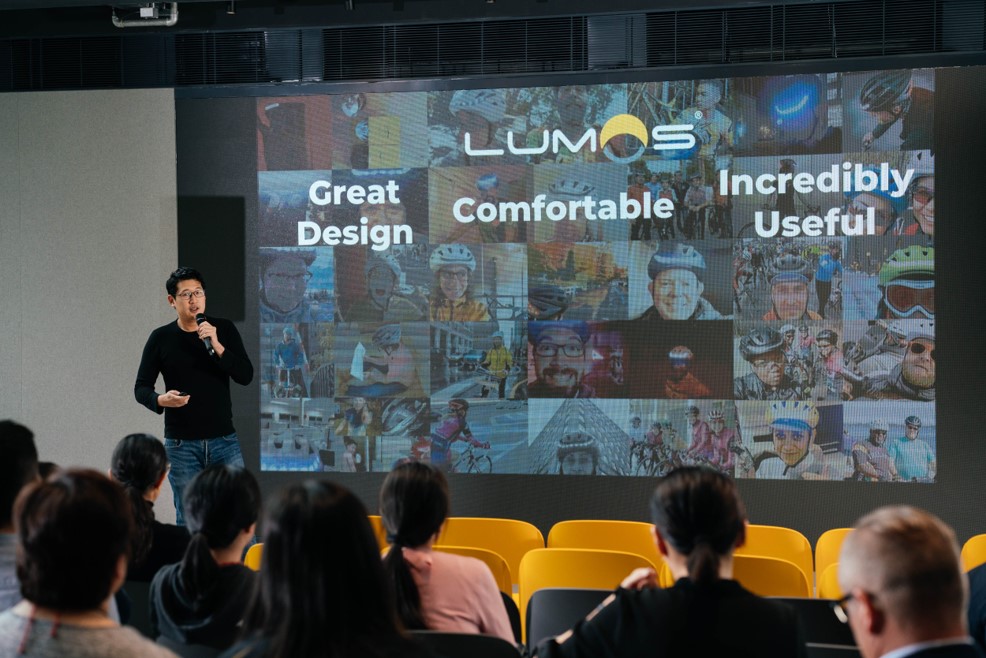 Eu-wen Ding, Co-Founder and CEO, Lumos
Indeed, the theme of curiosity was brought up throughout the day. Walden Lam from Unspun mentioned about the importance of curious teammates interested in fields beyond their field. There was also a discussion of design as a practice of being wrong and the spirit to experiment constantly. In fact, Garrett Winther from HAX mentioned that all startups are intrinsically designers by nature. He shared about the constancy in iteration that all good startups go through including Pillpack's example of first changing packaging then changing pharmaceutical processes. It is this curiosity that allows entrepreneurs to connect the dots and see across parallel industries. Eu-wen Ding from Lumos shared about how pet food in the 1920s were made from horse meat because there was an uptick in horse supply after the modern car was re-invented. The ability to connect these dots allow entrepreneurs to see wider trends that will shape the future.
Design as conversation

Marcus Lui, Executive Director, Design Thinking in Action (left); Dr. Edmund Lee, Executive Director, Hong Kong Design Centre (right)
Most importantly, design should be a conversation. It is about letting both customers and competitors to teach us about design. Marcus from DTIA mentioned about competition being raised not only by our direct competitors but by all companies across the broad changing how we deliver or brand. The other part is trusting our customers and letting the market be a listening device for us to better understand what works and what doesn't.
But more importantly, conversation is about community. Edmund Lee from HKDC shared about how it's not just about curating interesting events but about creating a community that can facilitate design conversations.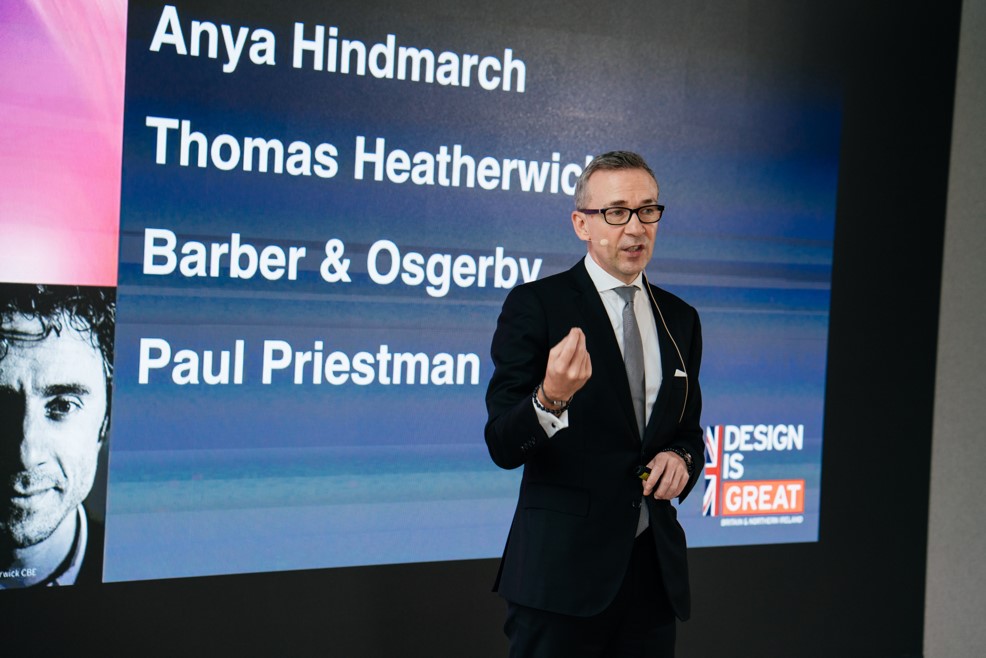 Paul McComb, Director General Trade & Investment, UK Department for International Trade
Of which, we are excited to co-organize this event with the UK Consulate and Paul McComb shared more about their vision for this year's Business of Design Week- that's effectively a platform for design conversation.
With that, we are delighted to have organized this 1 day mini-event and we look forward to participating in BODW in the coming year-end. Towards a design future!