Blog
Supporting the Next Generation of Innovators Through Student Innovation Prizes & Residency

"Our hope is to not just to recognise outstanding projects but to provide the opportunity for winners to continue working on their projects in Hong Kong/Asia."
-Vanessa Cheung, Managing Director, Nan Fung Development Ltd & Founder, The Mills
Continued partnership with universities worldwide to support the innovators of tomorrow
Some of the best innovations we see are born out of prestigious universities such as Central Saint Martins. Our ongoing partnership with CSM is a testament to our continued support for the next generation of innovators. We often hear that post-university, graduates struggle to find the support, facilities and resources that they had previously benefitted from during their studies. As part of our mission, we want to address this issue, and offer the much-needed support to ensure that students can further develop their projects that are innovative, implementable and scalable, and have the great potential to create a more sustainable future for the techstyle/fashion industry.
We are therefore proud to award 2 more students from the university this year for their outstanding projects:
'SEAM UNSEAM' by Naila Al-Thani – Winner of The Mills Fabrica Sustainability Prize
Garment longevity and sustainability in the world of fast fashion is the vision and inspiration behind Naila's 'SEAM UNSEAM' project. Through creating a reversible seam assembly using a biosynthetic protein strip, it is designed to extend a garment's wearability, allowing for wearer adjustability and enabling garment disassembly.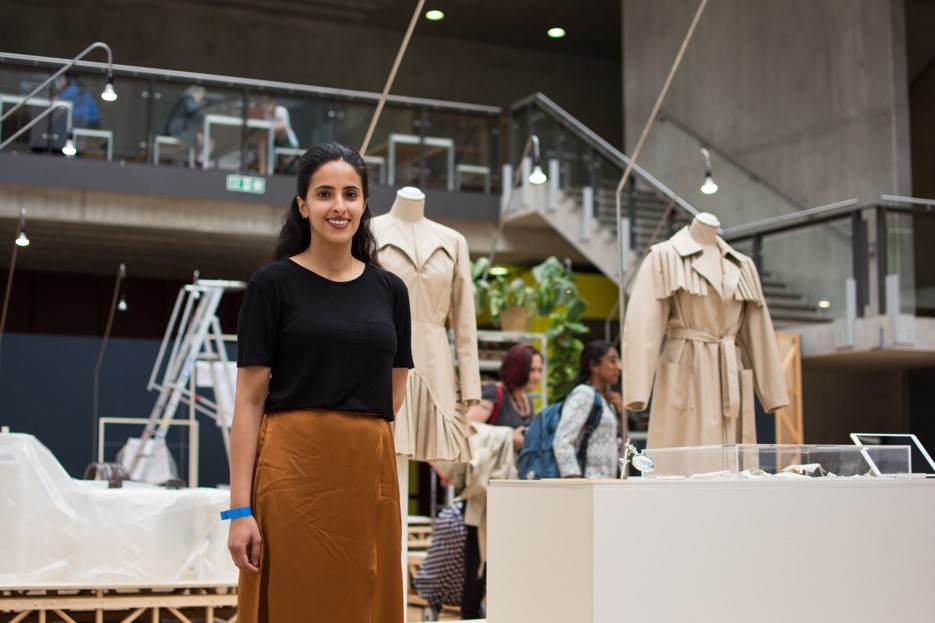 Sustainability Prize Winner 2019: Naila Al-Thani
'Bio Iridescent Sequin' by Elissa Brunato – Winner of The Mills Fabrica Techstyle Prize
Elissa Brunato has designed a bio iridescent sequin made from cellulose which allows it to shimmer naturally without any added chemicals. By rethinking the production process, this is an entirely new approach to finishes and colour within the fashion and textile industry.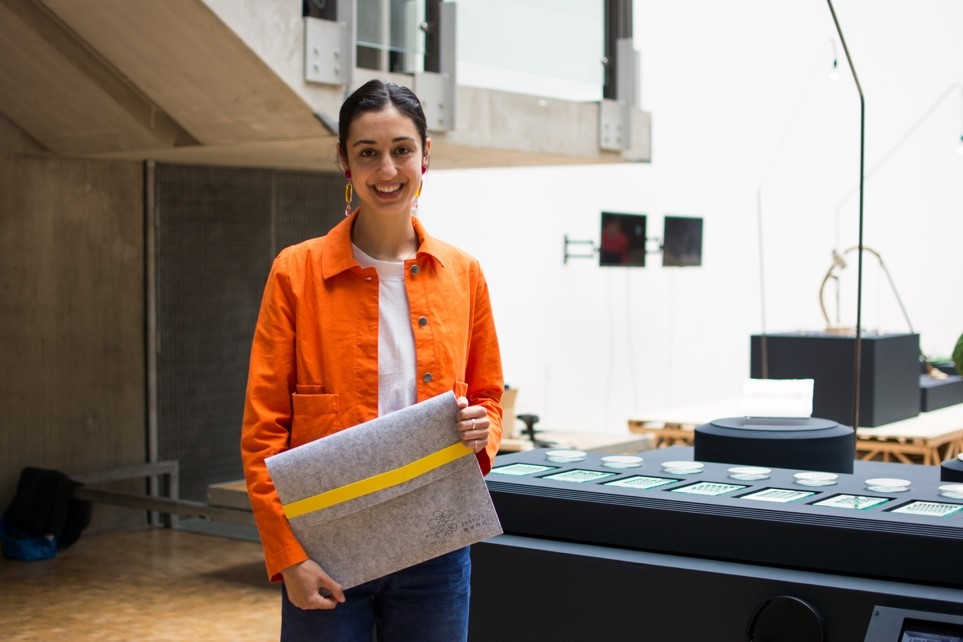 Techstyle Prize Winner 2019: Elissa Brunato
Unlocking opportunities: residency in Hong Kong
Naila and Elissa will both receive financial capital to help fund their activities towards their projects as well as 3-month residency based at The Mills in Hong Kong. This includes one-to-one mentorship, use of flexible coworking space, membership of Fabrica Lab (state-of-the-art prototyping lab) and access to community events throughout the duration of their residency where they can meet and mingle with potential partners and clients; brands, manufacturers, investors and research institutions.
Through this initiative, we hope to offer more and more students the chance to immerse themselves in Hong Kong's thriving techstyle ecosystem and collaborate with those who can accelerate their innovations into viable businesses for ultimately a better future for the planet.
Previous winner Jen Keane, develops her project in Asia
A stellar case study example is Jen Keane, winner of last year's Techstyle Prize. Jen's project is producing a shoe upper grown from bacteria. Having recently started her residency with us at The Mills, Jen has gained invaluable connections to Asian manufacturers such as Lenzing, working closely with their R&D centre and introductions to shoe sole factories in Dongguan where she has been able to learn about the manufacturing process in detail. Being based at The Mills has allowed Jen to access 3D printers and laser cutter from Fabrica Lab and knitting machines at G2G at Shopfloor for her project. She has also been given the platform to share her innovation with industry partners at various events hosted by Fabrica.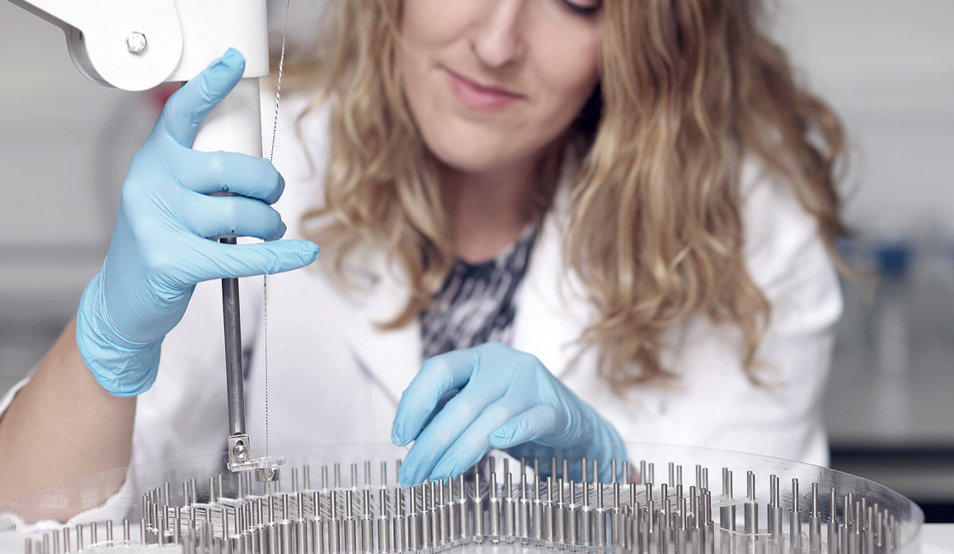 Techstyle Prize Winner 2018: Jen Keane
Following on from the success of Jen's time with us, we have the same hopes for not only Naila and Elissa, but for all students and young entrepreneurs that we look forward to supporting from all around the world.