Blog
Innovation Series: Understanding Synthetic Biology with PhaBuilder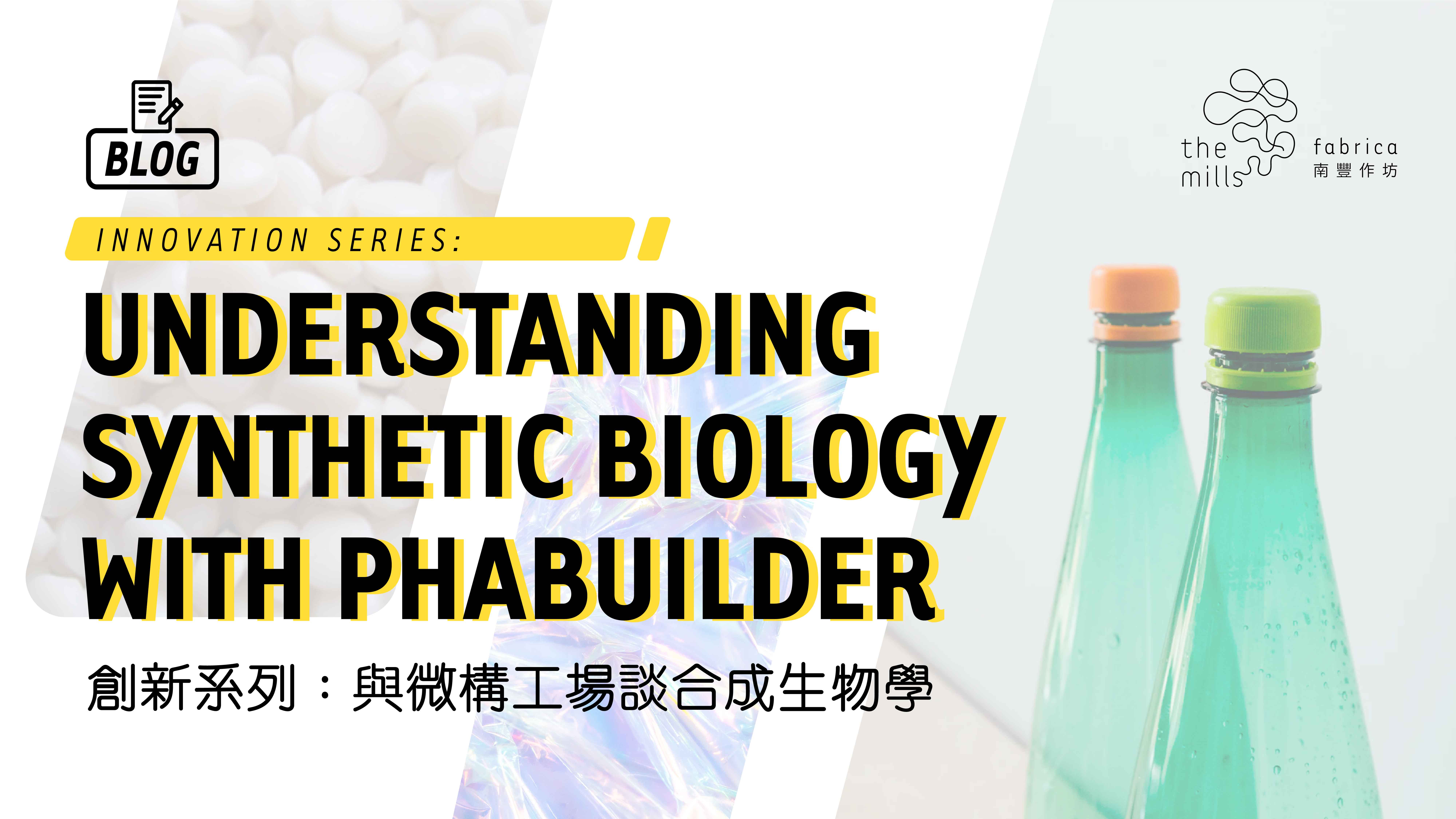 Synthetic biology is an emerging discipline within modern biotechnology. It offers promising applications that help with environmental issues. In this interview, we speak to Mr. Lan Yuxuan, co-founder of PhaBuilder, a Beijing-based synthetic biology startup, to understand synthetic biology and its development in China from an industry perspective.
Could you tell us about your startup PhaBuilder?
PhaBuilder was founded in February 2021. Through synthetic biology and next-generation industrial biotechnology (NGIB), we have developed multiple chemicals and materials, with our key focus in PHA materials. Some properties of PHA include biodegradability, biocompatibility, nonlinear optical property, gas barrier property, piezoelectricity, and thermoplasticity. It has huge potential for applications in plastic packaging, chemical engineering, pharmaceuticals, agriculture, bioenergy, and more. This technology brings solutions to plastic pollution issues while helping to achieve carbon neutrality. Our team comprises industry experts and veteran professors from Tsinghua University, with the mission to become a top-notch synthetic biology company in China. Recently, we have raised an angel round of close to 50 million RMB, led by Sequoia China's seed fund.
What are some potential applications in synthetic biology? Could you please share with us a few thriving areas in China that we should watch out for?
Synthetic biology can be used in a broad range of sectors. Currently, food and consumer goods are the fastest-growing industries.
In terms of food, cell-based meat made from stem cells is a rising trend. The market for fish is relatively more active, due to its high nutritional values, as well as its lower cooking and preparation time. It is unclear whether cultivated meat will become mainstream in 5-10 years, due to its high cost. But with improved cell control, it will have good potential in the far future.
Consumer goods, such as plastic alternatives, packaging materials, apparel and skin care products, are expected to have the highest market growth. For instance, our company's focus – biodegradable bioplastics PHA – has great film-forming and moisture retention properties as well as a low glass transition temperature, making it an excellent coating material for single-use paper cups and lunch boxes. This market is expected to be huge. At the same time, we have developed high-purity PHA for fiber spinning, which can be used in the textile and apparel industries. Despite having similar appearance and performance to silk, its cost is only 1/10 of that of traditional silk. Consumer goods can achieve a much higher margin than food products. The gross margin for cosmetics, for instance, can reach up to 80-90%.
There are already several established synthetic biology companies emerging in China. Bloomage Biotechnology, a listed synbio company that focuses on developing hyaluronic acid (an ingredient in skincare products) through microbial fermentation, has already started taking note of potentials in synthetic biology. The company is currently in collaboration with Shandong University to help accelerate synbio industrial development in China. Together they have launched a synthetic biology innovation centre in April.
What do you see as the key differences between the current state of synthetic biology development in China vs in the US?
There are already a lot of synthetic biology startups in the US, most of which are in series B to C. Compared to the US, China is still in an early stage of development. Although they are just starting, the Chinese government is very involved in this space. Cities such as Beijing, Shenzhen and Hangzhou have already made great progress in synthetic biology development. With the positive outcomes of many tertiary institutions' scientific research, Beijing was able to build an innovative ecosystem of entrepreneurship bringing together industry players, academic institutions and research teams which our company was able to leverage. Shenzhen has established multiple technology transfer centers, committed to cultivating future innovative and entrepreneurial leaders in synbio by adopting a cutting-edge talent training model.  Meanwhile, Hangzhou is a hub for a number of notable synthetic biology companies, dedicated to develop automated, standardized bio-foundries. With the current pace of expansion, China will catch up with development in the US. We are foreseeing double-digit synbio unicorns in China in the next 5 to 10 years.
What are the challenges of growing a synbio startup in China and how can we accelerate synbio development?
To succeed, a startup must have the ability to replace conventional markets or products in terms of both cost and quality. Firstly, as synbio is just starting in China, the industry is still improving its infrastructure. Secondly, the Chinese market is still understanding synbio technology, so it will take some time until the concept is widely adopted by the market. Therefore, more consumer understanding is needed to gain acceptance.
Although we are still at the starting line, the future of synbio in China is positive. There are strong industrial foundations and talents. Fermentation is an essential technology in synbio and China has the largest fermentation production capacity globally.
China is undergoing a new wave of 'talent dividend', where approximately 50,000 PhDs graduate in China per year, which is neck-and-neck with the US.  With more capital and facilitation through government policy, the field has great potential to flourish in China.
What are your thoughts on technology transfer?
 Information gaps exist as to how academia can start down the path to commercialization while the wider community, including investors and corporates, have difficulties in scouting startups. Scientists who are interested in commercializing their technologies often don't know how to take initiatives outside of the laboratories. Meanwhile, many also have concerns over technology confidentiality and patent issues.
Tsinghua University is committed to overcoming such obstacles. It has set up the Office of Technology Transfer, with its main focus transferring innovation achievements and managing intellectual properties. The office also provides scientists with an array of technology transfer services, while connecting them to local governments, investment firms and tech companies.  Currently, the office has already industrialized a number of tech innovations.  It is believed that they will make greater contributions to technology transfer in the future.
Download our latest report "Synthetic Biology Opportunities in Fashion and Food" to learn about synthetic biology.