Blog
Nurturing Young Innovators and Supporting the Next Generation
Following the conclusion of Hong Kong University of Science and Technology's annual startup competition in June 2018, The Mills Fabrica hosted the winners – Aromeo and Void in the new Fabrica Space for a two months' residency.
Aromeo is founded on two pillars of wellness and technology. Their flagship product, Aromeo Diffuser, is a patented smart aromatherapy system that is waterless, accommodates multiple aroma, and can be wirelessly controlled through an app. 
Void, with their meditation app offering features including Meditation Audios, Finger Exercise and Easy-to-follow Routine, promotes practicing mindfulness to help relieve stress, improve sleep quality and boost productivity – Relax Anywhere Anytime.
The Winter Residency Program is a 2-months residency at Fabrica Space and offers support with their projects through different mentorship and exposure opportunities. Other than attending a series of talks including Business model, Marketing strategies, Fundraising and Pitching, the award recipients will also receive regular 1-on-1 meetings to gather feedback on their business models during the residency In addition, the teams were provided with a showcase opportunity at StartmeupHK TECH[LIFE]STYLE Conference on 22nd January 2019 to connect with partners and build potential customers. Aromeo had a weekend pop-up at Techstyle X (Fabrica's experiential retail store at The Mills Shopfloor), while for Void, Fabrica supported them by sponsoring the venue space to host their meditation workshops so they can connect and interact with their end-customers. At the end of the program, a crossover event called "Aromeo Meditation" was successfully held at The Mills Fabrica Space to celebrate their graduation from the program attracting 40+ UST students and alumni and public to attend.
Michelle, founder of Aromeo said "We are grateful to Fabrica for the Techstyle X showcase opportunity where we learned how to interact with real potential customers face to face and understand what our selling points are. Getting prepared on how to talk to customers, we have performed much better in customer interactions and captured more sales."
Hercules, founder of Void also shared his thoughts on the program: "We truly appreciate Fabrica for sponsoring the venue for us to host Zentangle X Space Out Meditation, allowing 30 people to enjoy a happy space-out!".
Looking ahead, The Mills Fabrica will continue to carry on its mission to provide promising young student entrepreneurs with the opportunity to access a techstyle-focused community that give them the necessary connections and tools to transform their dreams into reality.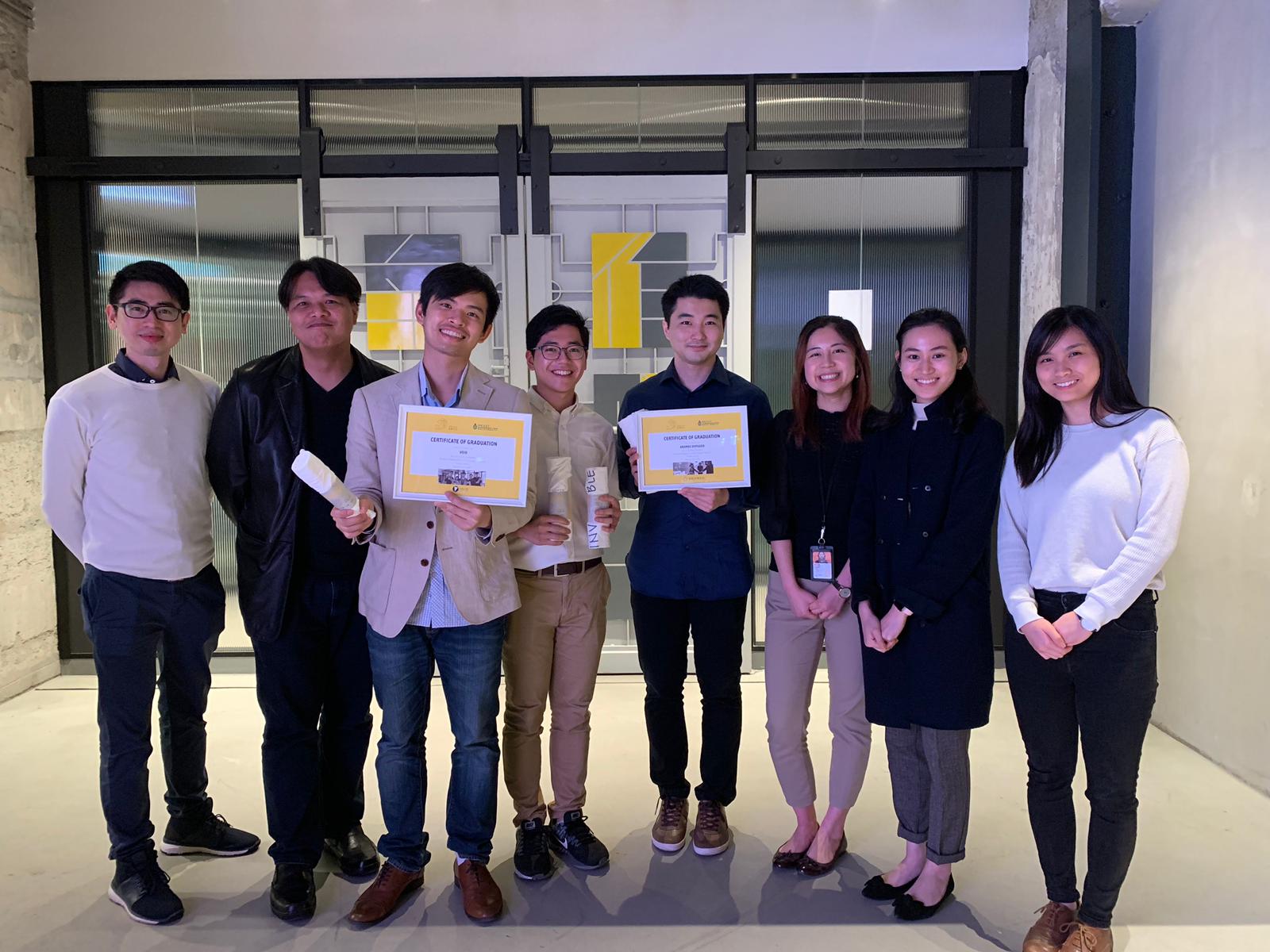 Representatives from HKUST Entrepreneurship Centre, Void, Aromeo and The Mills Fabrica Team group photo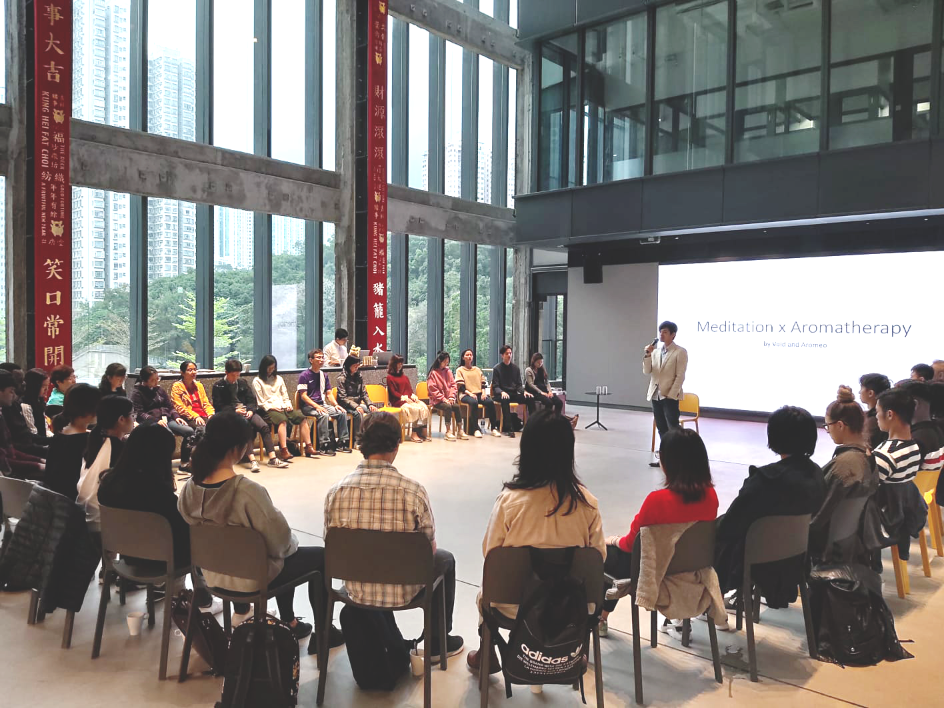 Aromeo Meditation