Blog
Fabrica in Lisbon: 3 takeaways from Websummit
The Mills Fabrica was invited to be part of Websummit 2017 in Lisbon- which is the largest annual technology conference in the world. Overall, it was a breath-taking 4 days of interacting with startups/ partners from around the world, attending talks on latest trends and even taking part in roundtable discussions on key challenges facing our industry. The following piece details 3 key takeaways we had from our week in Lisbon.
Building an innovation city is about bridge building not hub building
Fabrica was invited to be a roundtable participant on Websummit's Ecosystem Summit, which is the gathering of organizations from around the world dedicated towards growing their respective entrepreneurial systems. We were joined by a myriad of other ecosystem builders including government innovation/ entrepreneurship agencies, community builders, research/ media outlets where discussions ranged from the macro (key ingredients to building a vibrant system) to the micro (data that best measures if system is achieving it's intended impact).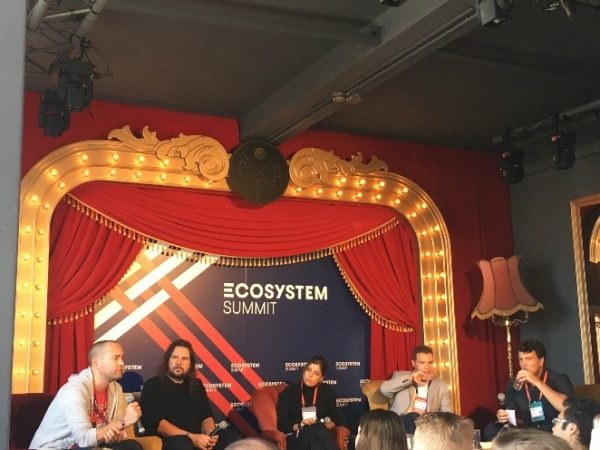 Ecosystem Summit on Day 0 of Websummit
Specifically, one of the key insight is that none of the successful entrepreneurial hubs are standalone hubs on their own but instead have all focused on building bridges and connecting to other hubs. Hub cities like London and Lisbon have focused on bringing the European scene together and connecting their startups to go beyond Europe. Relatedly, startups that succeed are also those that learn to see beyond local markets to go regional and global from day 1. There's also a huge emphasis on finding the right match between what a hub can offer and the startups that best fits those characteristics. This again offers timely reminders for Hong Kong itself as we continue thinking on our strategic advantages and the opportunities that the Greater Bay Area initiative brings. In addition, the early stages of any system are often best supported by signalling and successes. Signalling refers to big players actively encouraging entrepreneurship including active policies or funding by government (to incentivize wider stakeholders to join in) or roles that corporates can play be it in launching new accelerators or corporate innovation programmes. Successful track record of 1 or 2 startups also creates a multiplier effect in instilling confidence in a system (e.g. the Los Angeles scene took off after the success of Snapchat; likewise, Hong Kong is on the verge of disruption after the success of GoGoVan & WeLab). Finally, it's vital not to forget the social value that innovation brings to a city on top of the economic value (in Sweden for instance, they have focused on the benefits that a vibrant youth entrepreneurship scene brings in youth engagement and reducing juvenile crime). Of course, all these needs to be supported by private venture capital, which brings us into the next theme on VC trends.
Best opportunities are where trendy tech are embedded and applied specifically
Over the few days, various investors spoke on their thoughts on upcoming investment trends and opportunities in 2018. In particular, Jim Breyer (Breyer Capital) and Dana Settle (Greycroft) had an engaging conversation on "where they are putting their money in 2018". Specifically, AI, VR/ AR, blockchain tech are all recurrent themes that stood out across this year's Websummit but all these big ideas always run the risk of being buzzwords that every startups use in their pitch (for instance, how many of you actually know what the difference between AR and VR is?) Jim Breyer thus commented that it was essential for startups to embed such technology into their businesses and ensure they have the technical talent to do it. However, he also mentioned the more difficult part is knowing how to apply these technologies to very specific causes or industries. In a separate panel, Google Ventures partner Tom Hulme mentioned that when it comes to technologies like AI, large companies (like Baidu, Facebook) are great in doing general research on the field, but start-ups are much better off focusing on using the technology to deliver value in a tightly focused industry be it in enhancing customer experience through AI chatbots or leveraging predictive analytics for better supply chain management.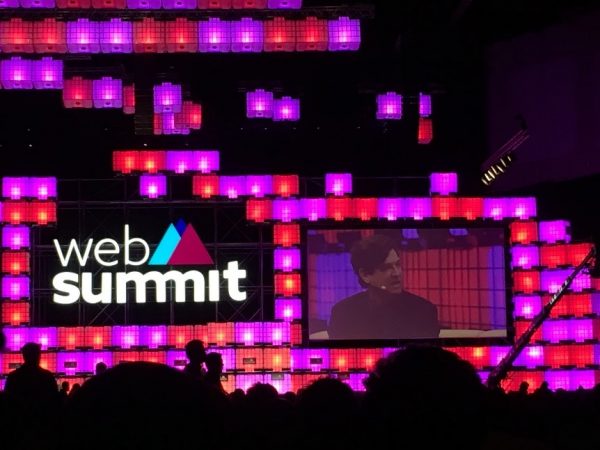 Jim Breyer (Breyer Capital) sharing during a panel on VC investment trends
A related theme is on the opportunity in China yet most investors also acknowledged that very few non-Chinese companies have figured out how to effectively crack the Chinese market yet (part of it is due to the entirely different rules-of-the-game and partly the distinct business culture in China). Yet opportunities exist in industries still in infancy stages that are best matched by global advantages. For example, increasing consumer affluence in China drives increasing demand for higher quality consumption and services including healthcare, education and lifestyle items such as fashion.
Fashion industry ripe for digital disruption
The final day of Websummit featured a range of speakers from the fashion industry, including a panel on fashion trends of the future featuring Matthew Drinkwater (London College of Fashion), Henry Holland (House of Holland) and Benjamin Males (XO). In particular, they discussed how technology has disrupted so many industries in the past decade (from music to film/ TV to traditional retail) yet fashion has remained relatively behind in the revolution. There is thus a belief that the fashion industry is ripe at a disruption point be it from design through to consumption (as a sign of the trend, "Modum"- which is the fashion tech track of Websummit was only included from last year). To begin with, one of the key challenges that the panel brought up was the huge gap between design talent and STEM talent in fashion and that there needs to be an increasing hybrid of skills between the engineering/ coding/ biosciences and to merge that with traditional fields of design. Nowhere is this hybrid more pertinent than in the field of high-tech biomaterial sciences. For example, Bolt Threads Co-Founder David Breslauer gave an outstanding talk on biomimicry- sharing in detail about their R&D work on using spider silk as materials for apparel (that are much stronger, durable and more environmentally friendly).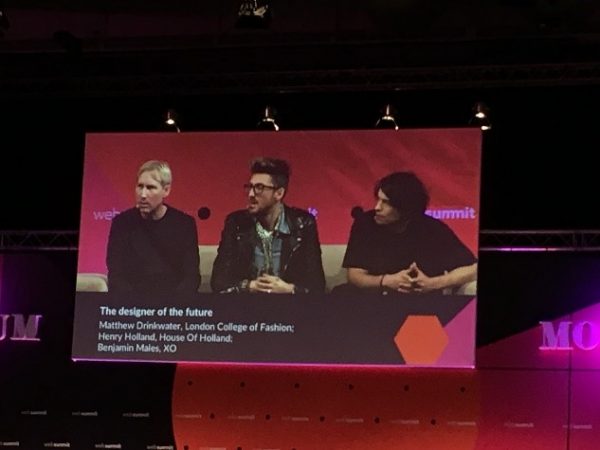 Panel on fashion on Day 3 of Websummit
In addition, there are also wider disruptions in product functionality and consumption behaviour. For one, years ago (or even now) no one would actually ask "what functions does your clothes do" (other than for wearing). Yet increasingly there is demand for higher functionality fashion on top of just for design and comfort. Avery Dennison's collaboration with Everything on a new line of sensors embedded in clothes and accessories is a case in point about using technology in fashion to enhance interaction between consumers and brands. Consumer behaviour is also changing, with Matthew Drinkwater sharing more about AR/ VR's role in fashion retail including digital modelling and trying out of clothing both in person and online (3D model of products on online sites actually increase click-through by 40%). Finally, these are all tied to an overarching trend of an ethical revolution in fashion, where customers are more eager to know what the industry is doing for the world. Kering's Chief Sustainability Officer Marie-Claire Daveu shared in detail about embedding sustainability into their strategy and that it would be wise for fashion startups to think about their sustainability impact from day 1.
Capsule: "Our will to change is itself our best renewable resource"
Former US Vice-President Al Gore gave the closing session at Websummit, specifically giving a call to action for entrepreneurs to continue to persist in our will to innovate and change, for that itself is our planet's best renewable resource.
If there's 1 thing we have learnt from working in innovation, it's that the best innovation is in our own capacity for constant self-reinvention in the way we do our business. And there's no better way to do that than from mutual learning and exchange at a global stage like that of Websummit. Overall, this week in Lisbon has given us new ideas, developed new partnerships and affirmed our own belief that our own entrepreneurs are doing good work in pushing for a more sustainable society. Till the next time, goodbye Lisbon. We will see you next at RISE in 2018.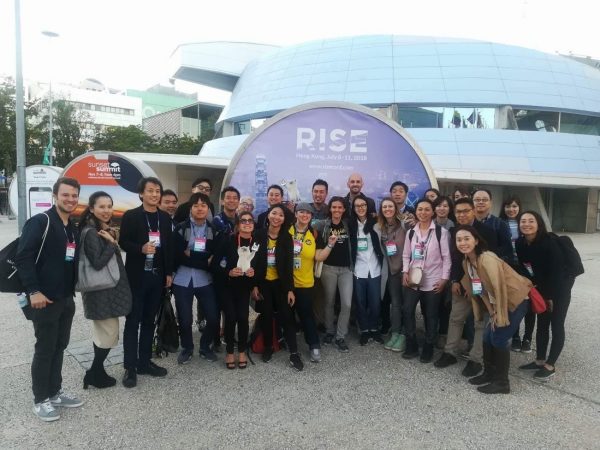 Asia Delegation at Websummit 2017