Blog
Covid-19: Reconstructing The Apparel Value Chain – Towards Resilience And Digitization Report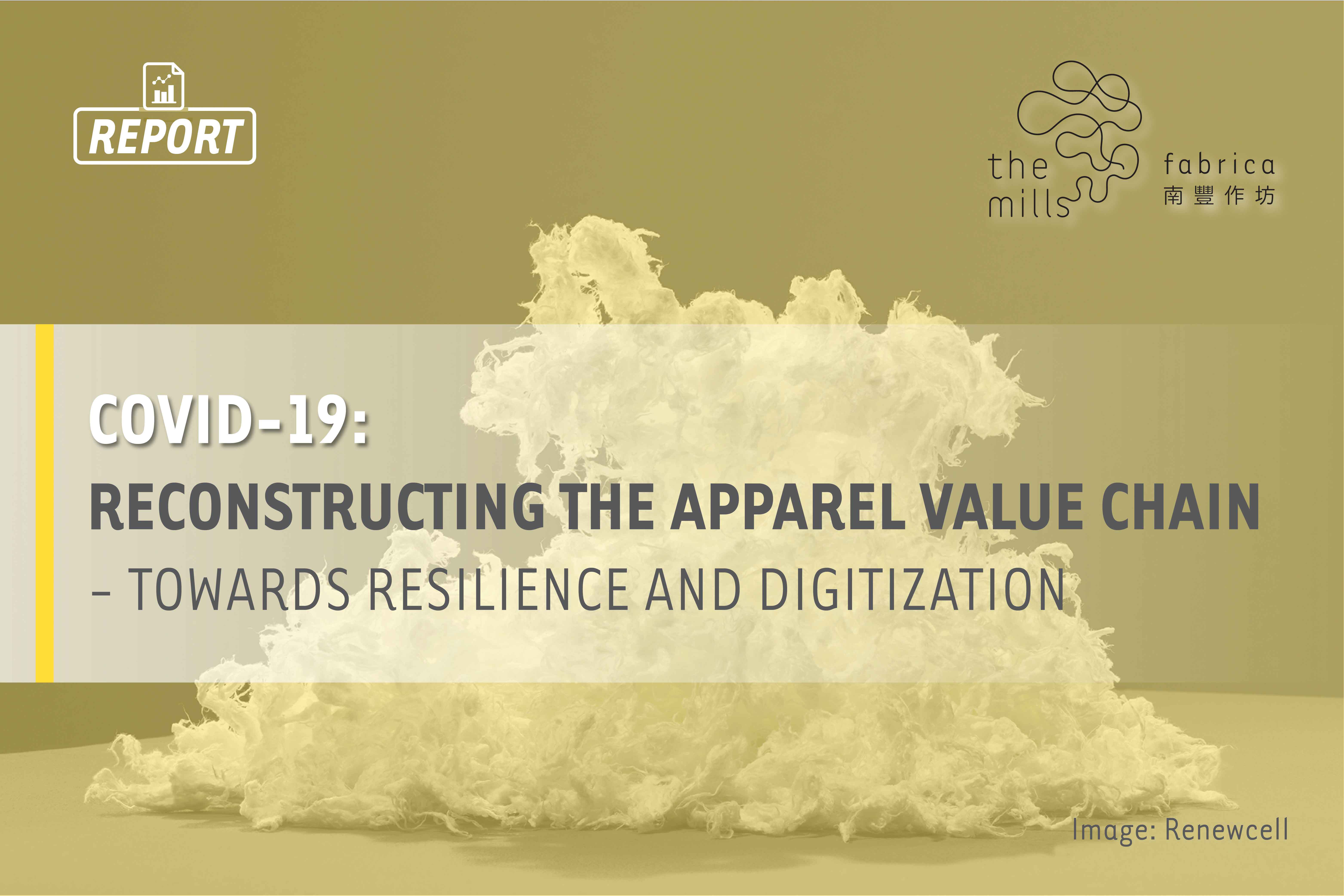 The COVID-19 pandemic has exposed risks in the highly integrated global value chain of the apparel industry. In this special report, we look at the impact of the pandemic across the apparel value chain and identify key themes and innovation opportunities for the apparel industry to navigate the period ahead.
Serious ripple effects across the value chain resulting in 4 key emerging trends
The apparel industry saw a complete breakdown in the supply chain hit by COVID-19, either due to a shortage of raw materials, cancelled orders, delayed payments or a combination of all which forced factories to close and lay off their workers. On the retail front, lockdowns led to significantly reduced footfall which eventually saw store closures or bankruptcies of legacy brands and retailers.
Under this devastating impact, there is an increasing need for companies to pursue resiliency and digitization to strengthen their operations and hence the overall value chain. Furthermore, the crisis highlights the need to empathize with stakeholders and rebuild trust within the ecosystem.

Figure 1: Impact and implications brought about by COVID-19
Focusing on emerging trends and opportunities
Challenges present opportunities – the pandemic has seen accelerated e-commerce development and increased interest in digitization. More companies such as Nike, Lululemon and Diesel attempted different digitization initiatives to cater to consumer demand under the new normal. Besides, consumers were reminded of the beauty of a low-carbon economy when economic activities were suspended.
What are some of the opportunities that can help brands and retailers build resilient, digitized and transparent business models? How can they make use of the current trends and opportunities to collaborate with suppliers, take care of employees and fulfil social responsibilities? We have identified enablers supported by technologies, startups or organizations across the four areas of supply chain, retail, stakeholders and ecosystem in the report.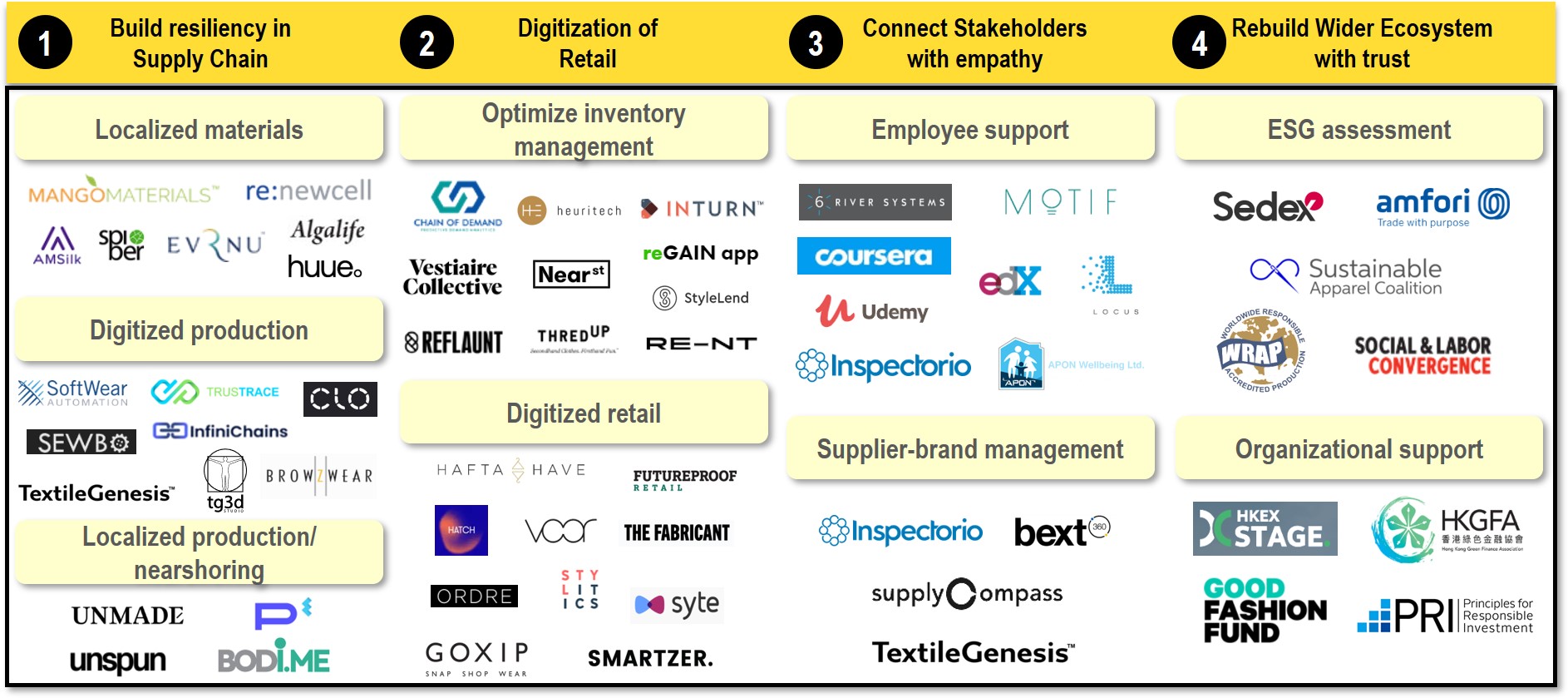 Figure 2: Innovation opportunities across supply chain, retail, stakeholders and ecosystem
Four special topics related to COVID-19
We also look into four special topics related to COVID-19 that offer additional "food for thought" for the apparel industry. First, plant-based meat and grocery e-commerce gained traction during the pandemic both due to disruptions in upstream supply and changes in retail and consumption behaviour. Parallel lessons can be drawn for the apparel sector by considering alternative materials to minimize supply chain disruptions and bolstering support for e-commerce infrastructure to increase online sales penetration.
Second is the sustainability agenda. There are both drivers and potential hindrances to sustainability under the impact of COVID-19. For example, although companies became more aware of sustainability, they might prioritize restoring business growth at the expense of the environment. It remains to be seen if COVID-19 would accelerate or hinder the sustainability agenda.
Third, localized production. The supply chain disruptions have sparked interest in reshoring, albeit with difficulties due to long-time offshoring practice by US and European companies. Automation and on-demand production come to attention in this regard.
Fourth, New Retail experience. The pandemic has seen increased digitization effort by brands and retailers. It is expected that omni-channel development integrating online and offline commerce remains the key.

Figure 3: Four special topics related to COVID-19
If you are interested to find out more, please download the full report of COVID-19: Reconstructing the Apparel Value Chain – Towards Resilience and Digitization.