Events
-
Fabrica Lab Workshop: Design Your Own Bag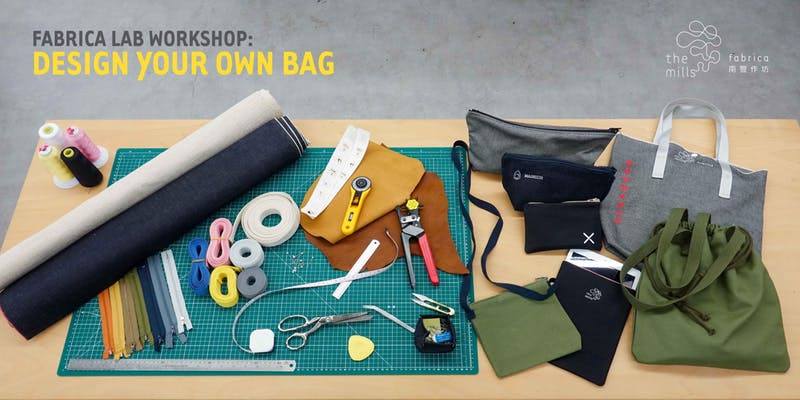 "Design Your Own Bag" workshop by Fabrica Lab offers learning opportunities and a platform to express your creativity, teaching you the skills to design and make your own techstyle product. We will provide an introductory course to the overlock sewing machine enabling you to create your very own DIY tote bag from scratch.
Your tote bag will be assembled using an overlock sewing machine. It joins two fabrics at the edges while cutting off the excess material while fed through the machine. It is commonly used for edging, hemming, and seams.
What will you learn?
Sewing and introductory to overlocking machine

Design and embossing

Create and customization process
Date                : 10 Aug 2019 (Sat) 11am – 2pm
                          24 Aug 2019 (Sat) 11am – 2pm
                          14 Sep 2019 (Sat) 11am – 2pm
                          12 Oct 2019 (Sat) 11am – 2pm
Location         : Fabrica Lab, 4/F The Mills
Fee                  : HK$680
RSVP              : https://bit.ly/2Mcl9H5
(Spaces are available on first come, first served basis)
To know more about our workshop: