Events
-
Beach ABS – 30 days Challenge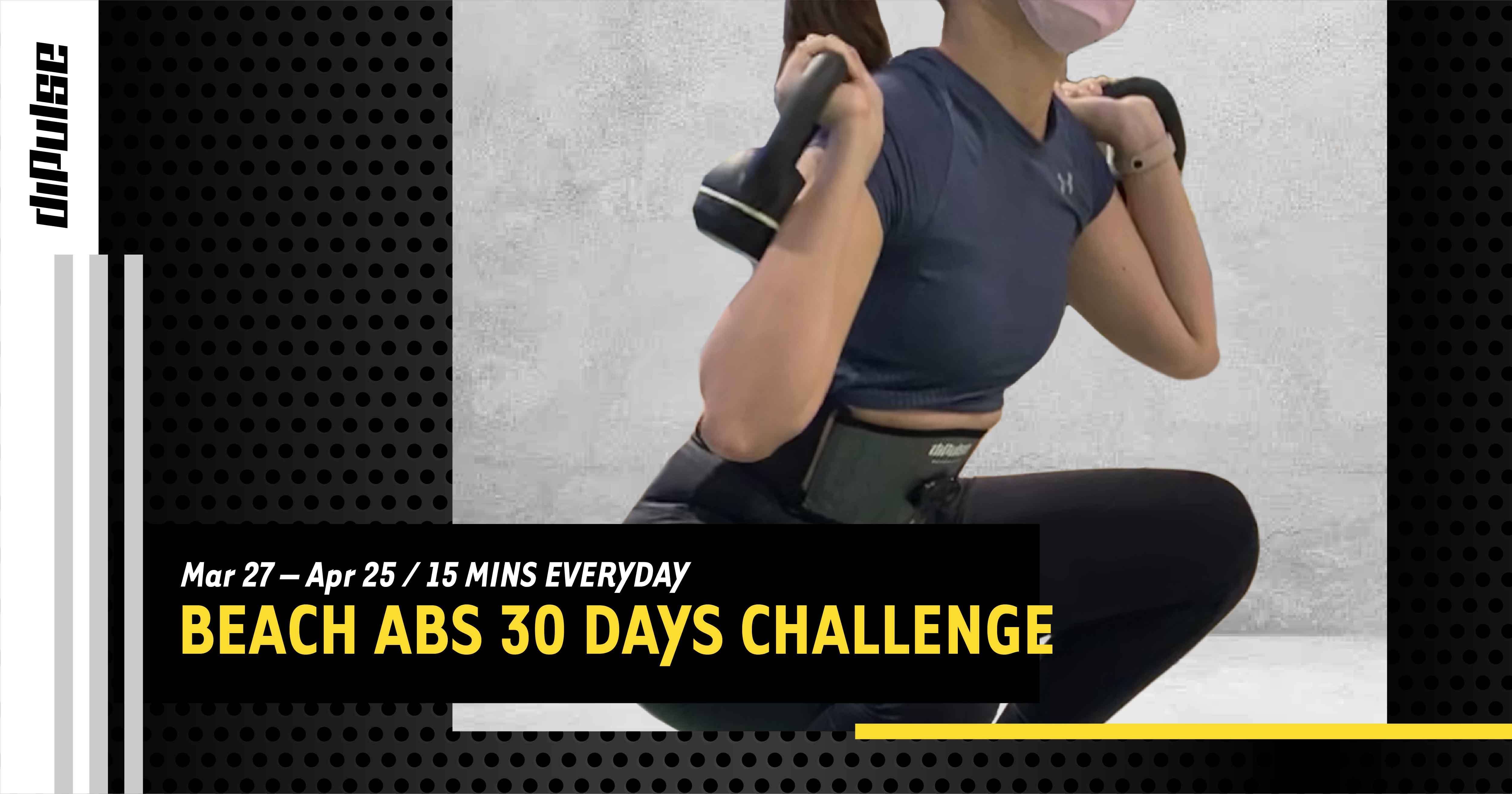 Get a healthier body in 30 days! #diPulse30daysChallenge
Do you want to get a stronger core or simply improve your health and wellbeing, from the comfort of your own home? "Beach ABS – 30 days Challenge" is the solution for you!
All participants will receive a diPulse resistant training band kit as a souvenir.
Winners with the most likes on social media or showing the biggest ABS improvement will get a diPulse SMARTKIT!
DETAILS:
Period:  March 27th – April 25th
Format: 15min. daily ABS workout, with or without diPulse belt
HOW CAN YOU JOIN?:
*diPulse HK reserves the right to reshare selected posts
HOW TO TRAIN?:
diPulse HK offers demonstration videos for you to follow and complete your daily training, anytime, anywhere. You can also join our Saturday Beach ABS workshops at Techstyle X, to receive training tips and enjoy a great session led by diPulse HK Instructor, details as follow:
Saturday Beach ABS Workshop:
Dates:              March 27th, April 10th, 17th, 24th  
Sessions:          2:30-3:30pm / 4:00-5:00pm
HOW TO WIN (EXCLUSIVE TO HK RESIDENTS ONLY)?:
Most likes winner:
reposted photo on @diPulseHK with the most likes by 29 April 2021 at 12pm
Most ABS improvement winner:
selected participant by diPulse professional trainers with the most significant improvement comparing day 1 and day 30.

About diPulse
The gym you can wear! diPulse is the world's first fully integrated smart wearable products developed by NMES Group, with the support of Far Eastern New Century and The Mills Fabrica. By reengineering the technology that sends electrical impulses to nerves and integrating it to the app-controlled state-of-the-art textile science, diPulse helps improve health and wellbeing, allowing anyone to train anytime, anywhere.
https://dipulsehk.bigcartel.com/