Events
Combating COVID-19 Series: Retail Tech to Drive Sales Digitally
Join us on April 21, Tuesday, 5-6pm HKT for the "Combating COVID-19 Series: Retail Tech to Drive Sales Digitally" webinar.
While the COVID-19 continues to spread, most brick and mortar businesses are facing temporary store closures and declining customer flow. With the changes in consumption pattern, how can retailers turn this crisis into new opportunities and find new revenue sources?
Jointly organized by The Mills Fabrica, Goxip and Smartzer, this webinar focuses on driving additional sales through digital channel. You will learn about how to tap into tech savvy consumer groups through social commerce platforms and curate creative content through interactive video experience.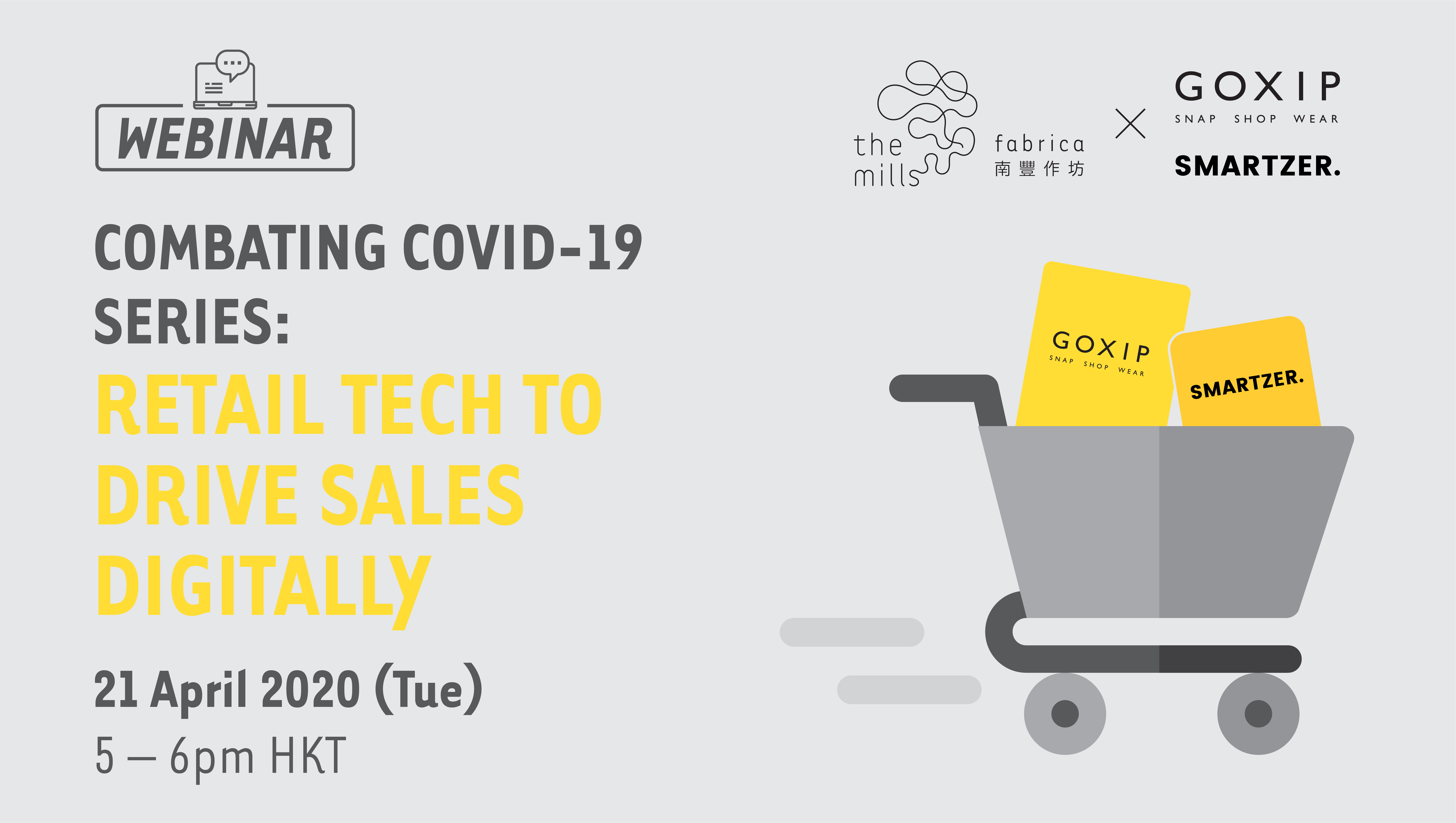 Details:
Date: 21st April 2020 (Tuesday)
Time: 5-6pm HKT
Ticket: Free of Charge
* Webinar will be conducted in English with Q&A section
– – – – – – –
What you will need to do:
Register now to get the zoom link!
How to ask questions during the webinar: type it on Zoom chat or send me an email at maggie.luk@themills.com.hk
– – – – – – –
About Goxip:
Goxip is a fashion and beauty social e-commerce platform offering products from different online luxury retailers while users can identify products by text, categories and image recognition.
About Smartzer :
Smartzer develops video-tagging technology that allows brands to distribute shoppable videos cross-platform from brand sites to social media.
– – – – – – –
Recap video: https://youtu.be/t_Vx-W6oif4