Events
Combating COVID-19 Series: How You Can Play A Role To Help
COVID-19 has affected each and every one of us – including society's most vulnerable communities. We, at The Mills Fabrica, have been wondering how we can play a more active role and help those in need during this challenging time.
Our next webinar will be hosted by Saadia Usmani, Communications Consultant and Broadcaster, along with special guests from charitable organisations who will share their stories and insights on how you can give back to your local community.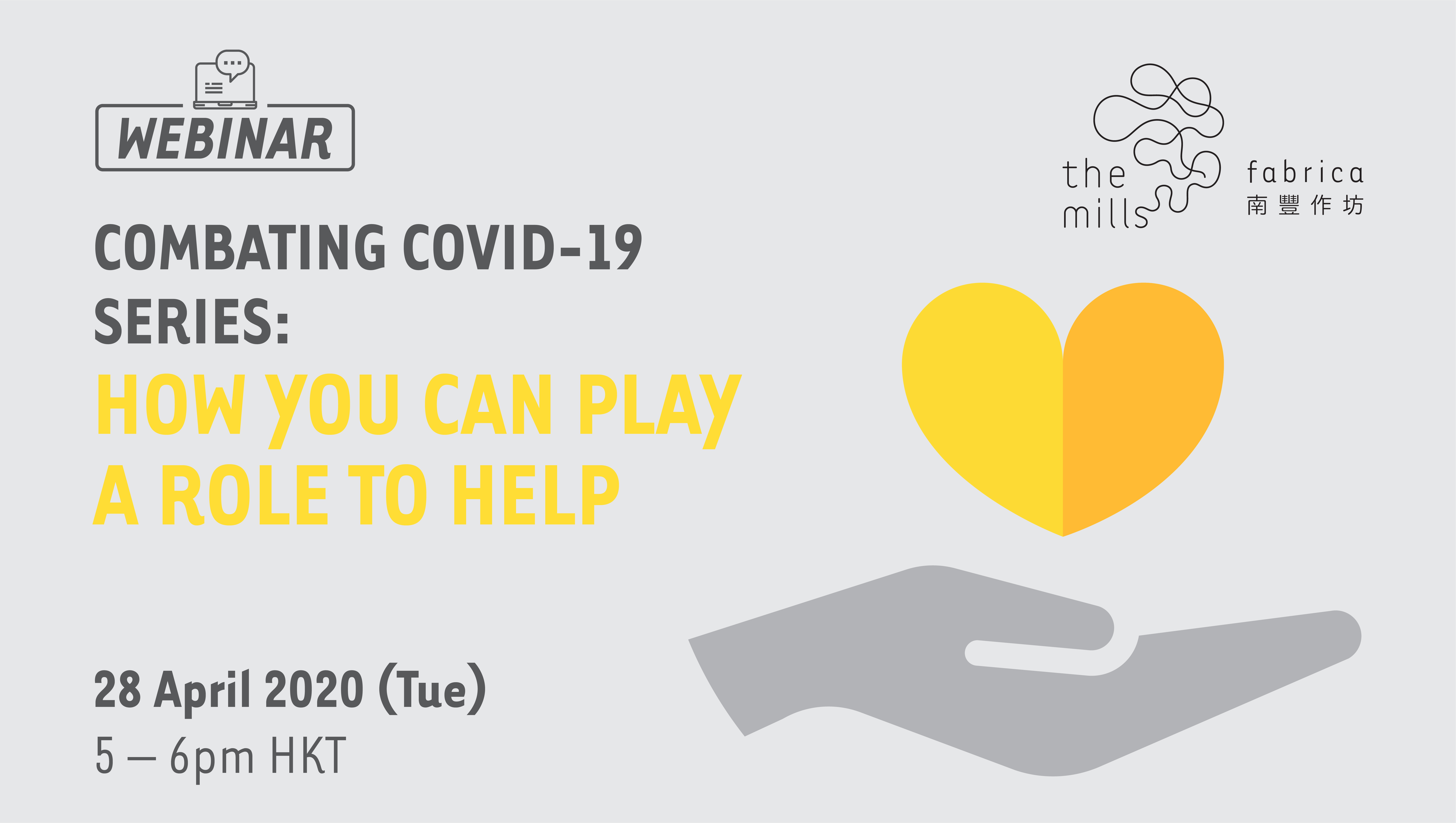 Guests:
Catherine Gurtin, CEO, Pathfinders – Ensure the most vulnerable and unsupported children in Hong Kong are protected and respected, and their migrant mothers are empowered to find a path to a bright future
Jeff Rotmeyer, Founder, ImpactHK – A registered Hong Kong charity transforming the lives of the homeless and giving them a second chance
SZE Lai Shan, Community Organizer, Society for Community Organization – For people, we care, For Justice We Act! SoCO serves the most deprived groups in Hong Kong
Him Lo, Senior Manager, Cultural & Community Engagement, The Mills – Cooperate with community to develop more possibilities of textile and bring it back to our daily life
Details:
Date: 28th April 2020 (Tuesday)
Time: 5-6pm HKT
Ticket: Free of Charge
* Webinar will be conducted in English with Q&A section
– – – – – – –
What you will need to do:
– – – – – – –
About Host:
Saadia Usmani has spent more than 30 years in the media, working with BBC Radio and Television and Public Relations. She has media trained over 700 individuals in the UK from a variety of organisations, equipping them with skills to deal with both positive and negative media interest. Saadia currently works as a freelance Presenter and Producer for RTHK Radio 3 and as a media consultant and trainer.
Recap video: https://youtu.be/ajsIbMLJLpQ