Events
Combating COVID-19 Series: Leading and Learning Through Uncertainty
Join us at the "Combating COVID-19 Series: Leading and Learning Through Uncertainty" for a fireside chat between Catherine Cole, CEO of apparel knowledge hub MOTIF and Janice Wang, CEO of global innovations company Alvanon on April 16, Thursday, 9-10am HKT.
As disruptions such as the current crisis force companies to work remotely, what are the implications from a technology, skills and trainings perspective? How should brands and retailers lead their workforce amid these challenges? Join Catherine and Janice for a conversation on the importance of preserving and enhancing workforce capabilities to pull through tumultuous times while continuing to innovate.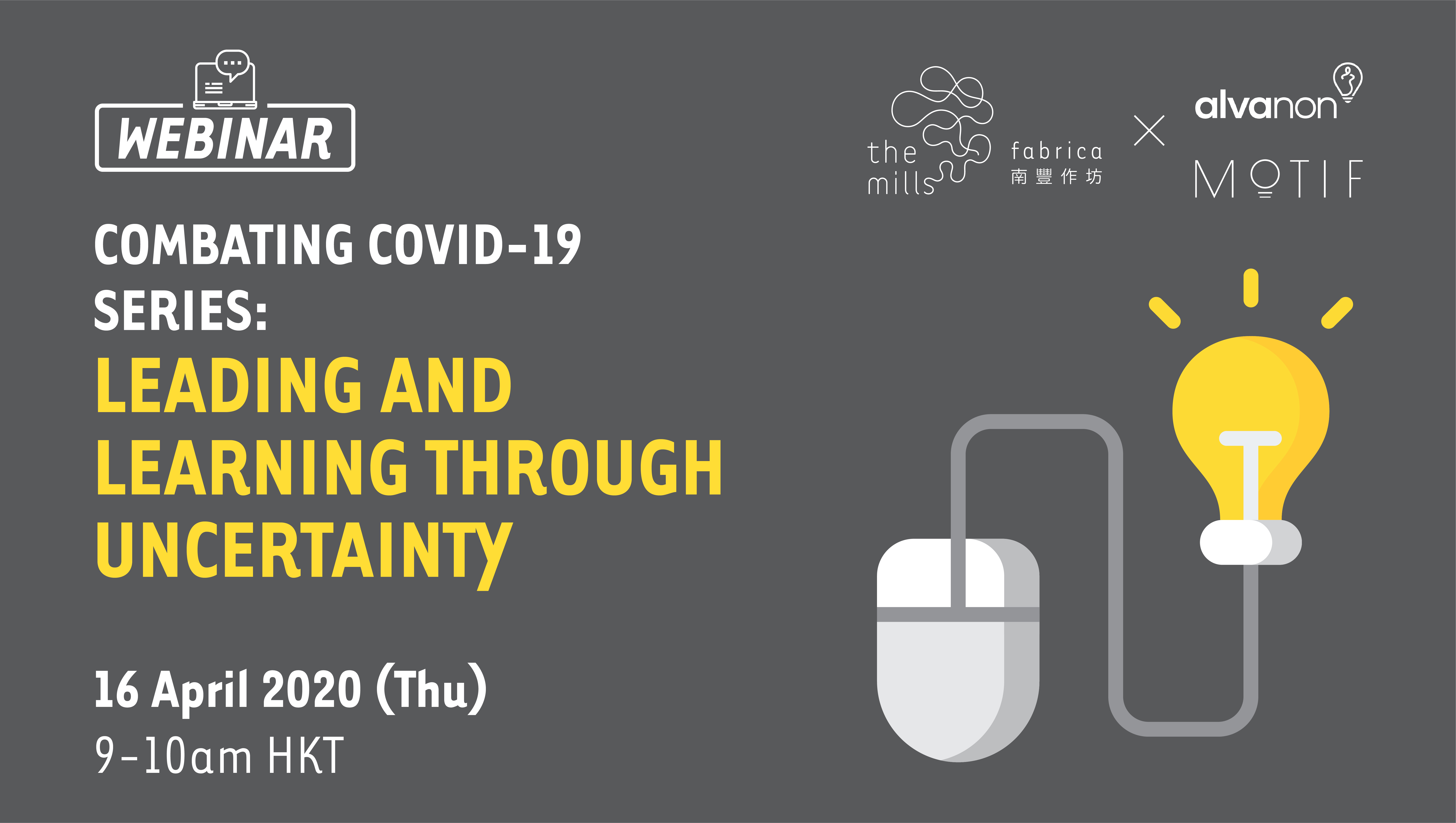 Details:
Date: 16th April 2020 (Thursday)
Time: 9-10am HKT (April 15, Wednesday, 6-7pm PDT)
Ticket: Free of Charge
* Webinar will be conducted in English with Q&A section
– – – – – – –
What you will need to do:
Register now to get the zoom link!
How to ask questions during the webinar: type it on Zoom chat or send me an email at maggie.luk@themills.com.hk
– – – – – – –
About MOTIF:
MOTIF is the apparel knowledge hub that connects professionals around the world with the skills and industry expertise they need to transform their businesses, lives and careers. Motif.org provides a unique online learning experience with education on important industry topics across the supply chain and training on fundamental, technical, business and creative skills. MOTIF is working with top industry practitioners from around the world to develop world class courses, for apparel professionals and corporates, that can be accessed from anywhere, at anytime.
About Alvanon :
Alvanon is a global innovations company shaping the future of fit. When Alvanon was founded in 2001, it was focused on solving the sizing and fit challenges inherent in the apparel industry. It has since evolved into a global company, shaping the future of fit through modern technology and an innovative data-driven approach. Today, Alvanon operates as advisor to many of the world's leading apparel organizations – helping them improve their fit for and engage more intimately with the modern-day consumer.
Recap video: https://youtu.be/RCxmgothVWA