Blog
Combating COVID-19 Series: How You Can Play A Role To Help?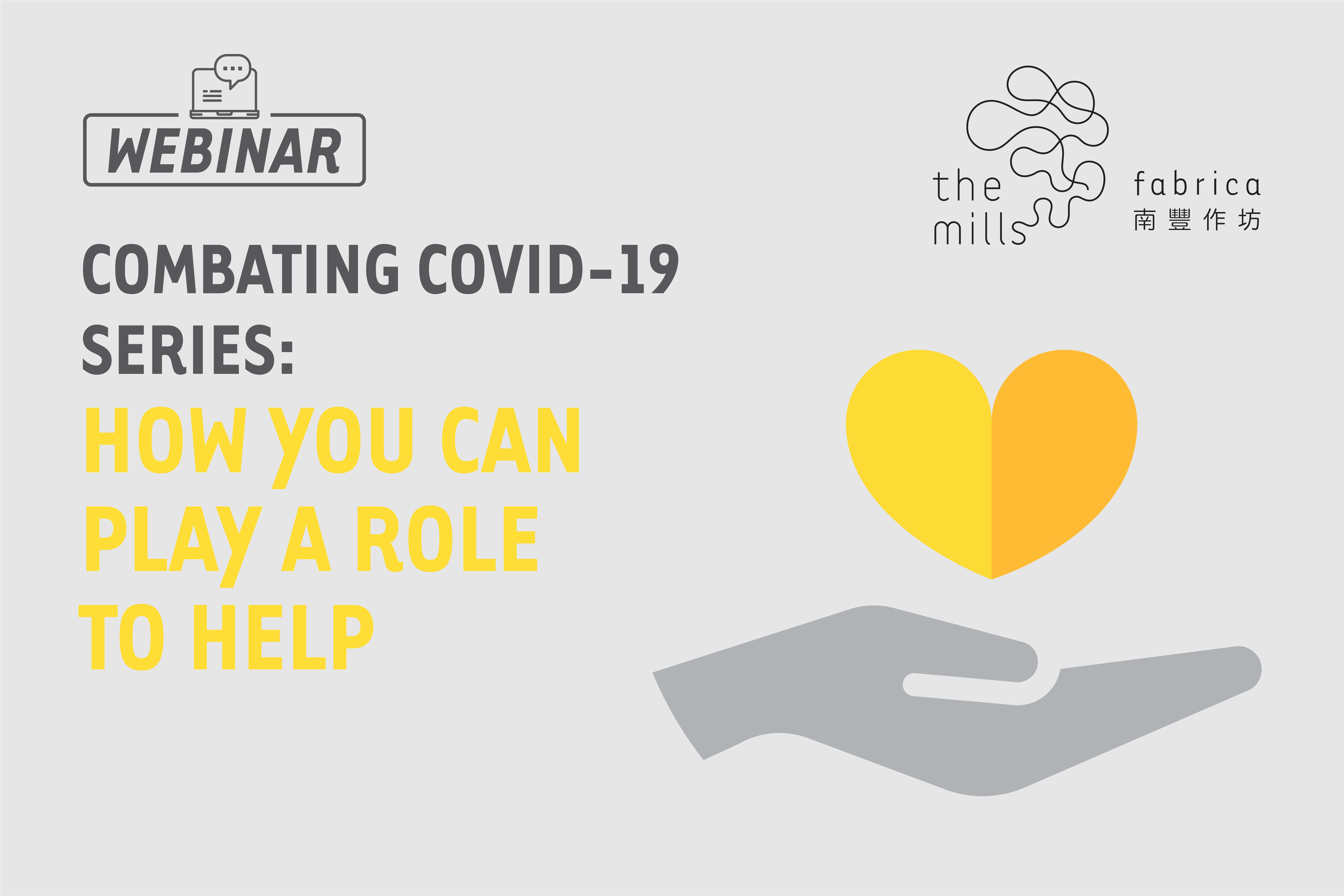 COVID-19 has affected each and every one of us – including society's most vulnerable communities. We, at The Mills Fabrica, have been wondering how we can play a more active role and help those in need during this challenging time. In this webinar, we invited Saadia Usmani, Communications Consultant and Broadcaster, along with special guests from charitable organizations to share their stories and insights on how you can give back to your local community. Check out some of these tips to see how you can support the community:
Make a donation
Charities are seeing a shortage in funding and resources as this outbreak evolves. Everyone who wants to help ease the impact on our communities can donate necessities to charities such as milk and diapers to Pathfinders, and masks and computers for online learning to Society for Community Organization (SoCo). Meanwhile, with the cancellation of many fundraising events, the charities are now actively seeking more funding. To help charities support the marginalized communities in Hong Kong during this challenging time, do consider making a donation where possible!
Sign up to volunteer
"Go out there and show kindness to people." Jeff from ImpactHK says, which is dedicated to serving the homeless. It is crucial to provide timely support in this challenging time. People can sign up to volunteer to help deliver items, food and masks to the community. Although much of the world's population are under lockdown, there are plenty of "volunteer from home" opportunities. Sze from SoCo elaborated that, you can now even volunteer via Whatsapp as a teacher to support students struggling to study at home.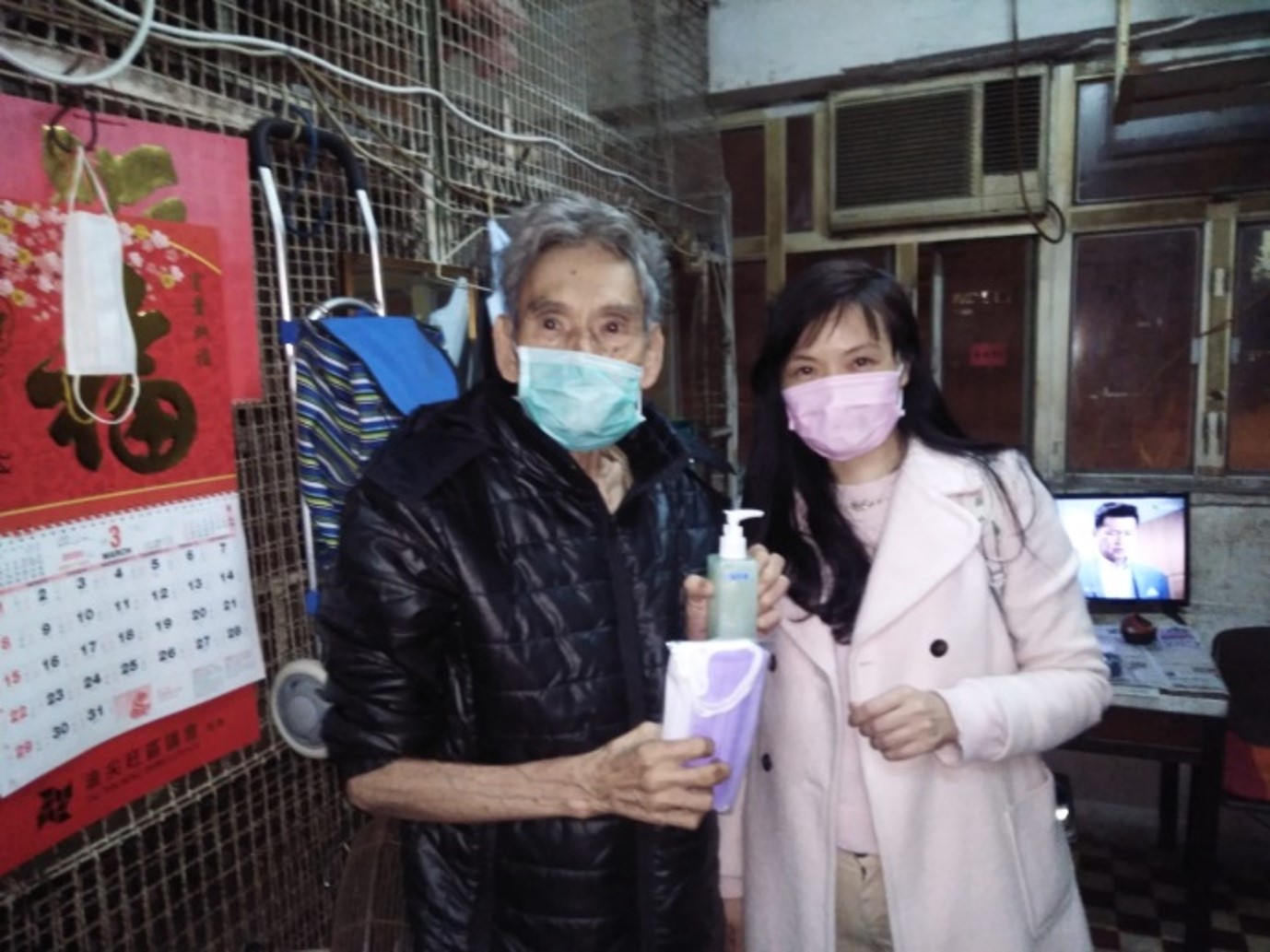 Support the charities
Raising awareness is perhaps one of the simplest ways in which we can all help. Him Lo from The Mills shared a recent project "Food House" ("壹屋兩餐」計劃") which is a pop-up takeaway food store to support "invisible groups" and provide affordable food to those most in need. Efforts to show support and spread awareness of good charitable initiatives are very much valued and appreciated by these charities. People can also subscribe to their newsletter and follow them on social media. All of these are simple yet effective tasks that give real support to the charities.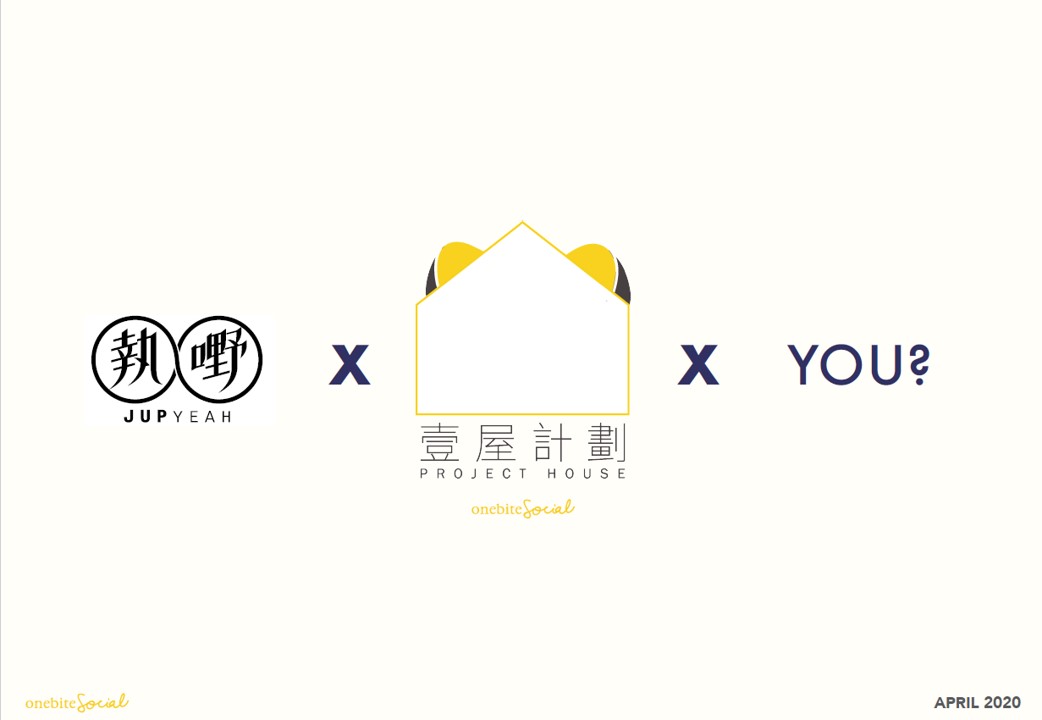 Key takeaway
Amidst this crisis, we are all going through a journey of rediscovery and trying to adapt to the new normal. Let us embrace the changes and show more compassion, positivity, and kindness to our communities. Together we will overcome this and come out stronger on the other side!
About the host, Saadia Usmani
Saadia Usmani has spent more than 30 years in the media, working with BBC Radio and Television and Public Relations. She has media trained over 700 individuals in the UK from a variety of organizations, equipping them with skills to deal with both positive and negative media interest. Saadia currently works as a freelance Presenter and Producer for RTHK Radio 3 and as a media consultant and trainer.
Guest Speakers
Catherine Gurtin, CEO, Pathfinders- Ensures that the most vulnerable and unsupported children in Hong Kong are protected and respected, and their migrant mothers are empowered to find a path to a bright future 
catherine.gurtin@pathfinders.org.hk 
Jeff Rotmeyer, Founder, ImpactHK – A registered Hong Kong charity transforming the lives of the homeless and giving them a second chance
SZE Lai Shan, Community Organizer, SoCO – 'For people, we care, For Justice We Act!' SoCO serves the most deprived groups in Hong Kong
Him Lo, Senior Manager, Cultural & Community Engagement, The Mills – Cooperates with local communities to develop more possibilities for textiles and bring it back into our daily lives
Image Source:
Society for Community Organization
The Mills
Recap video: https://youtu.be/ajsIbMLJLpQ
Disclaimer
This webinar conducted in zoom and the information, statements, analysis, views, opinions and conclusions contained in this Webinar PowerPoint deck and any related materials have been prepared, compiled or provided by "The Mills Fabrica" (which expression covers those corporate entities include The Mills Limited, Fabrica Incubator Limited, The Mills (BVI) Limited and their subsidiaries, affiliates or partners) as a service to its members/site visitors/readers. They are not intended to constitute advice of any kind or the rendering of legal, consulting or other professional services.
All content found on this Webinar PowerPoint deck and related materials including figures, tables, charts, texts, images, audio, recording or other formats were created for information purposes only. They are meant to provide insights, and are general in nature, and the opinions or recommendations expressed in the Webinar PowerPoint deck are those of the authors only and may not necessarily represent the views of The Mills Fabrica.
All rights reserved. No part of any statement made in the course of this Webinar presentation PowerPoint deck may be used, reproduced, distributed or transmitted in any form or by any means, including photocopying, recording or other electronic or mechanical methods without the prior written consent of The Mills Fabrica.
Although The Mills Fabrica believes that all these information, both written and oral, given in the course of or in connections with the Webinar presentation PopwerPoint deck are correct and up to date, no warranty or representation or accuracy or suitability or reliability as to such presentation is given and no responsibility or liability is accepted by The Mills Fabrica or by any of its agents, directors, employees or by any person giving presentations or providing materials in respect of any loss, claims, costs or expenses, including indirect or consequential damages or lost profit, arising in any way from or in connection with errors or omissions in any information provided. The Mills Fabrica reserves the right to amend the information and the presentation at any time without notice.
The Webinar PowerPoint deck may include links to other resources and websites. These links are provided for convenience only and The Mills Fabrica does not endorse, approve or make any representation or claim regarding their accuracy, copyright, compliance or legality. Nor does it warrant the performance, effectiveness or applicability of any listed sites or links in the Webinar PowerPoint deck.
By acceding to this service or accessing this zoom webinar, you acknowledge and agree that The Mills Fabrica disclaims any and all liability to you or any person for any direct, indirect, implied, punitive, special, incidental or other consequential damages arising directly or indirectly from any access to or participation in or use of the information contained in the Webinar PowerPoint deck.
Registration for a Webinar only constitutes an agreement to attend or participate, but not a contract for consultancy or advice. Registration does not establish any contractual relationship with The Mills Fabrica.