Blog
The Mills Fabrica at RISE 2018: Accelerating growth of HK's innovation system
Over the past week, Hong Kong was home to one of the largest tech conferences in Asia- RISE Conference. The conference brought together some of the top players in the tech industry in the region, from leading startups to investors as well as government officials (Hong Kong Chief Executive Carrie Lam was a guest speaker). Overall, this was a great event for Hong Kong's startup ecosystem and The Mills Fabrica is excited to have been a part of the event.
Showcasing at RISE 2018: Introducing The Mills Fabrica to the world from Hong Kong
At the conference last week, we were excited to have our own dedicated booth showcasing 5 of our incubatees (Unspun, ORII, Goxip, Snaptee & Whoolala). The event allowed both us as an incubator as well as our startups to meet and interact with a range of potential partners (from leading corporates to various VC investors) and to raise their profile in the region. Over the 3 days, our startups met with >800 attendees who dropped by our booth resulting in various key partnership leads for them to take forward.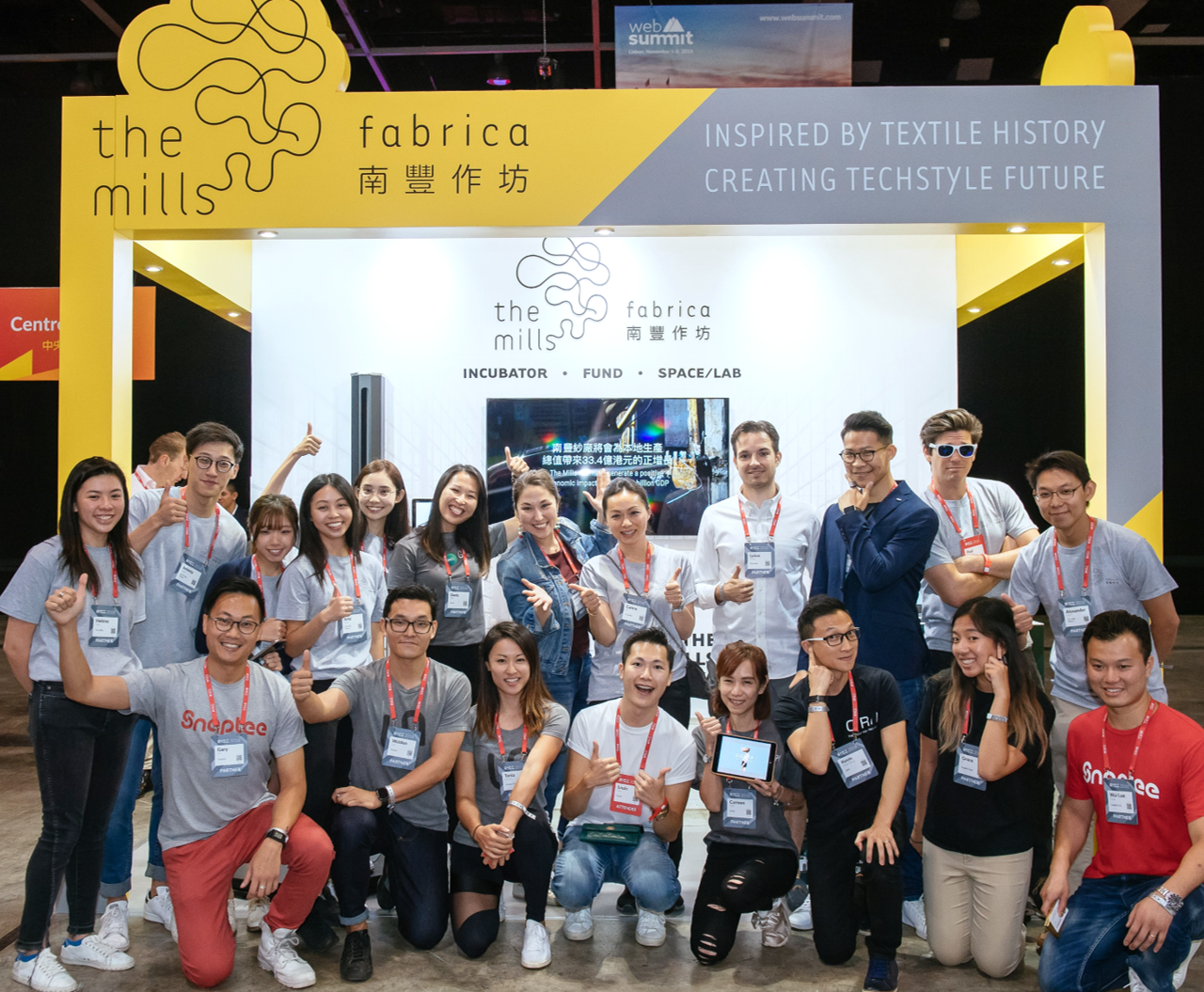 Sharing about HK ecosystem and The Mills Fabrica story at side delegations
At side events during RISE week, The Mills Fabrica met with various industry stakeholders and shared with guests about the Hong Kong startup ecosystem especially about how Nan Fung's story closely parallels that of Hong Kong's economic development. Not only did we present The Mills Fabrica story with two Thai startup ecosystem builders, National Innovation Agency ("NIA") and Thailand Tech Startup Association ("TTSA"), as well as at the SOSV: Cross-Border Landing and Acceleration Event, we also met with some top tech startups at the Belgian Meetup and mentored on the future of fashion tech at the roundtables of Explorium Hong Kong. We look forward to initiating further exchanges and building significant partnerships with startups, corporates, investors and ecosystem-builders that we met at the events.
The best part of RISE: "everyone" was here in Hong Kong
Building a good ecosystem requires the participation of all key stakeholders, to that ends a conference like RISE is best in that it creates a platform for different players to converge, interact and learn from each other. Truth is, for any startup ecosystem to thrive, every player matters. In Hong Kong for example, there's a lack of enough top research or tech companies in the city that can serve as places to nurture (or to house) startup talents that have come through the system. Typically, say in Silicon Valley, entrepreneurial talent can take comfort in the fact that even if their startups fail, there are companies in the valley that values the startup experience- this itself is still missing critically in Hong Kong that prevents the best development of talent.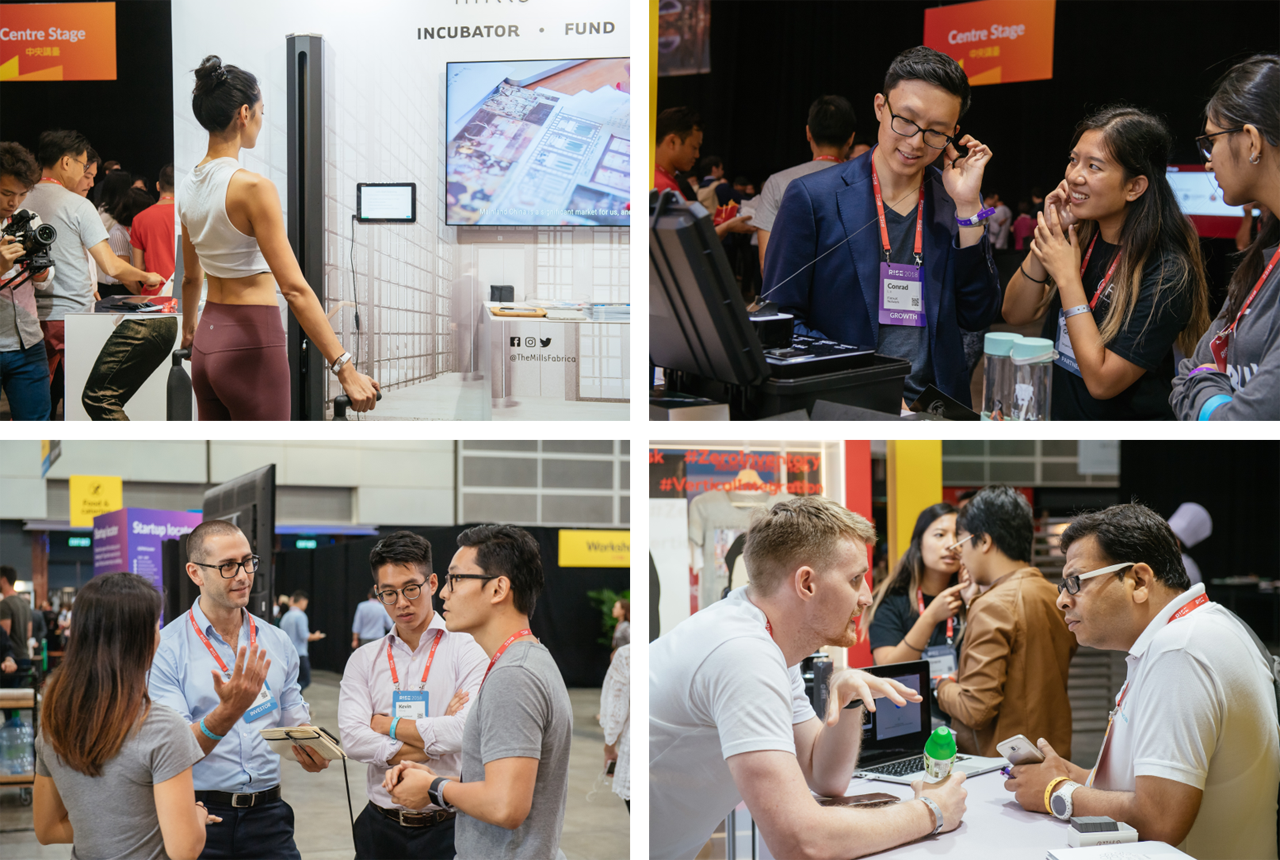 Beyond the role of top tech corporates, another huge piece is in making Hong Kong as liveable a city as possible to attract the best talent and this requires strong policies from the government. At RISE, Chief Executive Carrie Lam's speech highlighted various policy initiatives the government has taken in attracting talent (like fast track visa programme, new housing policies) as well as other policies (like new dual listing regulations) to make Hong Kong the best city to start a business.
The question for us: can innovation come from our heritage?
During the week, we were also honoured to have Chief Executive Carrie Lam to drop by our booth for a visit as an example of an incubator in Hong Kong that has focused on innovation through revitalization of a legacy industry. This is especially interesting in the sense that traditionally, Hong Kong's startup system has always focused on areas like Fintech or AI, but the question for us has always been whether innovation can come from our heritage. Specifically, what has always intrigued us is whether we can take something that Hong Kong used to have a strong advantage and legacy in (e.g. textiles manufacturing) and combine it with new technologies to create a model for the future. At The Mills Fabrica, we have termed that new model as "techstyle" and our hope is that by taking the best of our past and reimagining it for the future, we can help accelerate Hong Kong's startup ecosystem by creating a new narrative in addition to the existing verticals in place.

Continuing to make HK the best place to "startup" in the world
At the end of the day, the best part of RISE was really seeing many familiar faces all converging in Hong Kong for a week. Over 40 side events took place over the 4 days and was great in affirming Hong Kong's place in the startup system globally. Overall, we were excited to have been a part of the event and am looking forward to continue to help make HK the best place for entrepreneurship globally.