Blog
Techstyle Innovations For COVID-19 Recovery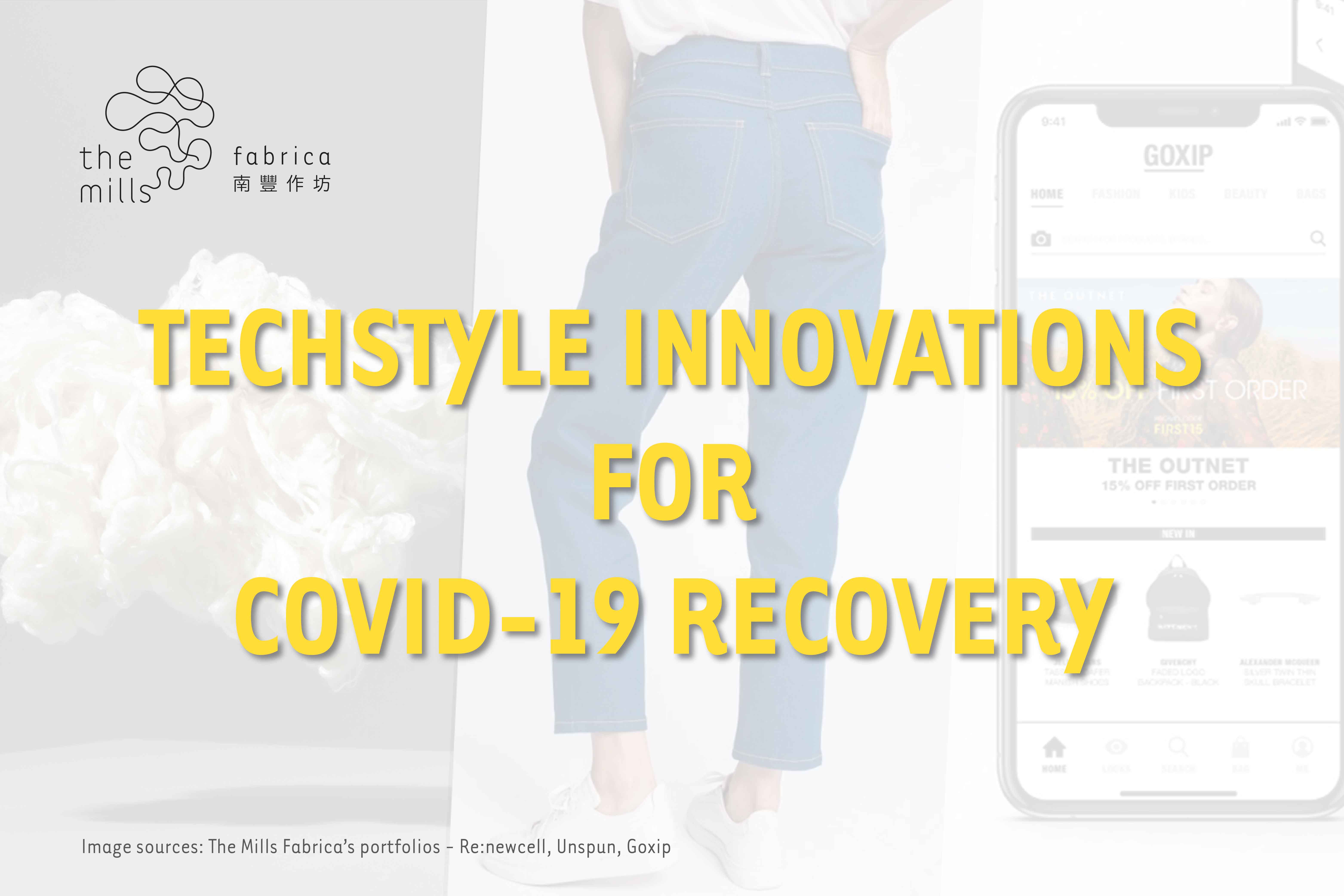 COVID-19 presents the fashion industry with unprecedented challenges: lockdown of physical stores, declining customer spending and delayed or cancelled orders. The colossal effects of the pandemic demand that companies solve immediate supply chain challenges and integrate innovation into business recovery or growth strategies. Innovation can be leveraged to help fashion companies navigate the current crisis and position for business advantage. This article includes a toolkit covering some of the latest innovations that could help turn crisis into opportunities and reshape the future fashion industry.
Interim Implications and Solutions
During the ongoing COVID-19 outbreak, most brick-and-mortar companies have experienced temporary store closures and slow inventory turnover. Consumers have shifted their consumption behavior towards e-commerce due to the lockdown of physical stores. Meanwhile, companies are impacted by the disruption in their supply chain, for example, limitation of logistics and distribution capabilities due to the unstable supply chain and sudden surge in e-commerce sales. There is also an immediate pressure for companies to focus on managing excess inventory caused by a plunge in overall consumer spend.
The crisis has created a more urgent need for transformation in the supply chain, regarding inventory management and technologies relating to traceability and transparency. Some startups are providing solutions to overcome challenges during this critical time, for instance, Chain of Demand and Reflaunt leverage innovations to minimize supply chain disruptions through demand forecasting and better management of unsold inventory through post-consumer tech. There are also other innovators that address the immediate issues of logistics and excess stock, including Trustrace, Bext360 and TextileGenesis.
Another short-term disruption caused by COVID-19 is the remote working environment and social distancing practice – brands and retailers thus need to enhance their workforce to face these challenges. Some brands and retailers may even face headcount reduction while some staff would require reskilling. From the skills and trainings perspective, some platform-based innovations, such as Motif and Apon Wellbeing, have developed solutions to support leaders and workers during the pandemic.
The abovementioned solutions not only resolve short-term supply chain issues caused by COVID-19, but they also provide opportunities for brands to fully understand their supply chain and mitigate risks in the long term.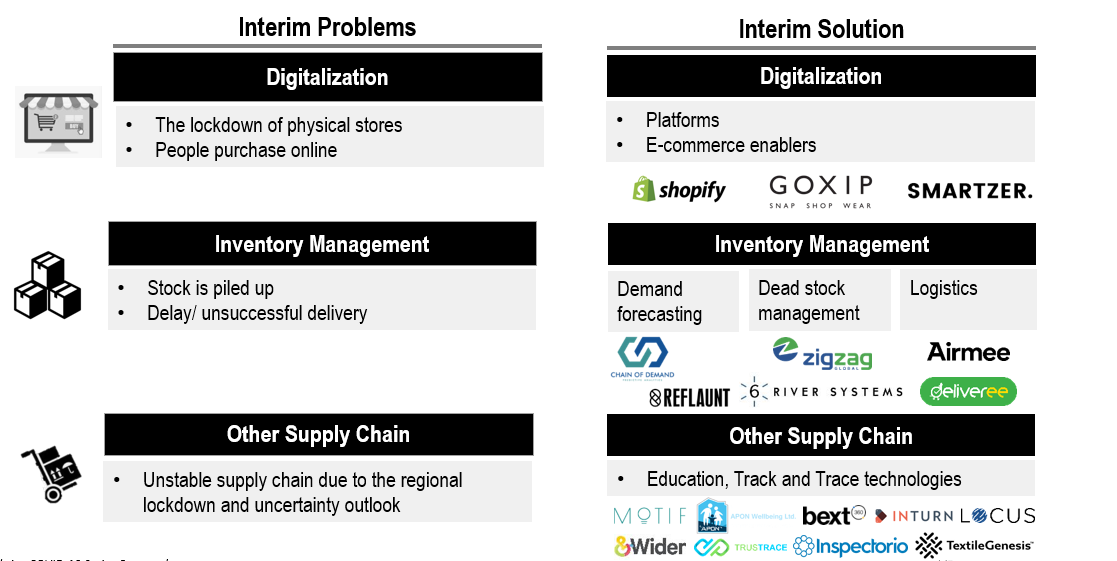 Figure 1: Interim problems and innovations arising during the COVID-19 pandemic
Longer Term Implications and Solutions
COVID-19 also brings about longer-term implications in the fashion industry, particularly in the global supply chain and brand positioning. Problems such as over-centralized sourcing, unprecedented disruptions to the pre-ordered raw materials and generic competitions have an immense direct impact and lead to both challenges and opportunities, for example, increasing needs for localization, personalization and omnichannel solutions.
Companies may start to reconsider their supply chain and business model in the longer term, with a potential shift towards on-demand and localized production to achieve shorter lead times and reduced excess stock. The current situation has called for a more accurate match of demand with supply, giving rise to on-demand and automated solutions to ramp up production and use resources more efficiently. Innovators operating in this space include Tekyn, Softwear Automation, Myant and Unmade.
This experience of a global pandemic creates awareness of new technology and digitalization. The trend is that consumers are likely to become less reliant on physical retail stores, causing a shift in channel preference for e-commerce and personalized experiences. Therefore, it is essential for brands and manufacturers to embrace digital innovations in omnichannel solutions and new retail technologies in order to establish market-leading differentiation against their competitors, future-proof business models and secure long-term growth.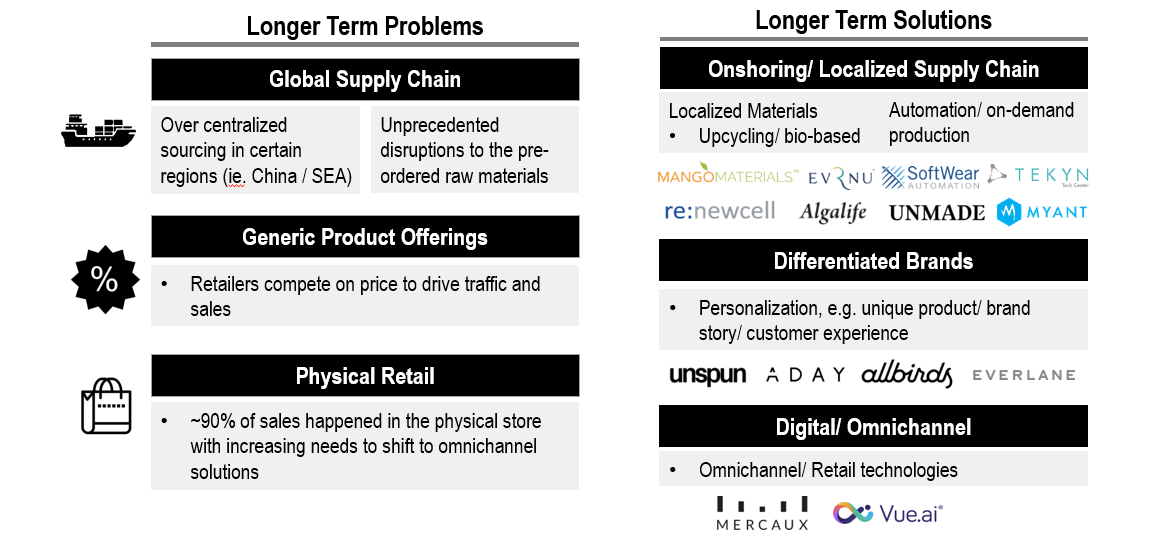 Figure 2: Longer term problems and innovations arising during the COVID-19 pandemic
Weathering the Storm through Innovations
Even after resolving the short-term problems and surviving the COVID-19 pandemic, in the long term, brands and manufacturers are recommended to incorporate innovations within their operations to establish competitive advantage and emerge stronger in the future. This crisis could be a chance to accelerate and for those who successfully leverage innovation in their business strategies will leave a lasting legacy: a reshaped and more innovative fashion industry.
Combating COVID-19 Series
Since February, The Mills Fabrica has been organising the "Combating COVID-19 series" with articles and webinars covering a wide range of topics sharing insights from industry experts on how to make better business decisions during these challenging times. You can revisit them by accessing the webinar recordings and articles below:
Source:
Materials used in the article are sourced from Fashion for Good, Boston Consulting Group and Sustainable Apparel Coalition
Disclaimer
The information, statements, analysis, views, opinions and conclusions contained in this article have been prepared, compiled or provided by "The Mills Fabrica" (which expression covers those corporate entities include The Mills Limited, Fabrica Incubator Limited, The Mills (BVI) Limited and their subsidiaries, affiliates or partners) as a service to its members/site visitors/reader. They are not intended to constitute advice of any kind or the rendering of legal, consulting or other professional services.
All content found on this article including figures, tables, charts, texts or other formats were created for information purposes only. They are meant to provide insights, and the opinions or recommendations expressed in this article are those of the authors only and may not necessarily represent the views of The Mills Fabrica.
All rights reserved. No part of any statement may be used, reproduced, distributed or transmitted in any form or by any means, including photocopying or other electronic or mechanical methods.
Although The Mills Fabrica believes that all these information given are correct and up to date, no warranty or representation or accuracy or suitability or reliability as to such presentation is given and no responsibility or liability is accepted by The Mills Fabrica or by any of its agents, directors, employees or by any person providing materials in respect of any loss, claims, costs or expenses, including indirect or consequential damages or lost profit, arising in any way from or in connection with errors or omissions in any information provided. The Mills Fabrica reserves the right to amend the information at any time without notice.
By accessing this article, you acknowledge and agree that The Mills Fabrica disclaims any and all liability to you or any person for any direct, indirect, implied, punitive, special, incidental or other consequential damages arising directly or indirectly from any access to or participation in or use of the information contained herein.