Blog
State Of Techstyle Innovations – Techstyle Deep-Dives Series: The Rise Of Techstyle Brands & New Retail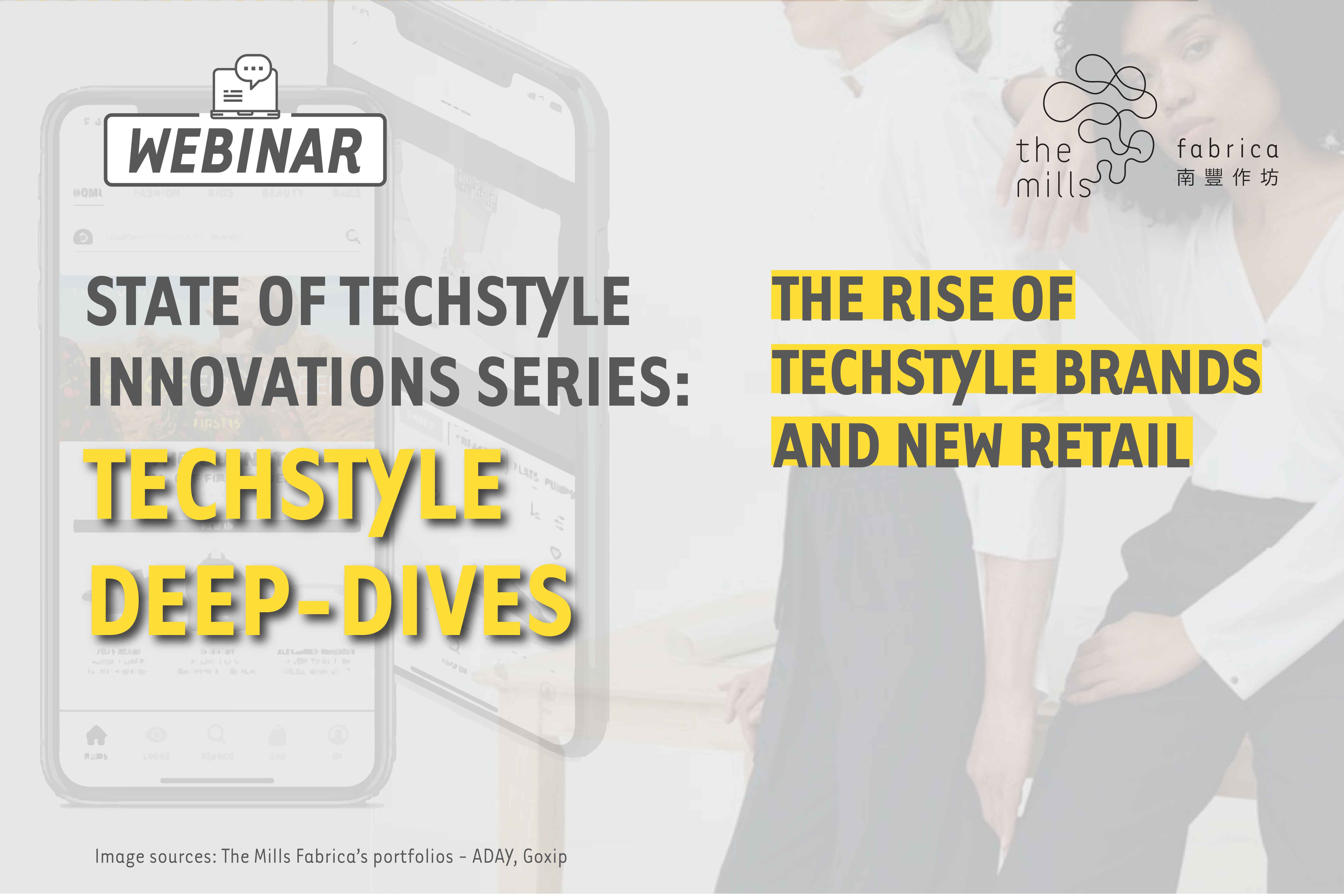 The Mills Fabrica continued with its "State of Techstyle Innovations" webinar series this month where we invited David Bell (Co-founding Partner of Idea Farm Ventures), Antonio (Toni) Moreno (Associate Professor at Harvard Business School) and Santiago Gallino (Assistant Professor at The Wharton School, The University of Pennsylvania) to share their thoughts on the rise of Techstyle brands and New Retail.
Grasping the psychographic of Millennials
David started by highlighting the importance of understanding millennials, who are the largest living generation in history and currently in their prime spending years. Particularly, for a successful customer-centric approach, companies should recognize the psychographic characteristics of millennial customers and align their offerings to what millennials truly care about – convenience, experience, values, transparency to name a few. This is critical because the "millennial psychographic" also perhaps to the demographic cohorts that preceded millennials, e.g., Gen X and Boomers, and those that follow, e.g., Gen Z. Established incumbents, however, are often weaker in addressing these psychographic needs compared to emerging players, whose founders often turned their own customer pain points into new business opportunities.
Bettering understanding of Consumer Retail investments
The recent boom in investing in consumer retail companies has led to reflections on whether the space has been oversaturated. However, our guest speakers believed that, "we are just learning about them more quickly; they also have more focused points of view," David said when commenting on the proliferation of new consumer retail brands in recent years.
We are also more aware of the problems that these new consumer retail companies, often digitally operated, had – such as distribution issues and increased unit economics. As Toni commented, investors are renewing the metrics used to evaluate these new consumer retail firms, instead of what they did for technology startups in the past—for example, investors pay closer attention to profitability now, rather than just the scale of growth.
Fundamentally speaking, the next-generation brands should possess a long-term vision early on and be "management-savvy" as Santiago pointed out when these new companies grow and navigate challenges ahead. Additionally, investors should provide other much-needed support such as mentoring and networking to these startups aside from funding.
Lessons from Covid-19
The Covid-19 pandemic has exposed risks in supply chain and will accelerate the digitization trend – the grocery category, a relatively less digitized sector, gained traction during extensive lockdowns and stay-at-homes for example. This also led us to ponder the relationship with Internet giants including Amazon in terms of partnerships and competition as Toni pointed out.
A major challenge for all companies now is what products to make to meet the new consumer psychographics after the pandemic. As customers spend more time at home and in their own cities, the demand for goods and services will change. For example, Zara recently announced its plans to double down on its e-commerce operations over the next three years; Lululemon is acquiring at-home fitness company Mirror. Brands need to understand the new demand and react quickly with innovations across the value chain. For larger incumbents, they will also need to consider the risks that they are willing to take when restructuring their supply chain.
Looking ahead
It has become clear that for both established incumbents and new brands, having a customer-centric approach coupled with a responsive system is the key. While it remains to be seen how customer demand and psychographics would evolve after the pandemic, there is room for greater interplay between incumbents and new brands to complement their own strengths.