Events
State of Techstyle Innovations – Techstyle Deep-Dives Series: Material & Supply Chain Boom
The Mills Fabrica has launched the first "State of Techstyle Innovations" Report presenting key facts, findings and trends in the techstyle space.
To give more insight into the techstyle industry and explore some of the in-depth research that we've carried out, we are hosting the "State of Techstyle Innovations" webinar series. We cordially invite you to join us at our next webinar, "Techstyle Deep-Dives – Material and Supply Chain Boom" which will focus on the overall landscape of the new material innovations with insight sharing from our startups. This webinar is exclusive to our valuable partners and community members.
Join us to find out more!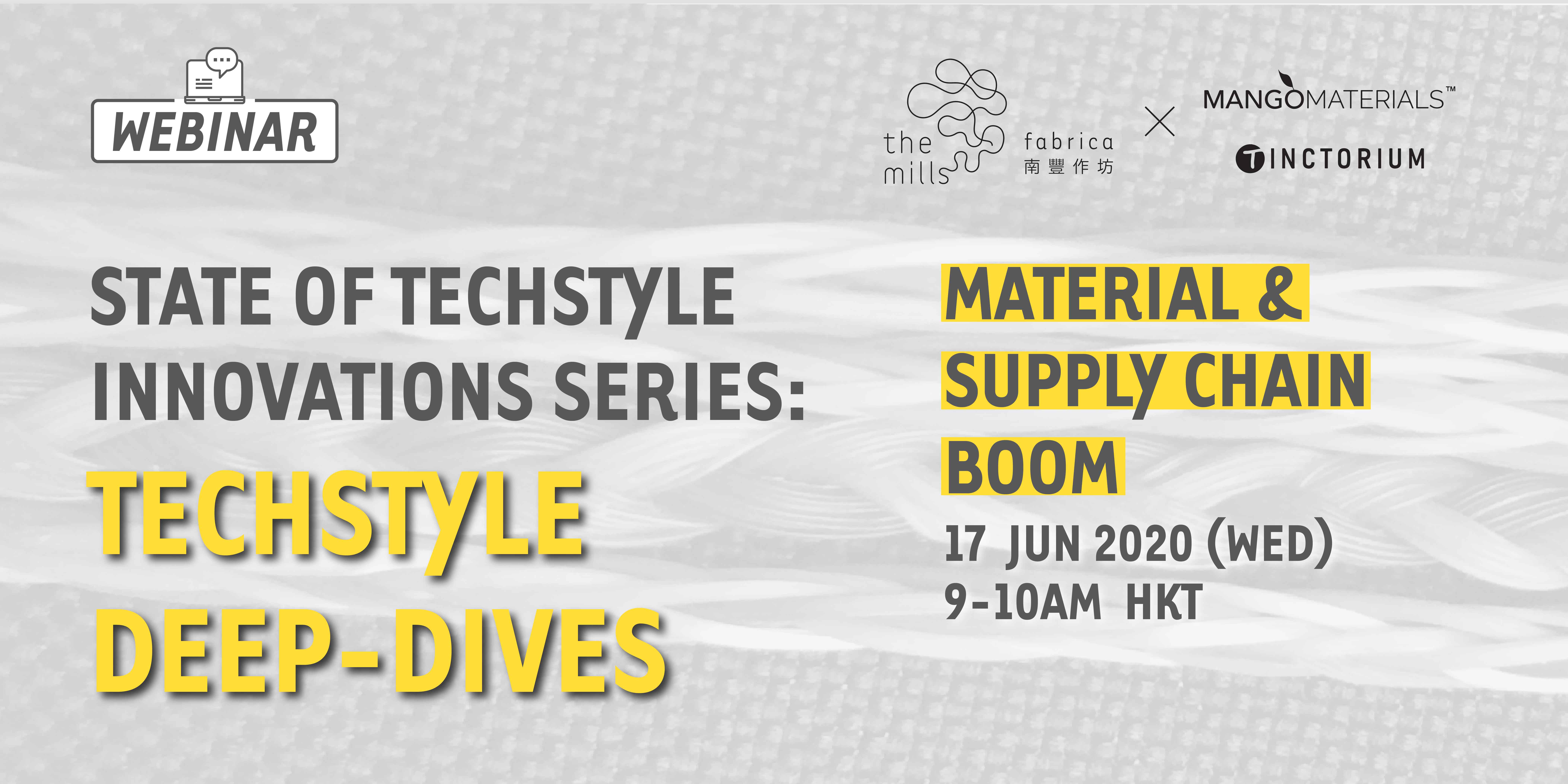 Techstyle Deep-Dives: Material & Supply Chain Boom
Details:
Date: 17th Jun 2020 (Wednesday)
Time: 9-10am HKT
Ticket: Free of Charge
* Webinar will be conducted in English with Q&A section
– – – – – – –
In this webinar, you will learn about:
Overall landscape, market drivers and trends in the new material space
Sharing from Mango Materials and Tinctorium on

Innovations/ solutions to the market
Challenges and opportunities in the new material space
– – – – – – –
Guest Speakers:
Molly Morse, CEO of Mango Materials
Michelle Zhu, CEO of Tinctorium
– – – – – – –
What you will need to do:
– – – – – – –
Recap video:: https://youtu.be/lMsxb1Sknoo