Events
Getting Your Voice Heard…In Challenging Times!
No need to don your mask for this event…take a deep breath and join Saadia Usmani as she offers you a virtual opportunity to sharpen up your communications skills to engage with your audience remotely!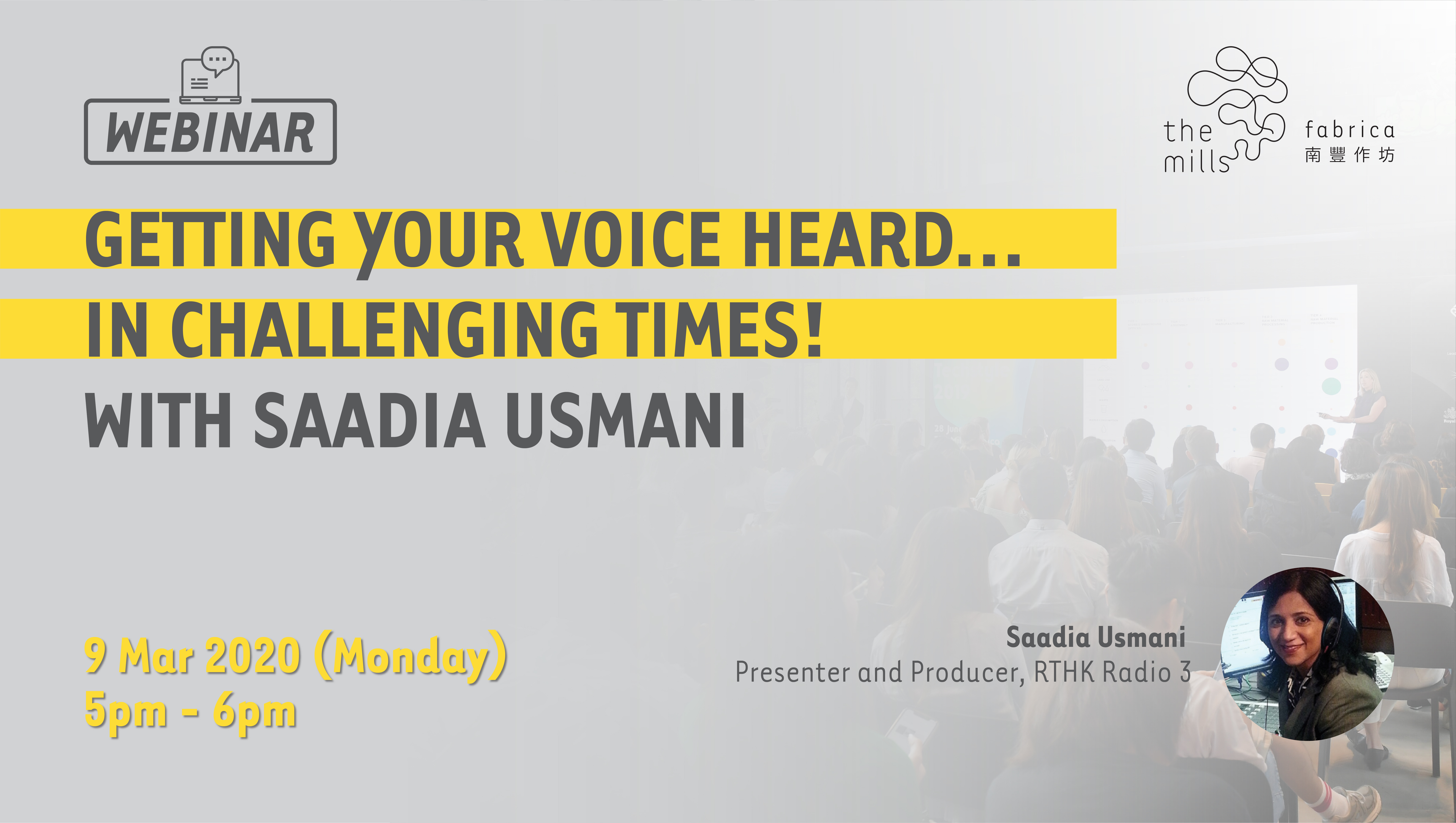 So, whether you are an innovative start-up, entrepreneur, an academic, a student or a CEO get online and pick up some of Saadia's tried and tested tips and techniques that can help get your message across.
There will be an informal Q&A session at the end that will also give you the chance to share your experience on what works and what doesn't when it comes to remote communications…
Details:
Date: 9th March 2020 (Monday)
Time: 5pm – 6pm
Ticket: Free of Charge (max. pax.: 100)
* Webinar will be conducted in English
What you will need to do:
• Register now to get the zoom link!
• Get your zoom app installed and laptop ready as we will share our presentation slides over the webinar
• How to ask questions during the webinar: type it on Zoom chat 
About Saadia Usmani
Saadia Usmani has spent more than 30 years in the media, working with BBC Radio and Television and Public Relations. She has media trained over 700 individuals in the UK from a variety of organisations, equipping them with skills to deal with both positive and negative media interest. Saadia currently works as a freelance Presenter and Producer for RTHK Radio 3 and as a media consultant and trainer.