Overview of store
For everyone:
Come experience the future of techstyle at Fabrica's very own experiential concept store- Techstyle X.
For startups and other companies:
Come showcase with us today! Techstyle X provides retail space bridging the gap between traditional long-term leases and the ever-popular pop-ups.
Features:
• Experiential pop-up space • Fabrica selection of innovations
Pop-up store of the month
Techstyle X offers startups and companies the opportunity to showcase their products and services in a new physical space. Come check us out!
Brands
Video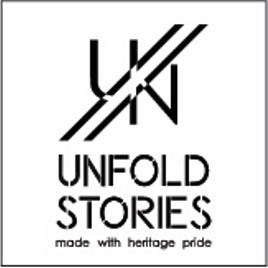 "UN/FOLD STORIES is a heritage textiles design brand. Our textiles are created across South East Asia by villagers that are underprivileged due to their geological disadvantage or social disengagement. Unfolding stories from different corners of the world, from villages to villages, we discover and reveal the intricacies of textiles, extracting traditional heritage elements we apply to travel, dining, and home lifestyle products."